People are twice as likely to trust robots to carry out surgery than set up a bank account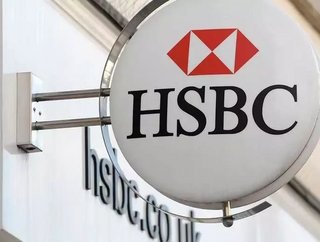 A report by HSBC has found that twice as many people would trust a robot to carry out heart surgery than they would toset up a savings account for them...
A report by HSBC has found that twice as many people would trust a robot to carry out heart surgery than they would to set up a savings account for them.
Only 7% of those 12,000 in 11 countries surveyed said that they would let a robotic humanoid compare deals and set up a new savings account, despite the fact the robots can accurately and efficiently compare accounts to find the best possible option for the consumer.
The low levels of trust in artificial intelligence could be down to a lack of knowledge and awareness about the subject, as 24% of respondents said that they did not know what voice activated technology is, despite the prominence of applications such as Apple's Siri, Amazon's Alexa and Microsoft's Cortana. 
This is also shown by an over-reliance on traditional password security, with less than half saying that they do not trust fingerprint recognition to be a viable replacement to their current text and numerical passwords. 
Whilst 46% trust fingerprint technology, that figure is dramatically lower for those actually using the tech at 21%, despite it being around since 2007. 
An overwhelming majority agreed that technology is beneficial and makes life easier, yet most could not say that they knew what some of the most prevalent technology actually is. Blockchain was the least known by participants, with 80% not being able to explain what the digital database is.
The main problem is that technology often isn't fully explained except for the instruction manuals that come with many devices - yet who actually reads the manual and who skips ahead to just setting up the device?
John Flint, Global Chief Executive of Retail Banking and Wealth Management at HSBC, blames the lack of knowledge of technology in finance: "Our research shows many people do not understand new technologies and so are unable to place trust in them."
"We have a role to play in building our customers' knowledge and trust so that they see the value to their lives in adopting a new payments app or the latest biometric security."
This is shown by the fact that after a brief explanation of voice recognition works, trust in biometrics rose from 45% to 51%. 
Educating customers about the benefits of technology is at the forefront of HSBC's latest drive, developing its digital education base to ensure that everyone is confident in trusting AI to handle their savings and manage their accounts.