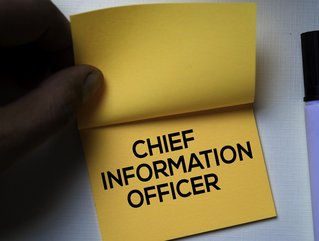 Chief Information Officer
We review our Top 10 CIOs from Unilever, Fiserv, FirstGroup, NHS England, Carlsberg Group, Experian, Sephora, Barclays, Rolls-Royce Group & McLaren Group
Role: Group Chief Information Officer
Company: McLaren Group
Location: England
Chris Hicks took on the role of Director of Technology Services at the McLaren Group in January 2020. Since then, he has spearheaded various significant endeavours including the swift implementation of remote working during the COVID-19 pandemic and the integration of Darktrace AI cybersecurity capabilities.
In 2021, Chris Hicks was appointed as the Chief Information Officer (CIO). Prior to joining McLaren, he held various leadership positions at GfK, a market research company, as well as at AJW Group, an aviation and aerospace organisation.
Role: Group Chief Information Officer
Company: Rolls-Royce Group
Location: England
Rob Cowan currently serves as the Chief Information Officer (CIO) at the Rolls-Royce Group, where he is responsible for formulating and implementing strategic digital transformation strategies. With expertise in aligning IT and business strategies, leveraging data and analytics, driving process automation and fostering agile IT innovation, Cowan plays a crucial role in shaping Rolls-Royce's technological advancements.
Before joining Rolls-Royce, Cowan gained valuable experience during his 14-year tenure at Unilever, where he held positions as a CIO and Vice President. His contributions at Unilever further solidified his expertise in the field of information technology and leadership in driving digital transformation.
Role: Global Chief Information Officer
Company: Barclays
Location: England
Craig Bright is widely recognized as a prominent figure in the realms of business and technology. With a remarkable career spanning three decades, he has amassed a wealth of experience in the financial services sector, specifically in investment, business, and retail banking across diverse regions such as Australia, Europe, Asia, and America. Presently, he holds the esteemed position of Group Chief Information Officer (CIO) at Barclays.
Prior to his engagement with Barclays, Bright served as the Group CIO at Westpac, a significant financial institution. Additionally, he held the esteemed role of Chief Technology Officer for the Global Consumer Bank at Citigroup. Throughout his career, he has also held senior positions at National Australia Bank and EY, where his expertise and leadership were instrumental in driving technological advancements.
Role: Global Chief Information Officer
Company: Sephora
Location: England
Gianni Leone, the Global Chief Information Officer (CIO) at the renowned beauty powerhouse Sephora, is a seasoned business transformation executive with a diverse background encompassing the retail, fashion, pharmaceutical, healthcare, and consumer goods sectors. With extensive expertise in the realm of digital transformation, Leone has successfully spearheaded global transformation programs and overseen operations management on a worldwide scale.
In 2021, Leone joined Sephora, bringing his wealth of experience and knowledge to drive technological advancements within the company. Prior to his role at Sephora, he served as the CIO of Walgreens Boots Alliance, a prominent retail pharmacy chain. Furthermore, Leone held the position of Group Chief Digital Officer (CDO) at Miroglio Group, where he played a pivotal role in shaping and implementing digital strategies.
Role: Chief Information and Operations Officer
Company: Experian
Location: England
Conor Whelan is the Chief Information and Operations Officer at global information services company, Experian. He was appointed to this role in 2019, prior to which, he served as Exerians' Group CTO at Experian BI (UK) and EA to CIO & Operations Officer UK&I and EMEA. Whelan also co-founded Wellity Global and The Great British Workplace Wellbeing Awards, serves as Chair of the National Institute of Sales Professionals, Mental Health and Wellbeing Committee, and is winner of Male Advocate of the Year for the 2022 Great British Businesswoman Awards.
Role: Global CIO
Company: Carlsberg Group
Location: United Kingdom
Sarah Haywood, the esteemed Global CIO at Carlsberg Group, brings a wealth of experience in IT leadership within the FMCG industry. With diverse roles, she has honed her expertise and gained profound sector knowledge. Sarah is renowned for spearheading transformative programs, driving positive change throughout her career.
Her skills encompass Business Process Improvement, adept Programme Management, effective Cross-functional/Geographical Team Leadership, and proficient ERP implementation. With her extensive knowledge, Sarah is poised to make an indelible mark as a valuable asset in any organisation she serves.
Role: System Chief Information Officer
Company: NHS England
Location: UK
Sonia Patel heads up the bid by the UK's National Health Service (NHS) to 'level-up' digital infrastructure and literacy across the NHS and the care it provides. This includes ambitions to ensure all NHS organisations have basic digital infrastructure in place by 2025.
In a previous NHS role she was a frontline CIO for hospitals and community care services in North West London.
She says her passion is "pioneering professionalisation and workforce strategy for digital, data and technology, with diversity at its core".
Role: Chief Information Officer
Company: FirstGroup
Location: Scotland
Making the Top 3 is Russell Prigmore, CIO of leading transport company FirstGroup. With a wealth of experience in the technology and transportation sectors, Prigmore has been instrumental in driving digital transformation initiatives within the organisation. His strategic vision and leadership have enabled FirstGroup to leverage cutting-edge technologies, enhance operational efficiency and improve customer experiences. Prigmore's expertise in data analytics, cloud computing and cybersecurity has strengthened FirstGroup's IT infrastructure and positioned the company as a trailblazer in the transport industry. Under his guidance, FirstGroup continues to innovate and adapt to the evolving digital landscape.
Role: Chief Information Officer
Company: Fiserv
Location: Dublin, Ireland
Global technology provider Fiserv assists the financial services industry by pushing innovation in payments. Fiserv is located in Brookfield, Wisconsin, USA, while CIO Vikram Tikoo is based in Dublin, Ireland.
At Fiserv, Tikoo leads the company in its global payments processing technology, including engineering, product and platform, delivery and professional services, as well as their technology operations.
Previously in his career, Tikcoo has worked at American Express as the Global CIO, Head of Product Development at Netlink and Manager, Product & Technology of Tata Consultancy Services. Earlier in his education, Tikoo earned a Bachelor's Degree in Mechanical Engineering at the Maharashtra Institute of Technology and later at The London School of Economics and Political Science he undertook a Master's Degree with Distinction, Technology Management and Innovation. Tikoo also succeeded in earling a Certificate Program in Executive Leadership at Harvard Business School.
Role: Global Chief Information Officer
Company: Unilever
Location: England
Sam Kini has amassed extensive experience in the technology industry, particularly within the telecommunications sector. During her tenure at Virgin Media from 2010 to 2016, Sam held various positions and concluded her six-year journey with the telecommunications giant as the Director of Development and Delivery, Technology, and Transformation. In this capacity, she provided leadership and oversight for all IT Applications at Virgin Media, including TV, portals and app development, sales, customer service, billing, OSS, and enterprise/ERP.
Following her successful career at Virgin Media, Kini transitioned to Telenet, a Belgian media, telecommunications, and entertainment services provider. Here, she assumed the roles of Chief Information Officer and Executive Board Member, assuming full accountability for all IT, digital, and data systems and services across the entire Telenet group.
Currently, Sam Kini serves as the Global Chief Information Officer at Unilever, a leading multinational consumer goods company. In this role, she takes charge of the company's enterprise architecture, as well as the development and delivery of applied technology across all applications and platforms, driving innovation and digital transformation within Unilever.