The top five CRM software vendors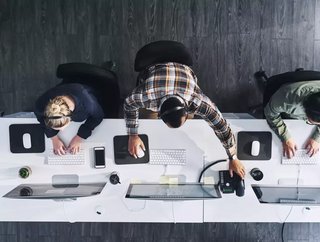 The right CRM integration can be the difference between creating value and being driven out of the market. Here are top five CRM choices for the enterpr...
The phrase "customer is king" has been a truism for decades. Today, however, that sentiment is more accurate than ever before. A business' ability to understand the needs of its customer base, cultivate relationships and promote loyalty is increasingly the difference between being profitable and going bankrupt. Customer Relationship Management (CRM) strategies are increasingly utilising cutting edge software solutions to organise contact information, track leads, collect and analyse customer data and, most importantly, meet the expectations of a customer. 
In a recent press release, Adam Blitzer, EVP & GM, Marketing Cloud, Commerce Cloud and Community Cloud, at Salesforce noted that, "today, people expect companies to speak to them with the right message, in the right tone, at the right time." Sometimes, the line between nurturing a customer relationship through attentive, insightful communication, and driving that customer away with a barrage of pushy emails can be a very fine one to walk. According to data collected by SAP, while 80% of CEOs believe they are delivering a superior customer experience, only 8% of customers agree.
In order to elevate the customer experience to a level that promotes both short-term sales and long-term customer loyalty, modern CRM platforms are harnessing everything from artificial intelligence (AI) and machine learning (ML) to automation and data analytics. 
In this article, we consider some of the leading CRM solution providers, and examine what sets their offerings apart in a way that ensures better customer retention, higher sales and a successful future businesses of every size and purpose. With effective CRM adoptions enabling potential sales increases of 37% and improvements in customer satisfaction of up to 45%, the stakes have never been higher for organisations that wish to stay competitive. 
Salesforce
WIth two decades of experience as one of the leading enterprise software solution providers, Salesforce has one of the most comprehensive CRM offerings on the market. Its cloud-based platform automates aspects of the lead management and sales process in order to empower human workforces. 
As one of the oldest players in the CRM space, Salesforce has a sheer breadth of customisation and integration options that few of its competitors can rival. Its cloud-based platform means that it's also one of the most scalable options on the market, and can handle huge datasets with its powerful, AI-driven architecture. 
"Expectations around customer service have never been higher and that's why we are constantly innovating on the world's number one customer service platform," said Bill Patterson, EVP and GM, Service Cloud, at Salesforce last year . "By doubling-down on AI, data analytics and business processes, we are empowering companies to build service organisations that can proactively solve customer problems - often without the customer even having to tell them something is broken. Service is transforming fast, and we're striving to make sure our customers have the most cutting-edge tools to drive their businesses forward."
It also gives its users access to an even larger business ecosystem, with ready-made in house products that seamlessly integrate into the company's platform. These include: Sales Cloud, Service Cloud, Marketing Cloud, Commerce Cloud, Community Cloud, Quip (a collaboration tool) and Salesforce Platform. For users in search of external apps, the AppExchange grants users access to a slew of programs like Outlook, Zapier and Jira, and easily integrates them into the existing CRM. 
Salesforce's pricing model, scalability and applications are definitely targeted at larger businesses. While the company has begun offering streamlined SME packages at a lower price point in recent years, its full potential lies in enabling enterprises to manage customer relationships at scale. 
This year, Salesforce was placed in the Leaders quadrant of Gartner's 2020 Magic Quadrant for Multichannel Marketing Hubs. Salesforce is available starting at $25 per user, per month for the streamlined, lower tier offering and goes up to . 
Oracle
A company's understanding of its customer base is essential to providing a stellar customer experience (CX). Oracle's CRM platform excels at providing deep customer insights that promote exceptional CX from end-to-end. Oracle prides itself on taking CRM beyond the world of the sales team, integrating its system across its clients' companies to automate functions in marketing and support as well. 
Its CRM On Demand Industry Edition package takes advantage of the company's broad, multi-industry experience in the automotive, high technology, insurance, life sciences, and wealth management sectors. "At Oracle we know there is no such thing as a static and predictable customer journey and that's why we are focused on providing powerful and actionable insights in context, in motion and in real time across the entire customer experience," commented Stephen Fioretti, Vice President Product Management, Oracle Service Cloud. 
The platform's latest version, Oracle CRM On Demand 40, has also introduced a mobile sales solution. The company also offers powerful business intelligence, analytics and data management solutions, all of which integrate with its CRM on demand platform. Oracle CRM On Demand starts at $75 per user, per month.
SAP
As one of the world's largest SaaS providers, with more than 12,000 client companies subscribing to its S/4HANA package worldwide, SAP touches more areas of the modern enterprise than almost any other business. 
Companies that already interact with SAP's systems and are looking for a CRM integration might want to consider adopting from close to home. SAP's CRM offering harnesses the company's formidable software pedigree to bring its users in-memory technology and Big Data insights to help drive contextual, personalised customer engagement in real time. Covering Sales, Marketing, eCommerce and Customer Service, SAP CRM easily handles massive sets of customer data, aggregating and integrating them into a centralised, silo-free pool. This also means that SAP CRM can boast better security and privacy for companies and their customers. 
Kristina Morrison, Head of Digital at DC Thomson Media, presided over her company's CRM integration. "[The SAP Customer Data Cloud] was the 'silver bullet' that resolved this issue and allowed us to build out our own mini-network, creating, in effect, a multisite environment of shops and web sites with a single login and preference center." 
SAP CRM starts at $58 per user, per month and, unlike most CRM providers, does not have a freemium level of subscription. 
HubSpot
Whereas CRM providers like Salesforce and Oracle tailor their offerings to large-scale organisations looking to scale, HubSpot has aimed its own offering squarely at the SME segment. For an SME, growth can be seriously hampered by the sudden creation of silos, process breakdowns and other pain points that come with the scaling process. 
Early adoption of a CRM can be crucial for a company maintaining the agility and personality of a small business, even as its customer base begins to grow. Recognising the fact that costly subscription fees and large, complex integrations can hamper growth as easily as it can enable it, HubSpot's flagship offering is a free CRM with a focus on hassle-free integration. 
Boasting clear, concise analytics, unlimited users and data, and real-time prospect tracking, HubSpot is a great first choice for small businesses looking to either handle the scaling process or improve their existing offerings. Its email integration not only gathers client data and tracks interaction histories, but also gives sales and marketing team members breakdowns of their social media activity and profiles, allowing for even more personalised interactions. 
While HubSpot has supported integration with commonly used apps since its inception, the company dialed up its focus on growing its platform and developer community in 2017. That year, it integrated a further 65 apps into its package and today features almost 400. According to Scott Brinker, VP of platform ecosystem at Hubspot: "By giving you the freedom to choose from an ecosystem of hundreds of integrated apps, HubSpot lets you tailor unique customer experiences and business capabilities that are seamlessly connected through a common platform."
Zoho
With an offering that sits somewhere between free SME solutions like HubSpot and premium enterprise offerings like Salesforce, Zoho has a little something for every business. Its software architecture certainly punches above its entry-level price point, and is particularly adept at gathering information from Linkedin and social media to find prospective clients for sales teams. 
Zoho CRM is also part of the larger Zoho app ecosystem, and integrates smoothly with the company's email marketing, invoicing, and case management tools. 
In May, Zoho launched Bigin, a pipeline-centric CRM offering designed specifically for small and micro business owners. "Small businesses are the heart and soul of our communities and with business owners struggling more than ever right now, our goal is to bring world-class customer relationship management technology to every sized business at an extremely affordable price," said Raju Vegesna, Chief Evangelist at Zoho. "We created Bigin to help small businesses achieve maximum growth with a minimal learning curve. Using the product, small businesses are able to stop relying on dozens of spreadsheets to manage customer activities and instead move to a CRM that is easy to use and allows them to focus on growing and building strong customer relationships." 
The package boasts a 30-minute setup time, as well as built in telephony and workflow automation for desktop and mobile. With a starting price of $7 per month, it's targeted at individual freelance workers, as well as early stage startups and micro-scale operations. Zoho also offers a free version of its more feature-heavy flagship CRM to companies with fewer than 10 users, and has a tiered pricing structure which starts out at $12 per user per month, but quickly becomes more expensive than other solutions on the market when scaling, making it the best choice for businesses that are starting out small, and don't expect to grow beyond a medium-sized enterprise in a hurry.