Toshiba announce investment into quantum tech with new hub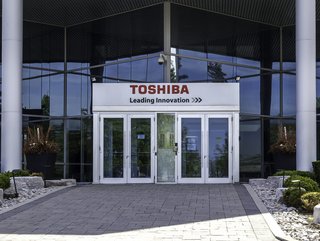 Toshiba continues to strategically invest in further developing its quantum cryptography capabilities by commercialising its technology for real-world use
Toshiba have announced a strategic investment into quantum technology by opening its new product development and manufacturing facility in the UK
Toshiba has officially opened its new, cutting edge Quantum Technology Centre in the UK.
The new facility, located in the Cambridge Science Park, is a commercial offshoot from the Toshiba Cambridge Research Laboratory and represents a £20m (US$24.52m) investment from Toshiba into the development of quantum-secure networking solutions and will initially create new jobs in the high-technology industry.
Originally opened in 1991 as Toshiba's first overseas R&D site, the Cambridge Research Laboratory fosters innovation through basic and applied research in physics, engineering and computer science. Toshiba has invested more than £240m (US$294m) in UK R&D, with around £100m (US$122,53m) funding pioneering work in the development and commercialisation of quantum-based technologies, including Toshiba's industry-leading quantum-secure networking solutions.
Strategically investing in quantum cryptography development
Toshiba started research into quantum cryptography in 1999 and has since delivered several research breakthroughs, including the first example of quantum key distribution over 100km of fibre in 2003.
As the growing power of quantum computers poses a threat to traditional methods of cryptography, the quantum cryptography market is expected to become worth more than US$3bn by 2028. With this in mind, Toshiba continues to strategically invest in further developing its quantum cryptography capabilities by commercialising its technology for real-world use by organisations in order to underpin the new quantum-safe economy of the future.
The new Quantum Technology Centre is a fully commercialised business operating under Toshiba Digital Solutions Corporation and will not only work to commercialise Toshiba's innovative quantum-secure networking technologies, but also manufacture initial products such as its Quantum Key Distribution (QKD) system.
The new centre also comes at a similar time to the company's Regenerative Innovation Centre in Germany that aims to be a central hub in Europe for advancing the realisation of carbon neutrality through digitalisation.
"Following more than 30 years of ground-breaking work in the UK, we are delighted to be opening the Quantum Technology Centre in Cambridge as our next step in further developing and commercialising quantum-secure communications technologies," says Shunsuke Okada, President and CEO at Toshiba Digital Solutions Corporation.
"This investment reflects the strategic importance of these technologies, not only to Toshiba, but in delivering a quantum-secure economy for the wider world, and we look forward to working with more customers and partners to enable this economy."
A commitment to global cutting-edge technology
Toshiba's quantum technology research has delivered cutting-edge technologies that are already being applied in real world situations. The world's first quantum-secure metro network trial, operated in London by Toshiba and BT, uses Toshiba's QKD technology, with HSBC becoming the first bank to join the network.
The Quantum Technology Centre will also support further development of other quantum-based technologies, including chip-based QKD, which will be instrumental in supporting the mass-market adoption of QKD, as well as twin-field QKD, which could facilitate quantum-secure links spanning over 500km.
Lord Dominic Johnson, Minister of Investment in the Department for Business and Trade for the UK Government says: "We have a clear mission to cement the UK's status as a Science and Technology 'Superpower' by 2030 and last year the UK became just the third country in the world to have a tech sector valued at US$1tn, with UK investment in Quantum start-ups accounting for over 14% of total global investments in the past 10 years.
"Toshiba's new Quantum Technology Centre will play a key part of the wider quantum technology ecosystem operating in the UK, and is testament to the thriving tech sector we have here in the UK and the ever increasing investment flowing into technologies like quantum which will play such a crucial role in our future."
******
For more insights into the world of Technology - check out the latest edition of Technology Magazine and be sure to follow us on LinkedIn & Twitter.
Other magazines that may be of interest - AI Magazine | Cyber Magazine.
Please also check out our upcoming event - Cloud and 5G LIVE on October 11 and 12 2023.
******
BizClik is a global provider of B2B digital media platforms that cover Executive Communities for CEOs, CFOs, CMOs, Sustainability leaders, Procurement & Supply Chain leaders, Technology & AI leaders, Cyber leaders, FinTech & InsurTech leaders as well as covering industries such as Manufacturing, Mining, Energy, EV, Construction, Healthcare and Food.
BizClik – based in London, Dubai, and New York – offers services such as content creation, advertising & sponsorship solutions, webinars & events.