Uber slides over shares selling report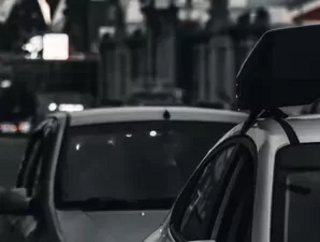 Reports SoftBank selling shares to help cover losses by betting on troubled Chinese ride-hailing firm, Didi
Uber shares have fallen after reports technology investment firm SoftBank is selling 45 million, or a third of its stake in the US ride-hailing app. According to one report, the sale is to help cover what SoftBank has lost by betting on China's similar firm Didi, as well as other investments. The share offload is priced at a total of around $2bn, or £1.44bn.
Chinese authorities actions spook investors
Didi's shares have slumped since their US market debut just under a month ago after the Chinese authorities took a series of recent actions which spooked investors. By selling the 45 million shares in Uber, the SoftBank Vision Fund will cut its take in the company by around a third. The Japanese technology investment group has lost a total of in the region of $4bn on its stake in Didi, however, Reuters has reported that SoftBank's decision to cut its Uber stake was unrelated to the slump in Didi's value and that it felt it was a good time to take some profits.
In 2018, SoftBank poured around $7.6bn into Uber and added another $333m to that investment the following year. SoftBank is Didi's largest shareholder, with a stake of more than 20% and Uber currently owns almost 13% of the Chinese firm, following the sale of its operations in China to a local rival five years ago.
Chinese companies which trade in the US and Hong Kong have seen their market value fall sharply over recent months, as Beijing tightens its grip on the industry. Since Didi began trading on the New York Stock Exchange on June 30th, shares in the company have fallen by almost 40%. Just two days after its US market debut, China's internet regulator ordered app stores to stop offering the platform, saying it illegally collected users' personal data. 
China authorities' actions
Officials from the regulator, the Ministry of Public Security, the Ministry of State Security, the Ministry of Natural Resources, as well as tax, transport and antitrust regulators have launched an investigation at Didi's offices. Penalties under consideration include a fine, a suspension of some operations, or the introduction of a state-owned investor.
Overall, Uber shares were down by as much as five per cent in extended trading in New York.