Unicorn spotlight: Numbrs and Knotel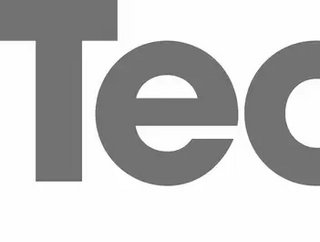 This week, two companies, one American, one Swiss join the increasingly inclusive Unicorn Club. Comprised of startups that have achieved a valuation in...
This week, two companies, one American, one Swiss join the increasingly inclusive Unicorn Club. Comprised of startups that have achieved a valuation in excess of $1bn, this week's latest entrants are Knotel, a self-purported alternative to WeWork (which is backed by SoftBank and expected to file for its IPO in the near future), and Numbrs, a money management app with a reported download count in excess of 2mn. 
Knotel
In the US in particular, real estate is becoming an increasingly scarce commodity. Knotel proposes itself as a solution to that problem. 
With over 4mn square feet across 200+ locations in New York, San Francisco, Los Angeles, Washington DC, Boston, Toronto, London, Berlin, Paris, São Paolo and Rio de Janeiro, Knotel is working to change the way that companies approach real estate. 
Working to provide fully furnished, functional and private workspaces to large businesses, Knotel is setting itself apart from other space-sharing companies like WeWork, pitching itself as a more stable investment. The company counts global brands like Monday, Segment, Omnicom and Cheddar among its clients, landing another $400mn in venture capital funding this week, which catapulted it to unicorn status. 
Knotel will reportedly use the financing to grow its footprint in existing markets, continue expansion into the world's 30 largest cities and deepen its engagement with global enterprise accounts.
"Knotel is building the future of the workplace, and we are excited to welcome a group of investors who believe passionately in our product, vision and ability to execute," said Amol Sarva, Co-Founder and CEO of Knotel. "Wafra will help us continue our rapid global expansion and solidify our position as the leader in a fast-growing, trillion-dollar flexible office market."
SEE ALSO: 
Numbrs Personal Finance
Motivated by the idea that digitalisation should make our lives easier, Swiss fintech startup Numbrs applies intuitive, machine learning powered analytics technology to help its users understand and manage their finances independent of banks. 
Numbrs was founded in 2014 by entrepreneur Martin Saidler and its growth strategy has reportedly been based upon the support of private investors rather than venture capital acquisitions. "Venture capital and private equity funds tend to have less patience. They get nervous when it takes longer for a startup to earn money," said Saidler. 
The startup's app enables users to manage all their bank accounts under a single application, and apply for financial products such as bank accounts, credit cards, loans and insurances directly within the app, according to the company's blog. Numbrs has partnerships with major banks like Barclaycard, Postbank, Santander, Bank of Scotland, Allianz, AXA, etc. which allows its users to manage multiple accounts through a single app.
On the 22nd, Numbrs raised a further $40mn, which provoked its $1bn valuation.