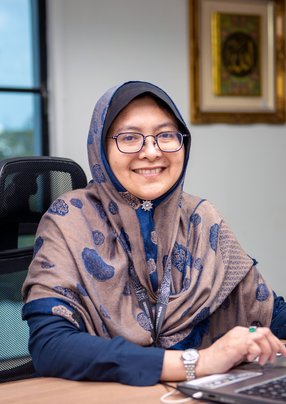 Asiah Abu Samah
Director of ICT, University of Malaya

Asiah Abu Samah, Director of ICT at the Universiti Malaya talks about the challenges of digitalisation, modernising processes and the role of empathy
"Someone once mentioned that a student can live without water," says Asiah Abu Samah, Director of ICT at the University of Malaya, "but they cannot live without Wifi." That is how much the internet and wifi has become essential to daily life, especially in this Covid-era where the adoption of digital technology has accelerated in all areas.
The University of Malaya (UM) was the first university ever established in the country, from the merging of two colleges back in 1949 in the prehistory of the internet, working its way up to be ranked 65th in the QS World University Rankings and taking its position as the top research university in all of Malaysia. It is technical, scientific and fundamentally IT driven.
"I've grown with the university," says Abu Samah, "so have seen its development from early on. I've been a part of its initial push for automation, data collection and systems upgrades, but now the entire purpose of our IT systems have fundamentally changed owing to our response to the disruptions caused by the pandemic."
UM's first computerisation project began back in 1996, and kept incrementally developing and expanding until 2017. And then, due to covid, its process of digitalisation was propelled to transform the university at their highest rate yet, as UM was forced to operate almost entirely online by the fallout.
Abu Samah says, "we were quite prepared as a team in terms of handling these requirements, be it for the people who would support the IT systems, or in terms of establishing and honing the infrastructure, and even when reaching out to the remote-reluctant in the university's community. ICT has now become our strategic backbone and our level of utilisation has reached more than 95% of our major activities."
This unbroken online presence of UM systems comes with its own set of challenges.
"In 2015, we came face-to-face with a DDOS (Denial-of-service) attack. The whole network was affected and became painfully slow for about a week", says Abu Samah. As you can imagine, the onslaught of complaints about connectivity issues were stupendous, and the impediment to other online operations even more so. Through the years we have also had our fair share of experiences in facing other types of cyber security issues.
To add to this tangled web, there were also many Supply Chain disturbances that UM faced whilst simultaneously trying to undergo its digital shift. "We faced many problems at this critical point," says Abu Samah, "especially when purchasing IT peripherals which require ordering from overseas.
"We are operating in a very disruptive environment," says Abu Samah. "The old, conservative strategies have to be continuously reviewed. We want to push for more growth, but there is always the challenge of disconnect between strategies, and within an organisation there are many interrelated factors that impact the way they all operate together. The goal is to realign and reinvent all of these strategies so that we can move as an institution." Abu Samah believes that this challenge is one that can be overcome by continuous engagement with all parties involved.
Asked about her ideal vision for UM, she says, "If I had free rein in what I do, I'd like to change two fundamental aspects that I think would greatly benefit us. Firstly, I'd like the organisation to be more agile and adaptive (lean management). Agility helps an organisation to respond faster to the continuously changing environment. Secondly, it would be to create an environment with a greater ethos of empathy. Empathy is not just about reshaping yourself to others' expectations, but it's actually about trying to make them understand what you are trying to convey to them. People are more receptive if you are able to present your position, in terms of ROI (Return On Investment), and ROI is not just about monetary gain, but needs to be translated into long-term potentials. To do this, we need a good mix of people from multiple backgrounds who can see things from different perspectives, to lead and appreciate the value of what's being done and what we are trying to do next."
Read the full story HERE.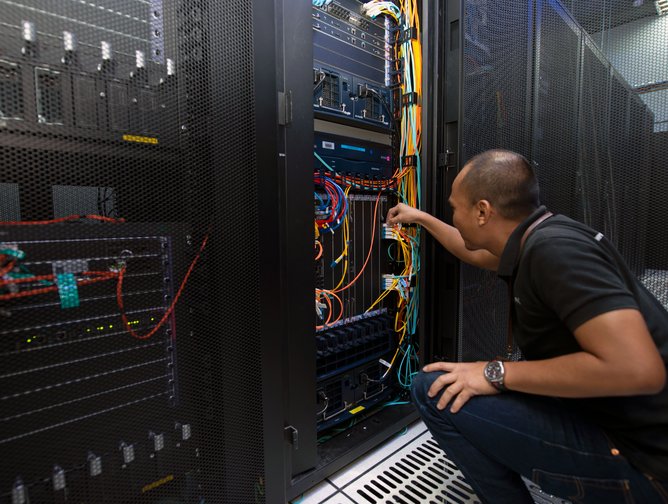 University of Malaya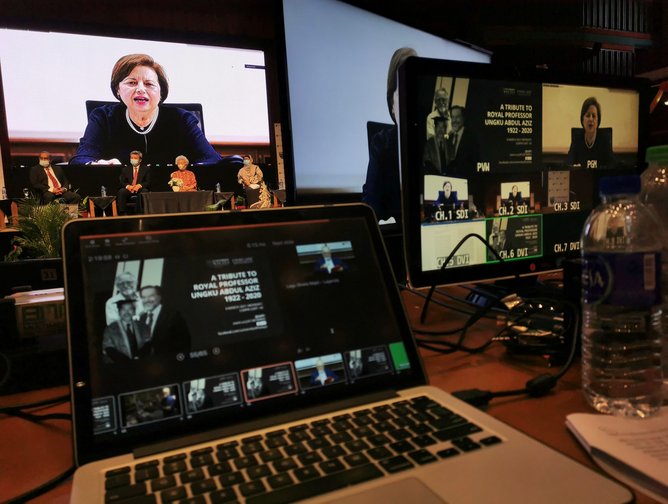 University of Malaya
"We're now shifting to delivery, pivoting into working more in the battle space, and supporting our ambitions in terms of NATO.