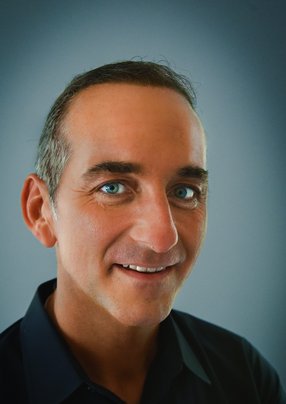 Gregg Aldana
Global Area Vice President Creator Workflows Solution Consulting at ServiceNow

Gregg Aldana is the baseball-loving, vinyl-collecting, rock-and-rolling exec who gets to use his passion for storytelling at ServiceNow
Gregg Aldana is the Global Area Vice President for the Creator Workflows Solution Consulting organisation at ServiceNow, where he manages a global team of more than 60 solution consultants who help customers to realise their digital transformation aspirations by solutioning impactful low code solutions with ServiceNow's App Engine. He has been with ServiceNow for about six-and-a-half years, although he has been in the application development space for over 25 years.
As native New Yorker, Aldana cut his teeth in New York City – working as a developer at a Microsoft Partner during the dot-com boom servicing customers across financial services at Guardian Life Insurance and Mutual Life Insurance Company of New York. After that, he moved south to Washington DC where he first was a consultant for the US Department of Treasury, building software to manage international debt. That was followed by six years as Chief Enterprise Architect for the Selective Service System, a small federal agency that manages the US military draft.
Before joining ServiceNow, coming out of the subprime mortgage crisis in 2010, Aldana directed capital investment application development at the FDIC (US Federal Deposit Insurance Corporation), the government agency that insures bank deposits in the United States. There, he discovered ServiceNow as a customer, experiencing first-hand how powerful the low code platform can be in reducing time to transform legacy systems.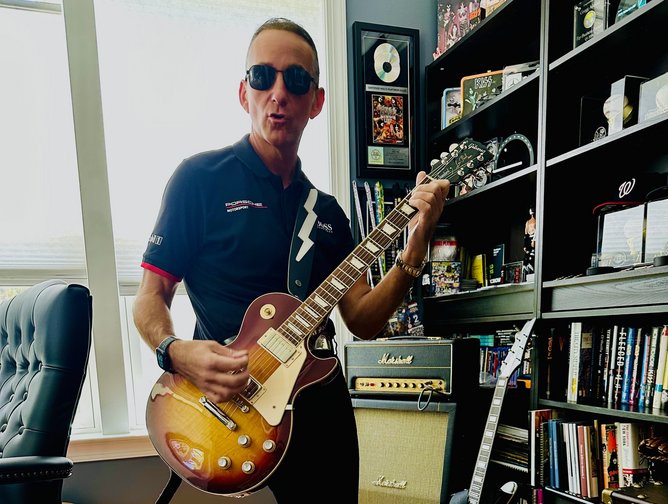 'As well as listening to music, Aldana loves to play music. He plays guitar and drums'
'Software executive by day, rock-and-roller by night'
Aldana is a self-confessed rock-and-roller who has a particular affinity for the rock band, Kiss. He has seen the band over 50 times, including at some milestone moments in their career, and he will be there with his family at their farewell concert at Madison Square Garden later this year. Aldana previously started and ran a worldwide Kiss fan club in the 1980s and 1990s where he published his own Kiss fanzine and has an impressive collection of rare Kiss merchandise which lines the walls of his home office.
As well as listening to music, Aldana loves to play music. He plays guitar and drums, getting together with friends to play in garages and bars occasionally. He has a collection of a few thousand vinyl records – a passion that he reignited during the COVID-19 lockdown, collecting original vinyl pressings from the 1960s through the '80s.
He has been a software developer essentially since his youth. He was inspired by the movie WarGames, which saw Matthew Broderick's character hack into the Department of Defence to play strategy games. Aldana instantly asked his father for a computer so he too, could dial into networks to play games and before long, Aldana was writing software at a young age. He went to computer camp as a kid and remembers the first piece of software he ever wrote: it helped him manage his baseball card collection, which he still maintains to this day.
A native New Yorker, he is a die-hard New York Yankees fan. He loves to attend baseball games and has been to many World Series. His major baseball aspiration, though, is to visit every professional ballpark in the US – a feat he is about halfway through.
'If you haven't found what you love, keep looking'
Aldana describes his role at ServiceNow as his "dream job", where he gets to merge his love of technology and software development with his ability to provide forward looking thought leadership and leverage his inherent storytelling ability to communicate the impact of ServiceNow to customers. His energetic approach to innovation and business is contagious and his philosophy on leadership is fairly straightforward: "People want to be inspired. Make no mistake about it, people come to work every day, and they want to work for somebody who is genuinely passionate about what they're leading and who sincerely cares about them and the mission they are supporting. I believe in what we're doing at ServiceNow so much, I believe in the people at ServiceNow to drive this business. I think Creator Workflows, low-code app dev and generative AI are going to change society in ways no one can yet fathom. I couldn't be more excited to be leading this revolution with the team at ServiceNow."
Aldana has been interested in leadership since he was very young. He used to attend leadership training camp (LTC) in New Jersey when he was in high school, and also participated in Student Government, elected as the President of his Student Council as well. In 1994, he received an award for Student Leader of the Year for the State of New Jersey due to his model leadership.
"My primary leadership style is clearly trust," he explains. "That to me is the most important and fundamental part of any effective leadership. It all starts with building trust. With trust…. nothing else matters. And without trust…. nothing else matters. If people trust you and believe you are sincere and have their best interests at heart, they will do anything and deliver amazing things for the mission you stand for. I also mentor early-in-career employees and I always remind them to not only follow your passion but find your passion. I think of this big quote, which I have here above me here in my home office, from Steve Jobs, who has probably been one of the most influential leaders in my life. It says: 'Your work is going to fill a large part of your life. The only way to be truly satisfied is to do what you believe is great work. The only way to do great work is to love what you do. If you haven't found it yet, keep looking, don't settle'."
Read the full story HERE.