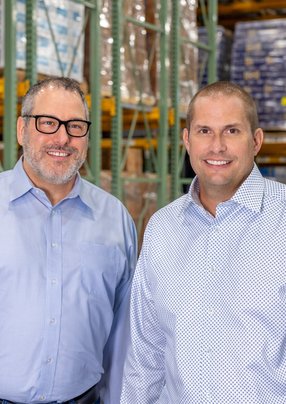 Jeff DeSandre and Brett Barnello

A leading supplier of disposable products to a number of industries, ACR has undergone a transformation to help it navigate supply chain challenges
Since it was formed with the initial platform in 2014, AmerCareRoyal (ACR) has been on an incredible journey building scale and breadth to become an industry-leading platform.
Its products are consumed in every part of the North American foodservice industry, including large international restaurant chains, emerging regional organisations, local neighbourhood eateries, cafeterias, and institutional feeders, and the broadline and supply distributors that serve them all. Major brands like Five Guys, Tim Horton's and Yum Brands, and hundreds of other brands that operate and distribute to restaurants trust ACR as a single-stream resource for over 6,000 disposable products used to keep their businesses humming.
"We've transformed from a regional player to a leading national supplier of disposable products across 20 categories in the food service industry," comments Brett Barnello, ACR's Chief Operating Officer. "We have unmatched infrastructure and product breadth. We have over 6,000 product SKUs. We're roughly a billion in revenue today, and we have an aspirational growth plan to triple that to be at US$3bn in five years or so."
Joining ACR in May 2020 as Chief Supply Chain Officer, Barnello is responsible for end-to-end supply chain and operations of the portfolio companies: from sourcing and suppliers, planning and distribution, distribution and manufacturing through to warehousing and delivery outcome freight.
"I joined ACR at a pivotal time where we were taking the best of founder-led, entrepreneurial, family-owned businesses and really incorporating them into a larger organisation with processes and systems and developing and building those out," he comments. "And it really represented a unique opportunity for the senior leadership team to help take the best of both of those worlds and blend those together and, candidly, shed some of the things that we didn't like about corporate America and big organisations and shed some of the things that probably as a small entrepreneurial company that were gaps as well."
That transformation was spearheaded by Jeff DeSandre, ACR's Chief Integration Officer who joined the business in 2019. An experienced technologist and CIO, DeSandre spent several years working in IT including at News Corporation and Deloitte.
As DeSandre describes, ACR's transformation began with the transformation of its leadership team, with an end goal of creating a solid bedrock upon which to build.
"I had to make sure that the foundation was right. That meant no noise, and making sure the table stakes worked," DeSandre explains. "It's like the gutters on a house. No one notices them if you put new gutters on, but they do notice if you don't."
As both DeSandre and Barnello describe, what is unique about ACR's transformation is that it represented a blank canvas upon which to work.
"In my previous roles, we've done major system implementations, major ERP, we've done warehouse automation, but here we really inherited a blank canvas," DeSandre comments. "It's been chaotic, but at the same time it's so rewarding to build.
"We started with the foundation and without that foundation we couldn't enable the business to differentiate and really optimise. We were really given a great opportunity here: it's greenfield, very chaotic and not for the faint of heart, but very rewarding."
Barnello agrees: "We're very proud of what we've done over the last three or four years, but in many ways we're just really scratching the surface and getting started."
Read the full story HERE.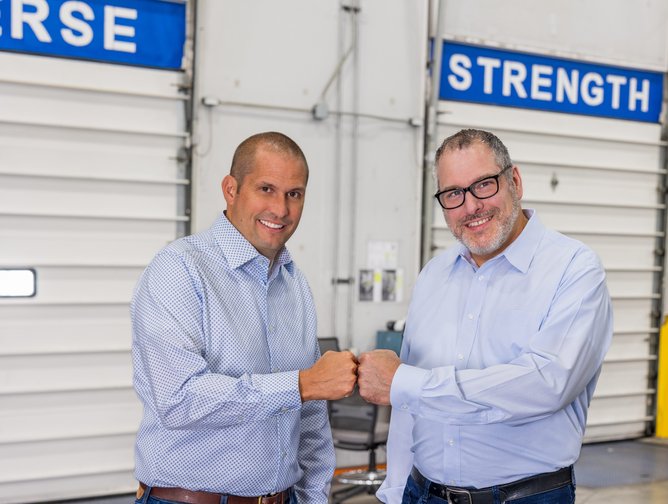 Brett Barnello and Jeff DeSandre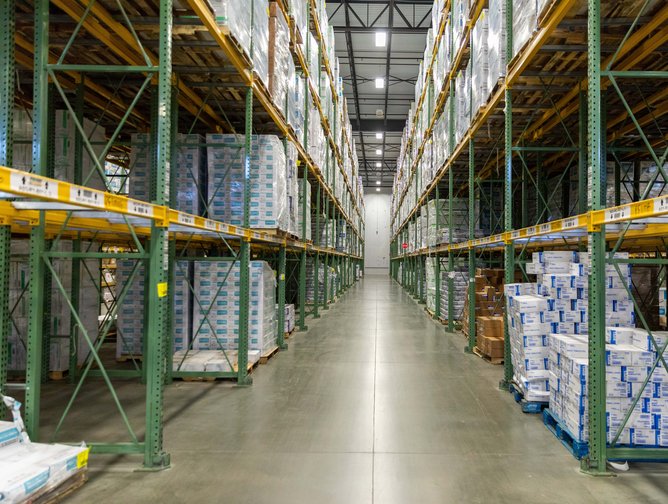 Warehouse