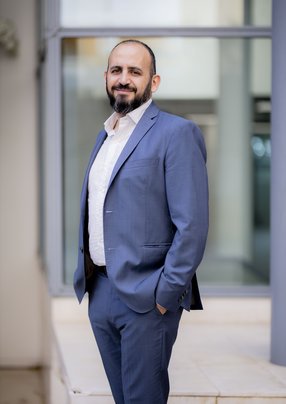 Manel Martorana
Partner, Head of Digital Experience Europe & LATAM at NTT Data

NTT DATA's Partner, Head of Digital Experience for NTT DATA Europe & LATAM is on a mission to raise the bar in the realm of customer experience.
A senior executive with 20+ years experience helping companies in all sectors improve their results through digital transformation initiatives, Manel Martorana has been part of NTT DATA since 2014, when it acquired Everis, a multinational consulting firm providing business and strategy solutions, application development, maintenance, and outsourcing services.
The takeover enabled NTT DATA to offer a broader range of solutions and services through increased capacity, as well as technological, geographical, and financial resources. At Everis, Martorana's experience was based on the flexibility and knowledge he gained through engagements in several countries in Europe, bringing best of breed practices to service different industries, including finance, retail, public sector or automotive, among others, always in digital experience related initiatives.
Martorana runs the NTT DATA Europe & LATAM Digital Experience team of over 800 people; in charge of designing and developing industry-leading digital experiences across all channels.
Mainly focused on the Internet based projects such as e-commerce, digital marketing and web content management, he has a particular interest in mobility and on applying the latest technology trends such as artificial intelligence (AI) chatbots, the Internet of Things, virtual reality (VR) and augmented (AR), and hyperpersonalisation to improve the customer and employee experiences.
Martorana uses a decade of experience in business development roles to overcome growth and profitability objectives of his highly qualified consulting team, he delivers digital transformation projects and initiatives for some of the world's largest companies and organisations.
Proudest achievements
Martorana has spent the majority of his career based in his native Barcelona, a city he calls home, and working across Europe. When he reflects on his greatest professional achievement, he doesn't hesitate in saying the creation and development of his team.
"We are really a big family. We're 800 people in the European Digital Experience team, built one by one over the last 15 years. We work really closely with each other to help the clients and to help us individually to become better people and better professionals. Our company is not a competitive environment, it's a partnership model where we work all for one objective and to create more value for our shareholders. I think this really makes a difference between us and other enterprise environments. I also enjoy the opportunity to participate in really meaningful projects for clients, those that really have an impact on society and use the technology for good," he added.
"What really motivates me though is the people that I work with, this is the most important thing. We work on technology because we are passionate about technology. And we work on customer experience because we really love improving the customer experience of our clients. During my career, I've been really lucky to have really good bosses, really good mentors, that helped me develop my skills that helped me understand the technology and the purpose behind it. This helps me find the right talent for the team and to give them the space and support to develop themselves in the same way I did. My mentors are one of the reasons I'm still here after 16 years!", said Martorana.
Martorana is keen to help NTT DATA fulfill its ambitions to break into the top IT service providers, saying "we're true innovators, with access to $3.6 bn of investment research and development from NTT Data. We have delivered 31 years of growth in a row and we have as objective to be in the top five global players in the market by 2025. Currently, we're the sixth," said Martorana.
Read the full story HERE.

We've built some unique features into our insurance program specifically because we've listened to courier partners in every country