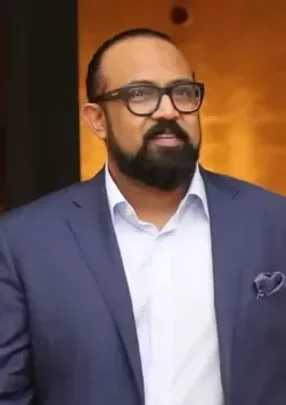 Suraj Thampi, CEO at Vistas Global, discusses the company's unique value proposition and how crises can become opportunities...
Suraj Thampi is CEO of Vistas Global, his fourth venture in the Middle East following his successful development and sale of three other enterprises in the region over the past 20 Plus years.
Thampi is a seasoned leader with a remarkable eye for entrepreneurial opportunities, and has served as Director, Managing Director, Chairman, or CEO for several organisations. Through these experiences, Thampi has developed a broad range of specialisms, including: outsourcing, business process management, strategy, operations management, facade engineering, glass processing, communications, managed services, and more.
His cross-border business strategies have a root in Thampi's background, with his parents having moved from India to Doha in 1979 where he was raised until attending university in the US. "When I was at university, I started an outsourcing company where we were doing voice campaigns for the likes of Verizon, Sprint, and T-Mobile," he says. "We branched out to the UAE and India, and at that time, 1998, outsourcing was really picking up and there was a lot of momentum around leveraging global capabilities. There were cost pressures in the Western markets to build up efficiencies, and we saw that as an opportunity to set up new businesses and niches, leverage our experiences, and build a great practice in business process management."
Since then, digital transformation and increased regional interest in outsourcing have enabled Thampi and his teams to capitalize on emergent trends and deliver cutting-edge solutions to companies seeking to maximise operational efficiencies, with Vistas Global being a culmination of learnings and blueprints for success drawn over Thampi's career as a business leader.
"We've grown organically, and our team has learned on the job and amalgamated our different experiences. And so when I look at bringing on a team member, I look at what their unique qualities are against what we have and don't have in the team. We're a very democratic company and take everyone's opinion for strategy. We have a council of senior management to plan for the short and long-term business strategy - it's very collaborative and democratic, and we operate under a flat structure. Everyone is a colleague and no one is a boss."