5G Technology: How Does 5G Work?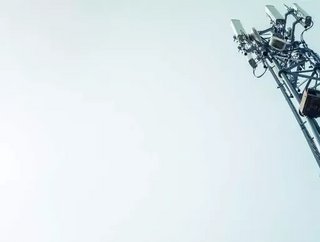 How does 5G technology works and what will it bring to the future of digital transformation in the technology & wireless industry...
What is 5G?:
5G, simply put, is the fifth generation technology. The technology is what many mobile phone companies began deploying all over the world in 2019, 5G is the planned successor to the 4G networks previously deployed internationally, which provide connectivity to most current mobile phone devices. "G" networks are cellular networks, which the service area is divided into small areas that are called cells. All 5G wireless devices in a cell are connected to the Internet and telephone network by radio waves through a local antenna. The main advantage of the new 5G networks is that they will have a greater bandwidth, giving higher download speeds and overall a better experience for the user. 
The increased speed is achieved somewhat by using higher-frequency radio waves than current cellular networks. Although, higher-frequency radio waves have a shorter range than the frequencies used by previous cell phone towers, requiring smaller cells. So to ensure nationwide service, 5G networks operate on up to three frequency bands (high, medium and low.)
It is conspired that 5G caused coronavirus and is harmful, however, there is no medical/scientifical information to back these conspiracies up.  
Watch this video which explains what exactly 5G is.
How does 5G work?
Most mobile companies will opt to initially integrate 5G networks within already existing 4G networks to provide a continuous connection to customers.
5G network architecture illustrating 5G and 4G working together, with central and local servers providing faster content to users and low latency applications.
A mobile network has two main components, the 'Radio Access Network' and the 'Core Network'.
The Radio Access Network - The Radio Access Network consists of various types of facilities including small cells, towers, masts and dedicated in-building and home systems that connect mobile phone users and wireless devices to the main core network.
Small cells will be a major feature of 5G networks particularly at the new millimetre wave (mmWave) frequencies where the connection range is very short. To provide a continuous connection, small cells will be distributed in clusters depending on where users require a connection which will complement the macro network that provides wide-area coverage.
5G Macro Cells will use MIMO (multiple inputs, multiple outputs) antennas that have multiple elements or connections to enable them to send and receive more data simultaneously. The benefit to 5G users is that more people can simultaneously connect to the network and maintain a high throughput.  
The Core Network - The core network is the mobile exchange and data network that manages all of the mobile voice, data and internet connections. For 5G technology, the 'core network' is being redesigned to better partner and integrate with the internet and cloud-based services and also includes distributed servers across the network improving response times, leading to a faster and better 5G experience for users.
Many of the more advanced features of 5G technology including network function virtualization and network slicing for different applications and services, will be managed in the core. 
Benefits of 5G:
Self-driving cars: Cars are rumoured to be able to use 5G to talk to other smart cars and sensors built around the city, from street lamps to gas stations.
Drones: 5G will be able to unlock the true capability of drones. The network will allow for precise control of the drone while sending back high-definition video to you.
Virtual Reality: 5G may be able to enhance the experience of virtual reality (VR), meaning you can chat in real-time at real speed.
An additional benefit to developers is that 5G can be integrated into already existing 4G networks, meaning less land is being destroyed and used to install 5G plants and overall less effort and work meaning the installation can be quick and seamless.
5G will provide us all with faster download speeds, faster processing and many more benefits never seen before, by other G networks, how do you feel about the installation and deployment of 5G?
To keep up with all things 5G, technology and telecoms, make sure you check out our new sister magazine, Mobile World Magazine, here .