Company Spotlight: Who Is Cisco?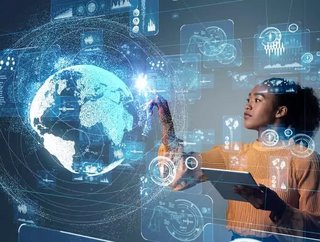 We take a closer look at Cisco, an American multinational technology conglomerate, and what the company offers. Business Overview: Cisco Systemsis an...
We take a closer look at Cisco, an American multinational technology conglomerate, and what the company offers.
Business Overview:
Cisco Systems is an American multinational technology conglomerate headquartered in San Jose, California, in the center of Silicon Valley. Cisco develops, manufactures and sells networking hardware, software, telecommunications equipment and other high-technology services and products. Through its numerous acquired subsidiaries, such as OpenDNS, Webex, Jabber and Jasper, Cisco specializes in specific tech markets, such as the Internet of Things (IoT), domain security and energy management. Cisco is incorporated in California.
Cisco Systems was founded in December 1984 by Leonard Bosack and Sandy Lerner, two Stanford University computer scientists who had been instrumental in connecting computers at Stanford. They pioneered the concept of a local area network (LAN) being used to connect geographically disparate computers over a multiprotocol router system. By the time the company went public in 1990, Cisco had a market capitalization of $224 million. By the end of the dot-com bubble in the year 2000, Cisco had more than $500 billion market capitalization.
Cisco's services:
Advisory: Achieve desired business results with technology guidance and expertise.

Implementation: Speed deployments and simplify IT with proven methods.

Training: Develop talent truly capable of transforming businesses in the digital age.

Optimisation: Improve efficiency, performance, and productivity to boost the value of your resources.

Managed: Manage and optimise your IT and network assets in the cloud and on-premises.

Technical: Keep IT working consistently, efficiently, and securely.
Improving healthcare through technology:
Jersey Community Hospital has served citizens in the Jerseyville, Illinois, area for over 60 years. Cisco and our partner, Secure Data Technologies, helped them digitally upgrade to a secure, state-of-the-art communications network that helps them deliver personalized care. 
Jersey Hospital had the following results;
Improved patient satisfaction by enabling more human interactions during the scheduling process

Expanded access to specialty care from other hospitals through telehealth implementation

Heightened end-to-end security across all critical platforms 
"This organization, and everyone who works or volunteers here, has allowed me to give back to my hometown. I'm proud to have worked with Secure Data Technologies and Cisco to make it easier for everyone in the county to connect to the healthcare services they need."

Shane Winters, IT Director, Jersey Community Hospital
Cisco in the news:
Cisco Webex played a key role in bringing golf legends Tiger Woods and Phil Mickelson and NFL greats Tom Brady and Peyton Manning all together for the first time ever last week to celebrate and announce The Match: Champions for Charity. The event, which will be held on May 24, 2020 at Medalist Golf Club in Florida, will pit Woods and Manning against Mickelson and Brady in a two-on-two format that will raise money for COVID-19-related philanthropic organizations.
And in even bigger news, Cisco is playing a key role as an official sponsor of The Match. As you can imagine, pulling this event together in the current climate is no small feat, and we're thrilled to help keep the players and event organizers connected along the way via Webex Meetings. You may have already seen the official kick-off to The Match, as Webex brought together Tiger, Phil, Tom and Peyton to get things started last week.
Find out more, here.