Could blockchain be the key to unleashing a new era of consumer relevance at scale?
By Mohammed (Mo) Hajibashi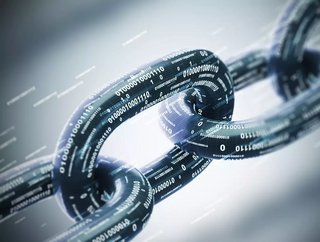 Blockchain is a game changer for supply chain traceability. And that opens up...
Blockchain is a game changer for supply chain traceability. And that opens up a huge range of new possibilities for consumer goods brands to drive growth: delivering hyper-relevant customer experiences, engendering deeper customer relationships, and offering something that's "just right" in the moment.
Central to this is transparency. Consumers now expect brands and retailers to be so much more open about provenance. They want to know when and where each purchase originated. They want guarantees about safety and authenticity. And they increasingly want to be sure ethical and sustainable principles were followed.
Time to get serious about transparency
The catch? That level of transparency has always been incredibly difficult to achieve. A legacy of paper documentation and siloed databases throughout complex global supply chains has made it virtually impossible to track individual products from source to shelf within a practical timescale.
Those companies that have tried have found it can take weeks, even months, to trace a single food product back to its growers.
And that's a problem, not just because consumers want this information to be available before they buy, but also because when contaminations or faults do occur, companies have no easy way to know where individual products have ended up.
That's why blockchain is potentially so revolutionary for supply chains. By letting distinct organizations read and write product information quickly and securely on the same shared ledger, the whole supply chain can work together to maintain a "single version of the truth" about each item's provenance, updated almost in real time.
No more duplicative or missing paper documentation strewn halfway around the world. No more complex and time-consuming reconciliations of separate databases. Instead, a full audit of an item's entire manufacturing, handling and shipping history, available at the push of a button.
SEE ALSO:
Unchaining the supply chain
Consider the impact on areas like counterfeit goods, product safety assurance, and sustainable supply chains.
If manufacturers were to embed unique identifiers like RFID chips in each of their products or components, these could be scanned and recorded on a blockchain at every step in the value chain. The resulting data trail would offer an unprecedented level of guarantee about product authenticity. Consumers and B2B buyers alike would be able to immediately verify that the goods they were purchasing were precisely what it says on the label. And the global counterfeiting black market would take a big hit overnight.
Similarly, with food products, both retailers and consumers could instantly check how a particular food purchase was grown or produced, whether the right conditions were maintained during transit, and when it will expire. That takes product safety assurance to a new level. And it enables much more efficient routing of products nearing expiry.
Proving a brand's ethical credentials is another potentially significant benefit of blockchain. With consumers increasingly willing to choose brands that reflect their own values and beliefs, brand purpose becomes all the more important. And the ability to demonstrate – incontrovertibly – that products are organic or that ethical manufacturing principles have been followed becomes a key differentiator.
The ethical chocolate brand Tony's Chocolonely has already shown what's possible by trialing a blockchain solution during the Ivory Coast's cocoa harvest. It was able to guarantee that around 50 shipments of beans were entirely free from slave labor.
A team sport, not a solo climb 
Blockchain continues to mature quickly. The technology has already been proven to work at scale. And consumer goods traceability is such a compelling use case for blockchain, that it's application across the supply chain is inevitable.
So every business in this field needs to be developing their blockchain strategies now, whether or not they plan to develop their own solutions. A key point to consider is that blockchain streamlines environments which are dependent on sharing information between distinct entities. So there's little point in going it alone – it needs an ecosystem to deliver on its potential.
There's so much latent value across global supply chains. Blockchain is the key that could unlock it – and unleash a new era of consumer relevance at scale. But it's only going to work if organizations right across today's complex global supply chains work together to make it happen.
By Mohammed (Mo) Hajibashi, managing director and Supply Chain global consulting lead, Accenture.