Ensuring network security in the 5G era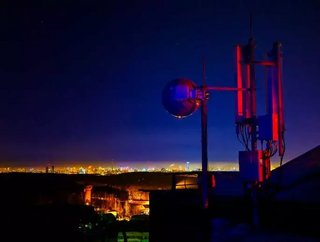 5G technology is highly anticipated, but it also brings with it many network security challenges. Technology such as devices connected to the Internet...
5G technology is highly anticipated, but it also brings with it many network security challenges. 
Technology such as devices connected to the Internet of Things (IoT), augmented reality (AR), virtual reality (VR), and others require a fast, reliable and extensive network to keep up the momentum of development. New businesses and new technologies working within the 5G era will be faced with new security and privacy challenges. 
Cybersecurity is already a major challenge for companies because of the large amounts of sensitive information stored on their database and server. With the increased connectivity that 5G brings, there will need to be increased security to make sure that those additional connections don't weaken the network's defense.
5G is an ultra-fast network with extremely low latency and significantly increased bandwidth capacity. According to Gartner, nearly 66% of organizations have already planned to deploy this next-generation technology by 2020. Businesses who want to keep up with modern advances will need to consider the role that 5G could have in updating the way their business functions. 
5G network security challenges
5G technology will accelerate the industries that utilise it, enabling a wide range of new advanced services. However, these services will then need to increase their security to combat potential weaknesses. For instance, in the context of automated vehicles, there is the potential for cyberattacks on these smart vehicles as their use becomes more widespread. To address this security challenge, the National Highway Traffic Safety Administration follows a multi-layered cybersecurity approach that will approve driver assistance technologies.
When it comes to the healthcare industry, the unique capabilities of 5G will lead to the significantly faster transfer of large patient files. It will enable remote surgery and remote patient monitoring with the help of IoT technology. 
However, these advancements require stronger security to handle threats such as medical identity theft, health privacy invasion, and other types of attack. According to a Wipro report, in 2017 40 percent of data threats were experienced by the healthcare industry. The growing use of IoT devices will make handling the cybersecurity risks even more challenging than ever before. 
SEE ALSO: 
5G security and new network architectures 
New cloud virtualisation technologies are thriving as 5G technology is growing in popularity. However, at the same time, there are several new security concerns. 
Technologies like software-defined networking (SDN) and network functions virtualization (NFV) are open, programmable, and flexible in nature. They introduce a new avenue of network security challenges. For instance, SDN's network element such as the management interfaces could open it to attack. 
According to a study published in the Journal of ICT Standardization, a multi-pronged approach to 5G network security should include Authentication and Key Agreement (AKA) and trust models, among other strategies. 
Network infrastructure should also evolve following the adoption of 5G. For instance, because 5G networks can be comprised of uniquely purposed slices, each slice could require unique security capabilities according to their use cases. Compromised Radio Access Network (RAN)-side 5G devices cause pose a Distributed Denial of Service (DDoS) threat.
According to a technical report released by the Department for Digital, Culture, Media, and Sport in the United Kingdom, four crucial security mechanisms should be met. The first one is cross-layer security, which includes a uniform framework to coordinate various security methods, such as applications or the IoT. The second mechanism is end-to-end security, which suggests having a secure connection for the communication paths between the core network and end users. 
Cross-domain security is also critical in the 5G era. This new cellular technology creates a large number of unique use cases. The growing vertical market calls for a healthy collaboration between those involved in the 5G system to enact security solutions. Finally, as the network evolves, the secure-by-design requires security to be integrated with the design during development. 
5G security and privacy threats
The subject of 5G security challenges is capturing the attention of citizens, industry experts, telecommunication companies and governments. Information security is also a major concern for businesses undergoing a digital transformation. When, in the near future, the simplest prepaid phone plans could provide (and expose) the population's phones to 5G networks, it's not hard to see why.
It is vital that 5G security challenges are understood and ways to address them are identified. To succeed with 5G transformation, companies need to learn how to mitigate the potential risks. Accessing a safe and secure 5G demands a holistic view. For instance, communication between traffic encryption, user authentication, mobility, and network resilience aspects require detailed consideration. 
5G will inject technological development with a much needed upgrade that will have the potential to propel businesses forward into the future. 5G is not a problem to be avoided, it is a ground-breaking development to be embraced. However, at the same time, it is important to keep in mind the possible security concerns that come along with a connected future, and ensure network safety as people move forward.