Intel appoints VMware's Pat Gelsinger as new CEO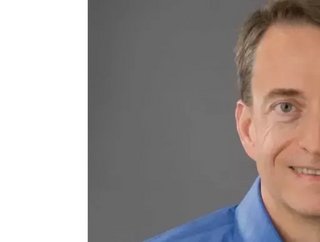 Santa Clara, California-based technology giant Intel has announced the appointment of new CEO Pat Gelsinger...
Santa Clara, California-based technology giant has announced the appointment of new CEO Pat Gelsinger.
Gelisinger, who was previously the CEO of VMware since 2012, is slated to start his new position on 15 February, at which time he will also join the board of directors. Until that time, current CEO Bob Swan will stay on in the role.
An Intel veteran
In , Gelsinger said: "I am thrilled to rejoin and lead Intel forward at this important time for the company, our industry and our nation. Having begun my career at Intel and learned at the feet of Grove, Noyce and Moore, it's my privilege and honor to return in this leadership capacity. I have tremendous regard for the company's rich history and powerful technologies that have created the world's digital infrastructure. I believe Intel has significant potential to continue to reshape the future of technology and look forward to working with the incredibly talented global Intel team to accelerate innovation and create value for our customers and shareholders."
Gelsinger spent the first 30 years of his career at Intel, having served as the company's first Chief Technology Officer and involved in the development of technologies including USB, Wi-Fi and early Intel processors.
Looking to the future
While Intel was at pains to emphasise that the announcement was "unrelated to Intel's 2020 financial performance", the company has been under pressure from the likes of hedge fund Third Point after Intel shares in 2020.
Swan was appointed as permanent CEO in January 2019, having previously been interim CEO since the middle of 2018.
"Pat is a proven technology leader with a distinguished track record of innovation, talent development, and a deep knowledge of Intel. He will continue a values-based cultural leadership approach with a hyper focus on operational execution," said Omar Ishrak, independent chairman of the Intel board.
The company is expected to release fourth quarter results on 21 January, which Intel has said will exceed prior guidance.
(Image: Intel)