UK Chip Designer Arm Co-Founds Cambridge Tech Accelerator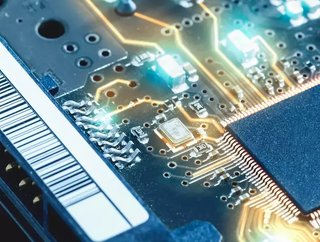 The "crown jewel" of the U.K. tech industry, Arm wants to help launch the next generation of Big Tech
In partnership with the University of Cambridge, Martlet Capital, and private equity investor Cambridge Innovation Capital, Arm just founded a startup lab that will allow technology companies to access Cambridge resources and create new intellectual property. Once the startups put down 5%-20% of their initial equity, Deeptech Labs will provide them with £350,000, three months of an intense development program, and opportunities to network with some of the brightest tech minds in the U.K. 
They're trying to solve a pressing issue in the U.K. tech industry: deep tech founders are brilliant on the theoretical side, but don't have the business acumen to make their ideas work in the market. "You see a lot of companies that fail in the seed-to-series-A range", Deeptech CEO Miles Kirby explained. "They don't find the right market fit; they don't find the right business model". 
The accelerator will hold 30+ fireside chats, workshops, and networking days over three months, culminating with a Demo Day that will connect its cohort with investors and potential Deeptech partners. 
Who Are the Chosen Ones? 
Glad you asked. Since the programme is highly selective, Deeptech Labs took a look at about 900 different startups before selecting five for its first cohort: 
Why Cambridge? 
Though London usually catches everyone's eye, Cambridge has launched several of the U.K.'s most tech-savvy firms. In 2015, Apple bought VocalIQ for Siri; in 2013, Amazon bought Evi for Alexa; and both Amazon and Microsoft own research labs in the city. As Adam Bastin, Vice President of Corporate Development at Arm, said: "[Cambridge has] remained a critical hub of talent, creativity, and innovation". 
Now, with its latest VC fund, accelerator, and a self-proclaimed "catalyst for deeptech success", Cambridge will embed the first Deeptech Labs cohort in a network of entrepreneurs, world-class organisations, and leading researchers. Arm is betting that this ecosystem will help amateur entrepreneurs finally get their breakthrough tech projects off the ground—and finally make better early-stage decisions. 
What's the Advantage? 
Tech accelerators such as Y Combinator—birthplace of Stripe, Reddit, and Airbnb—AngelPad, Techstars, and Microsoft Accelerator can see more than 20% of their investments reach an exit. That's incredible in a field well-renowned for its failure rate. Some will question whether founders should relinquish so much equity. But when push comes to shove, many startup founders are willing to risk a bit of capital for their chance at success. Enter Deeptech Labs.