What Will The New Normal Look Like?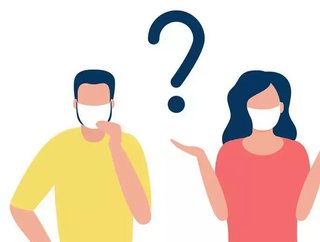 We take a look at Sky News' report on what life beyond lockdown may look like, do you agree with what they say? The United Kingdom Prime Minister, Bo...
We take a look at Sky News' report on what life beyond lockdown may look like, do you agree with what they say?
The United Kingdom Prime Minister, Boris Johnson, has declared the lockdown must stay in place and that he "cannot spell out now how fast, or slow, or when changes will be made".
Mr Johnson said modifications would be announced in due course "with the maximum possible transparency", while Foreign Secretary Dominic Raab has said people will have to get used to a "new normal" due to coronavirus - with social distancing measures set to remain in place for "some time".
But what might that "new normal" look like?
Shops and non-essential businesses
A move away from the current restrictions would include the continuation of social distancing.
Mr Raab has suggested businesses and factories which have been shuttered since mid-March may need to change how they work and have in place the kind of social distancing measures enforced by the essential shops and other workplaces that have remained open, to keep employees and customers two metres apart.
This includes 2m queues, like those seen outside supermarkets and DIY stores, and one-way systems and plastic screens at tills to ensure there is no physical contact between staff and shoppers.
Offices have also had to enforce similar rules by changing floor layouts or limiting staff in the office to ensure the 2m rule is adhered to, with plenty of hand sanitisers and cleaning products available.
Clothing shops could reopen in a similar fashion, according to guidelines published by the British Retail Consortium, which has advised retailers to consider closing and restricting access to toilets and changing rooms.
Other measures include separate entrances and exits, discouraging cash payments and increased cleaning and hygiene habits.
Similar social distancing measures would apply to garden centres too when they reopen.
Restaurants, cafes and pubs
Redesigned dining rooms, kitchens and beer gardens may be the way out of the lockdown for pubs, cafes and restaurants too, provided they can guarantee customers and staff stick to the 2m social distancing rule.
Countries including Austria and Italy have announced the reopening of establishments from May and June respectively.
Schools
Limits could be put on class sizes, as suggested by the Scottish government last week when it set out how it will approach plans to ease the lockdown.
"Classrooms may have to be redesigned to allow social distancing, so maybe not all children can go back to, and be at, school at the same time," said Scottish First Minister Nicola Sturgeon.
"Do we have to take classes and divide them into two, where half of the class is there one week and the other half another week?" she said. "Or one half in the morning and the other in the afternoon?"
Similar guidelines - spacing between desks, breaks at different times, facilities for washing hands and adequate supplies of disinfectant - have also been drawn-up by officials in Germany for a gradual reopening of schools from 4 May. Some states have already reopened schools, according to German media reports.
Such modifications have already been applied in Denmark, where children in certain year groups have been returning to nurseries and schools, while other students must continue to study from home.
Mr Raab has said it is "inconceivable" schools could reopen without "further measures" in place to stop the spread of the disease.
Ms Sturgeon has warned she could delay any lifting of the restrictions in Scotland if she thought the government at Westminster was moving too quickly.
Meeting relatives
The first non-journalist to ask a question at the government's daily coronavirus briefings was a grandmother wanting to know if she would be allowed to "hug" her family when the lockdown is relaxed.
Lynn, from Skipton in North Yorkshire, said: "I'm missing my grandchildren so much. Please can you let me know if, after the five criteria are met, is being able to hug our closest family one of the first steps out of lockdown?"
Answering the question, chief medical officer for England Professor Chris Whitty said older and vulnerable people may continue to have to be shielded from the virus.
Suggesting some reunions may be possible at some point, Prof Whitty said it would depend on whether the woman has a "significant medical problem in a way that means she has to be shielding and she's an older person".
He said: "If she's in a group that's vulnerable, then the answer is it might well be prudent - and this will depend entirely on individual circumstances - for her not to get into a situation where she's putting herself at risk."
Prof Whitty said it was accepted that families wanted to get together, but added: "It is important that people who are vulnerable continue to be protected even after whatever the next steps are."
Dentists, opticians, vets and GP surgeries
Similar social distancing and hygiene measures are likely to be applied by opticians, vets, dental centres and GP surgeries which have already changed the way they operate.
Veterinary practices are operating a closed-door policy and have measures in place to make sure animals can be handed over safely without contact.
Chains such as Vision Express, Boots and Specsavers are currently only offering essential eye care, urgent dental hubs (UDCs) have been set up for emergencies, and most GPs are now only conducting appointments with patients over the phone or holding video consultations.
An easing of the lockdown may not necessarily lead to a surge in face-to-face appointments. Some people may continue to receive remote care once restrictions are lifted because of the technological advances that have been made during the pandemic.
Flights
EasyJet has said it plans to keep middle seats on its planes empty to maintain social distancing when flying resumes.
The low-cost carrier is mulling plans on how it will return to service after the lockdown, which is currently costing it up to £40m a week.
Its aircraft - currently all grounded - are mostly configured with three seats in a row, either side of the aisle.
The proposed change would see passengers in window and aisle seats having an empty seat next to them.
However, the boss of rival budget airline Ryanair has said that if such a move should become a condition for airlines to resume business - it should be paid for by governments.
Michael O'Leary said he expects his airline to be flying around 40% of its services by late June or early July.
International travel
Mr Raab has said officials are also looking at possible sea and airport checks, with passengers arriving in the UK required to quarantine for 14 days. This would apply to foreign tourists and UK citizens.
It is believed that it could form part of the government's "test, track and trace" policy to isolate new cases of the disease, further curbing its spread, as the numbers come down.
Sport
Football matches could be allowed to continue - without fans.
The Premier League is holding further talks this week, as it targets a return behind closed doors in June.
All 20 clubs are expected to take part in a conference call on Friday.
Culture Secretary Oliver Dowden said: "I personally have been in talks with the Premier League, with a view to getting football up and running as soon as possible in order to support the whole football community.
"But, of course, any such moves would have to be consistent with public health guidance."
Find the full article, here.