Top 10 Chief Technology Officers in APAC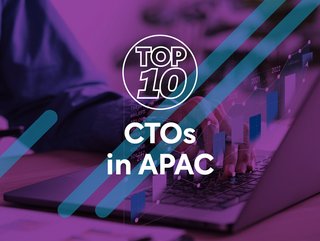 We look at 10 of the leading CTOs in the APAC region
From India and China to Japan and Australia, Technology Magazine looks at 10 of the most influential Chief Technology Officers in the APAC region
Home to some of the world's most innovative and dynamic technology companies, the APAC region is home to a number of technology leaders at the forefront of change and disruption.
Below, Technology Magazine takes a closer look at 10 of the top Chief Technology Officers in the Asia-Pacific region, from India to Australia.
CTO Deloitte Software Group - Consulting, Deloitte
Australia

Chief Technology Officer of Deloitte's recently-launched Software Group, Dan Sutherland joined the business in 2021 following a number of years at the software development company Biarri, serving most recently as Biarri EMI's CEO.
Since joining Deloitte, Sutherland has been heavily involved in the launch of its Software Group, helping create a team of high performing product and software professionals to solve Deloitte's clients' biggest challenges: leveraging emerging technologies to drive positive change.
COE Lead & CTO, Microsoft India
India

Dahnesh Dilkhush first joined Microsoft in 2000 after a role as a Technical Account Manager at Wipro. He spent a decade with Microsoft India, leading a team of Solutions Sales Specialists, Principal Architect & Product Specialists before moving to Cisco.
He rejoined Microsoft in 2014 as the CTO of its Global Alliances. In his current role, he is responsible for the Center of Excellence (COE) teams across Azure and Modern Workplace, and leads in the CTO role for Azure for Microsoft India.
Chief Technology Officer, APAC, Red Hat
Singapore

APAC CTO for Red Hat, Vincent Caldeira is a dynamic and visionary technology leader with a proven track record for leading ambitious business and technology transformation roadmaps and leading cross-functional teams to deliver complex strategic delivery programs within the Financial Services Industry.

Caldeira has more than 11 years in the banking sector shaping target architecture and technology roadmaps, and over nine years in the financial technology sector building software on cutting-edge technology.
CTO APAC, Atos
Australia
Purshottam Purswani is a chief architect with more than 20 years of cross-industry IT experience in the telecom, manufacturing and financial sectors. In his 20 years of experience, he has fulfilled a variety of roles including enterprise architecture, IT management, and program management. Today at Atos, Purswani is responsible for the strategy and driving innovation for customers.

A member of the Atos Scientific Community and an Atos Distinguished expert, Purswani works on digital technologies around IoT, cloud, machine learning, blockchain and AI.
CTO and Head of Advisory, IBM ANZ
Australia
As the Chief Technology Officer for IBM Consulting Services in Australia and New Zealand, Dr David Goad provides technical leadership to IBM's consulting organisation. This involves working with a variety of technologies on a daily basis to deliver client solutions, including Azure, AWS, IBM Cloud and GCP.
His role also involves managing the CTO office, a team of senior cloud architects, industry CTOs and technology specialists providing technical leadership and quality assurance for IBM Consulting's largest transformation projects and customers.
CTO, Rakuten Mobile
Location
Sharad Sriwastawa joined Rakuten Mobile in 2018 and was appointed Chief Technology Officer in March 2022. Sriwastawa is responsible for the development and operation of the operator's fully virtualised, cloud native, Open RAN-based mobile network.

Sriwastawa is an experienced technology manager with a demonstrated history of working in the telecommunications industry. With a broad range of experience, he has more than 20 years of management and system deployment experience across the USA, MEA and Asia.
CTO, Japan & Asia Pacific, Palo Alto Networks
Location
Ajay Mishra has spent more than 20 years designing and implementing secure systems in multiple domains including semiconductor equipment, consumer electronics, financial services and retail. As an experienced public speaker, Ajay has been running a popular "White Hacking Seminar" in Japan and has served as a regular speaker for FS-ISAC Japan and Nippon CSIRT Association.

In 2021 he joined Palo Alto Networks as CTO, based in Tokyo, where he is focused on the emerging cybersecurity area of cloud native security. He previous spent nine years at Akamai Technologies.
Asia Pacific & Japan CTO, Dell Technologies
​​​​​​​Australia
Andrew Underwood is a technology leader and system theorist who orchestrates Dell Technologies' high performance computing, edge computing and AI go to market in Asia Pacific and Japan. He joined Dell in 2014 after five years at the Victorian Partnership for Advanced Computing, known as VPAC Ltd, where he led investment in supercomputers and scientific computing platforms, and enterprise companies across Australia.

Today, he works hand-in-hand with industrial, academic and government clients to build the computational foundations critical to their scientific advancement and global economic competitiveness.
Group CTO, Mahindra Group
​​​​​​​India
A business technology leader with 30 years of experience across industries, with the last 20 years focused on innovation, digital technology, process & product quality, company culture and customer experience, Mohit Kapoor currently leads Digital transformation at the Mahindra Group.

An electronics engineer with advanced management & professional certifications from Cornell University and Georgia Institute of Technology, his key strengths include global technology & operations, global delivery & workforce strategy, application development management, risk management, enterprise CIO, CISO, CTO functions & data/analytics.
Chief Technology Officer, Alibaba Cloud
​​​​​​​China
Jingren Zhou is Chief Technology Officer of Alibaba Cloud, a position he has held since December 2022.

******
For more insights into the world of Technology - check out the latest edition of Technology Magazine and be sure to follow us on LinkedIn & Twitter.
Other magazines that may be of interest - AI Magazine | Cyber Magazine.
Please also check out our upcoming event - Cloud and 5G LIVE on October 11 and 12 2023.
******
BizClik is a global provider of B2B digital media platforms that cover Executive Communities for CEOs, CFOs, CMOs, Sustainability leaders, Procurement & Supply Chain leaders, Technology & AI leaders, Cyber leaders, FinTech & InsurTech leaders as well as covering industries such as Manufacturing, Mining, Energy, EV, Construction, Healthcare and Food.
BizClik – based in London, Dubai, and New York – offers services such as content creation, advertising & sponsorship solutions, webinars & events.