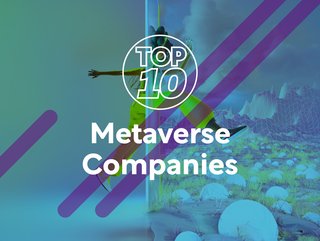 Technology Magazine considers some of the global leading companies who are committed to working with the metaverse, further developing technology to advance the digital world
Technology Magazine considers some of the leading companies that have pioneered metaverse technology and are committed to advancing digital transformation
As the metaverse continues to expand, so does the technology surrounding it.
It is no secret that businesses are increasingly adopting metaverse technology like virtual and augmented reality (VR/AR), as well as virtual 3D technologies, which could lead the industry to swell to US$615bn as soon as 2030. It has the potential to revolutionise multiple industries as digital worlds could become even more immersive.
With this in mind, Technology Magazine considers some of the global leading companies who are committed to working with the metaverse, further developing technology to advance the digital world.
Founded in 1991, Epic Games is an American company that holds more than 40 offices worldwide. Today, it is a leading interactive entertainment company and provider of 3D technology and is well known for operating one of the world's largest games, Fortnite, which has over 350 million accounts and 2.5 billion friend connections.
Epic Games has fast become one of the leading companies behind the evolution of the metaverse, including holding numerous virtual events within Fortnite. In 2022, the company raised US$2bn to fund other metaverse initiatives, including Unreal Engine to create immersive experiences in simulated environments.
Unity Technologies is another popular global game engine company, which allows developers to create new experiences. Through the platform, developers can use the Unity Engine to develop metaverse experiences.
Unity Gaming Services (UGS) in particular helps developers create, operate, scale, and monetise their live game using a single modular platform. While the platform was built for game developers, it is also widely used by industrial users to create custom metaverse and digital twin solutions. Following notable acquisitions, such as that of Weta Digital, Unity is working to further accelerate its development of real-time 3D technologies.
Decentraland is a virtual reality platform that utilises blockchain technology to create a decentralised and immersive online world. Opened to the public in February 2020, Decentraland uses the Ethereum blockchain, which allows for secure and transparent transactions within the virtual world.
Users can access the platform by connecting to a crypto wallet and can create 3D static scenes, engage in interactive gaming experiences and lease or rent out their virtual lands. Decentraland is also the first to add an immersive component to its software within the Web3 landscape.
Tencent is a world-leading internet and technology company that develops innovative products and services. Founded in 1998 in China, the company's guiding principle is to use technology for good, publishing some of the world's most popular video games and other high-quality digital content.
In July 2023, it was reported that Tencent had entered a Memorandum of Understanding (MoU) with Morpheus Labs to cooperate on efforts to drive Web3 gaming and metaverse innovation and promote the development of the Web3 ecosystem. It aims to allow Web3 builders to create innovative gaming experiences for players.
AWS views the industrial metaverse as transforming understandings over people's relationship to the digital world. With Industrial Metaverse solutions on AWS in particular, users can incorporate AR and VR to provide a more realistic and immersive representation of a physical entity.
According to AWS, these solutions can help improve decision-making, collaboration and remote monitoring and maintenance. Its purpose-built cloud products include AWS IoT TwinMaker to optimise operations with digital twins, as well as AWS SimSpace Weaver that enables the building of large-scale spatial simulations.
NVIDIA continues to have a wide range of products and services within the technology sector. The company remains one of the world's leading graphics processing unit (GPU) developers and AI computing leaders and the metaverse's largest investors as it continues to pioneer developments in GPUs for consoles, laptops and PCs with a wide range of use cases.
The company's Omniverse platform also offers a wide range of tools and features to make it easy for users to create and customise their own virtual worlds and experiences. Its growing community of developers and creators are working to build and experiment with new ways to use the platform.
Google has already ventured into the virtual reality race, having created several VR and AR products such as Google Glass, Google Cardboard and the Daydream VR headset. The company has also developed ARCore, a platform for creating augmented reality applications on Android devices.
The company is continually focused on developing and enhancing immersive technologies that allow users to experience new and customisable virtual environments. Its latest metaverse project, Google Starline, aims to use a combination of computer vision, machine learning and spatial audio to create a shared immersive experience - although a release date has not yet been announced.
Apple started to dip its toe into the metaverse earlier this year (2023), with CEO Tim Cook sharing his excitement about the concept of overlapping virtual and physical worlds in the years ahead.
The Apple mixed-reality (MR) headset caused quite a stir, despite being unlikely to go on sale until later in 2023. Those within the tech world have argued that it could mark a significant uptick in the use of MR experiences, with more than half of consumers saying that Apple's association with augmented reality (AR) and MR could make them more interested in the technology.
Microsoft is one of the forefront companies developing the metaverse, especially when it comes to collaboration. The company has also partnered with Meta to deliver future immersive experiences for the future of both work and play.
One of Microsoft's offerings is also Microsoft Mesh, which is a platform developed by Microsoft that enables users to connect and collaborate in mixed reality across devices and locations. The platform allows users to create and experience shared virtual and augmented reality environments, enabling them to interact with each other and with digital content in a more natural and intuitive way.
Meta rebranded in 2021 to shift its focus more to the metaverse and now offers information and services on VR, AR and smart glasses, with creative ideas and practical applications being developed every day by all people. The company's ethos is that the metaverse will work to transform education and industries ranging from healthcare, mechanics and engineering, to name a few.
The platform also has a growing community of developers and creators who are building and experimenting with new ways to use its platforms. Meta Horizon Worlds in particular has a strong focus on user-generated content and encourages users to create and share their own experiences.

******
For more insights into the world of Technology - check out the latest edition of Technology Magazine and be sure to follow us on LinkedIn & Twitter.
Other magazines that may be of interest - AI Magazine | Cyber Magazine.
Please also check out our upcoming event - Cloud and 5G LIVE on October 11 and 12 2023.
******
BizClik is a global provider of B2B digital media platforms that cover Executive Communities for CEOs, CFOs, CMOs, Sustainability leaders, Procurement & Supply Chain leaders, Technology & AI leaders, Cyber leaders, FinTech & InsurTech leaders as well as covering industries such as Manufacturing, Mining, Energy, EV, Construction, Healthcare and Food.
BizClik – based in London, Dubai, and New York – offers services such as content creation, advertising & sponsorship solutions, webinars & events.