Top 10 companies advancing natural language processing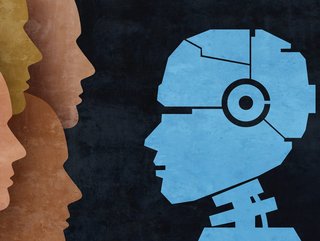 We look at the top 10 companies in the world of natural language processing
Technology Magazine looks at 10 of the top NLP companies that are making strides in the rapidly-changing world of AI
Used by large language models like GPT-4 or Google's LaMDA to understand and respond to human-generated text inputs in a conversational manner, Natural Language Processing (NLP) is an integral part of the powerful AI-powered tools which are transforming how the world views artificial intelligence.
From machine translation, summarisation, ticket classification and spell check, NLP helps machines process and understand the human language so that they can automatically perform repetitive tasks.
Technology Magazine looks at 10 of the top NLP companies that are making strides in the rapidly-changing world of AI.
10: SAS

For more than four decades SAS' innovative software and services have empowered organisations to transform complex data into valuable insights, enabling them to make informed decisions and drive success.
Its Visual Text Analytics suite allows users to uncover insights hidden in volumes of textual data, combining powerful NLP and linguistic rules. It provides a flexible environment that supports the entire analytics life cycle – from data preparation, to discovering analytic insights, to putting models into production to realise value.
SAS Text Analytics was among the 'Top 50 Analytics & AI Products' badge from G2 in 2023.
9: SoundHound
SoundHound has built solutions for a wide range of industries, optimised for specific use cases from automotive, to devices, restaurants, call centres and more.
Its independent voice AI platform connects people to brands through customised conversational experiences that voice-enable products, services, and apps while giving companies access to their valuable data and analytics for greater control and brand ownership of the customer experience.
Its proprietary voice technology delivers better speed, accuracy, and a more natural conversational experience in 25 of the world's most popular languages.
8: Baidu

Baidu Language and Knowledge, based on Baidu's immense data accumulation, is devoted to developing cutting-edge natural language processing and knowledge graph technologies. Natural Language Processing has open several core abilities and solutions, including more than 10 abilities such as sentiment analysis, address recognition, and customer comments analysis.
As reported by SiliconAngle, Baidu has claimed that its Ernie 3.5 chatbot already outperforms ChatGPT in comprehensive ability scores and exceeds GPT-4 in Chinese language capabilities.
"Just three months after the beta release of Ernie Bot, Baidu's large language model built on Ernie 3.0, Ernie 3.5 has achieved broad enhancements in efficacy, functionality and performance," said Chief Technology Officer Haifeng Wang.
7: DataBricks
With origins in academia and the open source community, Databricks was founded in 2013 by the original creators of Apache Spark, Delta Lake and MLflow. As the world's first and only lakehouse platform in the cloud, Databricks combines the best of data warehouses and data lakes to offer an open and unified platform for data and AI.
In June 2023 DataBricks announced it has entered into a definitive agreement to acquire MosaicML, a leading generative AI platform in a deal worth US$1.3bn. Together, Databricks and MosaicML will make generative AI accessible for every organisation, the companies said, enabling them to build, own and secure generative AI models with their own data.
6: Apple
The voice assistant that brought the technology to the public consciousness, Apple's Siri can make calls or send texts for users through voice commands. The technology can announce messages and offers proactive suggestions — like texting someone that you're running late for a meeting — so users can stay in touch effortlessly.
Using voice queries and a natural language user interface (UI) to function, Siri can make calls, send text messages, answer questions, and offer recommendations. It also delegates requests to several internet services and can adapt to users' language, searches, and preferences.

5: OpenAI
AI research and deployment company OpenAI has a mission to ensure that artificial general intelligence benefits all of humanity.
The release of OpenAI's GPT-3 large language model in 2020 was a major milestone in the field of NLP. Its successor, GPT-4, a large multimodal deep learning model that can accept both image and text inputs and provide text outputs, builds on these innovations.
According to OpenAI, GPT-4 exhibits human-level performance on various professional and academic benchmarks. It can be used for NLP tasks such as text classification, sentiment analysis, language translation, text generation, and question answering.
Amazon Web Services (AWS) is the world's most comprehensive and broadly adopted cloud, offering over 200 fully featured services from data centres globally.
Its Amazon Comprehend service uses machine learning to uncover valuable insights and connections in text. Examples of where the program can be used include index and search product reviews, legal briefs management and processing financial documents. It can classify, automate and search from entries that are not limited just to keywords. It is relatively new, with a recent announcement that AI platforms will be delivered to customers under an expanded collaboration with C3 AI, further enhancing digital transformation.
3: Google

Google Cloud's NLP platform enables users to derive insights from unstructured text using Google machine learning.
AutoML enables users to train their own high-quality machine learning custom models to classify, extract, and detect sentiment with minimum effort and ML expertise using Vertex AI for natural language, powered by AutoML. Users can use the AutoML UI to upload their training data and test custom models without a single line of code.
Meanwhile, Google Cloud's Natural Language API allows users to extract entities from text, perform sentiment and syntactic analysis, and classify text into categories.
2: IBM

IBM Watson helps organisations predict future outcomes, automate complex processes, and optimise employees' time.
Watson was created as a question answering (QA) computing system that IBM built to apply advanced NLP, information retrieval, knowledge representation, automated reasoning, and machine learning technologies to the field of open domain question answering.
Today, Watson's cloud-native Natural Language Understanding uses deep learning to extract meaning and metadata from unstructured text data, enabling users to extract categories, classification, entities, keywords, sentiment, emotion, relations and syntax from text.
1: Microsoft
In part through its multibillion-dollar investment in OpenAI, Microsoft is a major player in the world of NLP.
Microsoft Azure has been used to train breakthrough models from OpenAI, which are now deployed in Azure to power category-defining AI products like GitHub Copilot, DALL·E 2 and ChatGPT.
Meanwhile, Azure Cognitive Service for Language offers conversational language understanding to enable users to build a component to be used in an end-to-end conversational application. Through the program, users can make a conversational bot, a human assistant bot to help with customer engagement, as well as a command and control application which operates in a speech-to-text function and data can be extracted. It has a clear setup for business use and has clear parameters on how to use the AI.