Top 10 technology associations driving innovation globally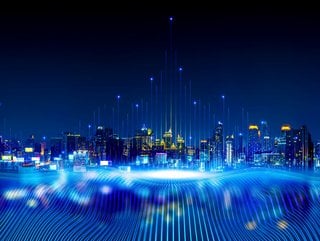 We look at 10 of the top technology associations playing a vital role in promoting collaboration, sustainability and professionalism
Technology Magazine looks at 10 of the associations advancing technology, promoting innovation, and addressing the challenges and opportunities
From cybersecurity to software development, cloud computing to AI, information technology (IT) associations are today playing a pivotal role in driving innovation, fostering collaboration, and advocating for industry advancement.
This week, Technology Magazine looks at 10 of the top IT associations which are helping drive progress in the world of technology.
10: Information Systems Security Association (ISSA)
ISSA is the community of choice for international cybersecurity professionals dedicated to advancing individual growth, managing technology risk and protecting critical information and infrastructure.
A not-for-profit, international organisation of information security professionals and practitioners, the association provides educational forums, publications, and peer interaction opportunities that enhance the knowledge, skill, and professional growth of its members.
9: Society for Information Management (SIM)

Since 1968, SIM has inspired the minds of the most prestigious IT leaders in the industry. Highly regarded as the premier network for IT leadership, SIM is a community of more than 5,000 thought leaders who share experiences and rich intellectual capital, and who explore future IT direction.
8: Institute for the Certification of Computing Professionals (ICCP)
With more than fifty years of certifying over 75,000 professionals, the Institute for Certification of Computing Professionals (ICCP) helps organisations and their employees address the demands of today's dynamic information environment.
The association moves beyond technology to include governance, business process, and ethics, developing a skilled and professional information workforce, from entry-level through to senior management.
7: ASIS International

Founded in 1955, ASIS International is the world's largest membership organisation for security management professionals.
Its members represent virtually every industry in the public and private sectors, and organisations of all sizes: from entry-level managers to CSOs to CEOs.
ASIS International offers a range of education programs, publications and events developed in consultation with leading industry experts.
6: Association for Women in Computing
The Association for Women in Computing (AWC) was founded in Washington, D.C. in 1978 and is one of the first professional organisations for women in computing. AWC is dedicated to promoting the advancement of women in the computing professions. Its members include many types of computer professionals, such as programmers, system analysts, operators, technical writers, Internet specialists, trainers and consultants.
The purpose of AWC is to provide opportunities for professional growth through networking and through programs on technical and career-oriented topics.
5: Information Technology Industry Council (ITI)
The Information Technology Industry Council (ITI) is the premier global advocate for technology, representing the world's most innovative companies. Based in Washington, the association promotes public policies and industry standards that advance competition and innovation worldwide.
Today, ITI represents companies on the cutting edge of technology, and its mission is the same as that of our founders in 1916 -- to promote the global competitiveness of its member companies through tech-friendly public policy.
4: Cloud Security Alliance (CSA)
The Cloud Security Alliance (CSA) is the world's leading organisation dedicated to defining and raising awareness of best practices to help ensure a secure cloud computing environment.
CSA harnesses the subject matter expertise of industry practitioners, associations, governments, and its corporate and individual members to offer cloud security-specific research, education, certification, events and products. CSA's activities, knowledge and extensive network benefit the entire community impacted by cloud — from providers and customers, to governments, entrepreneurs and the assurance industry — and provide a forum through which diverse parties can work together to create and maintain a trusted cloud ecosystem.
3: IEEE Computer Society

Engaging computer engineers, scientists, academia, and industry professionals from all areas of computing, the IEEE Computer Society (CS) sets the standard for the education and engagement that fuels continued global technological advancement. Through conferences, publications, and programs, and by bringing together computer science and engineering leaders at every phase of their career for dialogue, debate, and collaboration, IEEE CS empowers, shapes, and guides the future of not only its members, but the greater industry as a whole.
2: Association for Computing Machinery (ACM)
​​​​​​​ACM brings together computing educators, researchers, and professionals to inspire dialogue, share resources, and address the field's challenges. As the world's largest computing society, ACM strengthens the profession's collective voice through strong leadership, promotion of the highest standards, and recognition of technical excellence. ACM supports the professional growth of its members by providing opportunities for life‐long learning, career development, and professional networking.
Founded at the dawn of the computer age, ACM's reach extends to every part of the globe, with more than half of its more than 100,000 members residing outside the U.S. Its growing membership has led to Councils in Europe, India, and China, fostering networking opportunities that strengthen ties within and across countries and technical communities.
1: CompTIA

The Computing Technology Industry Association, more commonly known as CompTIA, is a leading voice and advocate for the US$5tn global information technology ecosystem; and the estimated 75 million industry and tech professionals who design, implement, manage and safeguard the technology that powers the world's economy.
Through education, training, certifications, philanthropy and market research, CompTIA promotes industry growth; the development of a highly-skilled workforce and a commitment to creating an environment where innovation happens and the opportunities and benefits made possible through technology are available to all.
CompTIA has awarded more than 2.5 million certifications in areas such as cybersecurity, networking, cloud computing and technical support.
The organisation also maintains a robust partner program around the world with thousands of academic institutions, not-for-profits and other organisations.