5 minutes with Eric Tyree from Blue Prism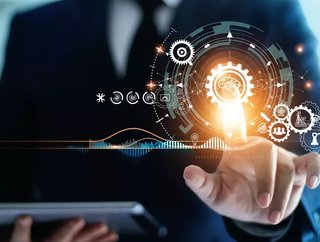 Eric Tyree, Head of AI and Research at Blue Prism, spoke to AI Magazine about the company, his role and the significance of RPA
Global leaders in robot process automation and intelligent automation, Blue Prism, create value with new ways of working within a business. The company unlocks efficiencies and returns millions of hours of work back into its customers' businesses.
To learn more about the company, we spoke to Eric Tyree, Head of AI and Research.
Can you tell me about your company?
Blue Prism is a global leader in intelligent automation with over 2,000 users in over 170 countries and 70 industry verticals, 30% of which includes companies in the Forbes Global 2,000. We create value with new ways of working by unlocking efficiencies and returning millions of hours of work back into their businesses. Our AI-powered digital robots offer highly scalable intelligent automation that is secure, smart, accessible to all, enabling a digital-first, people enriched workforce that frees up humans to re-imagine work.
By implementing Blue Prism's enterprise-grade digital workforce, organisations have been able to accelerate operational efficiency and agility by making it easy for people to automate end-to-end processes that deliver key strategic business objectives. By augmenting their human counterparts' workloads, Blue Prism's digital robots enable organisations, and their employees, to focus on achieving their ultimate business goals.
What is your role and responsibilities at the company?
As head of AI and research at Blue Prism, alongside strategic analysis, product development and thought leadership, my primary responsibility is to oversee a team of AI specialists, engineers and researchers who are tasked with pushing the boundaries of cutting-edge AI in the intelligent automation space. I also oversee the assessment and promotion of our AI partners and advise partners and clients on how best to use AI in their digital workforce programs.​ I see my role as helping companies innovate both technologically and commercially, as the two naturally go hand in hand.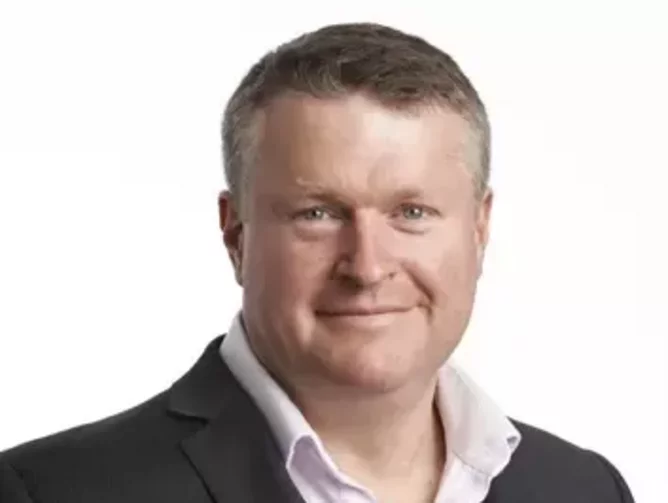 How does Blue Prism utilise AI to support its customers?
By utilising AI, Blue Prism's focuses are to make automations faster to program and execute, increase the scope over which intelligent automation can be done, and ease the path towards being able to orchestrate digital robots as they expand across the enterprise.
The scope and complexity of automation use cases are not only growing rapidly thanks to the advancement in AI but, more importantly, is supporting our customers in becoming increasingly strategic. You'd expect digital workers to automate any repeatable and predictable process, but there are many examples from our customers where they have facilitated large scale digital transformation using the latest AI-infused intelligent automation technology.
For example, in banking, businesses can utilise AI-powered digital workers within trade finance operations to gain a major competitive edge. They can equip digital workers with computer vision and machine learning capabilities to automate the classification and processing of complex trade finance documents. Here, we've seen gains of an astonishing 94% reduction in processing time creating huge competitive advantages for these clients. 
In HR and finance shared services, we are seeing AI-infused digital workforces optimise operational performance. In some instances, it has enabled a shift from an 8-hour day to a 24-hour day — with no additional headcount, while seeing an 800% increase in work completed. Existing staff are liberated to focus on delivering higher-value work while having the capacity to enhance customer experience too. 
For one of our customers, 20% of its workforce is digital. As AI has made it easier to orchestrate automation, employees have fully integrated their digital colleagues and it is considered a part of everyday life to have one on the team. Since deploying their digital workforce, the number of hours returned to the business has doubled every year.  
With the integration of AI and additional capabilities such as Natural Language Processing, Machine Learning and Computer Vision and other technologies, other benefits that we've seen don't just involve millions of multi-currency and time savings, but improved business performance and enhanced customer experience – all delivering more strategic value-generating roles to fulfil ever greater demand. 
How significant do you think robotic process automation (RPA) will be to the future of business success?
Intelligent automation is a strategic technology and business success will be greatly affected by an organisation's willingness to embrace technologies such as this. The forward-thinking organisations that take advantage of AI's capabilities will experience increased operational agility, efficiency and productivity, enabling them to redistribute and upscale human and financial resources – while effortlessly satisfying customers' ever-changing needs - in weeks, rather than years.
As we strive to innovate and progress this technology, we'll see much higher volumes of automations being delivered much faster, at a massive enterprise-scale, giving way to even more business advantage. The technology won't deliver this change independently, to enable business success on an enterprise-scale requires company-wide buy-in and the intelligent orchestration of human and digital workers in a hybrid context, to ensure that all are operating at peak efficiency as part of a synergised workforce. 
RPA is now a major platform for AI. In fact, you can think of intelligent automation as being the merger of the two. With intelligent automation, the digital workforce is shifting from being primarily a cost reduction exercise to a strategic asset in order to change and optimise the way that organisations run their entire operations. And with this shift, the benefits become greater – increased productivity, growth with reduced scaling costs, greater customer centricity, more robust regulatory compliance, a large-scale shift of human capital towards revenue-generating activity and away from non-revenue generating activity, more fulfilling work for staff, and more agility and scalability of resource across the entire organisation.  
What can we expect from Blue Prism and its use of AI-enabled technology in the future?
Blue Prism will be right at the forefront of the intelligent automation space by continuing to innovate at great speed, utilising the latest AI advancements and working closely with best-in-breed partner technologies to deliver maximum value for our customers. With a sharp focus on integrating AI into our technology and an exciting roadmap ahead of us, we're looking forward to working with our customers to deliver sustainable growth, better customer service and competitive advantage, achieved by helping them to work much faster, smarter and more efficiently while creating more opportunities and roles for human workers in the longer term.