Next level AI: Introducing Amelia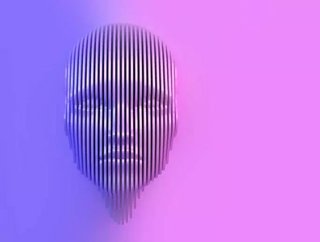 We take a look at Amelia, the one of a kind customer service bot, revolutionising the customer experience through artificial intelligence. Who is Ameli...
We take a look at Amelia, the one of a kind customer service bot, revolutionising the customer experience through artificial intelligence.
Who is Amelia?
Amelia is a groundbreaking avatar, she delivers the best elements of human interaction, such as conversation, expression, emotion and understanding. Many companies are already utilising Amelia. For example, a global telecommunications provider has Amelia working as an IT operations expert and in a major smartphone retailer, she is working as a customer service agent, improving sales conversion rates from 0.2% to 4%. 
Amelia, the most human AI, is the result of decades of research in discrete mathematics, cognitive neuroscience, automatic systems and embedded language models. She delivers unparalleled capabilities through her unique programming and algorithms, Amelia is not an ordinary chatbot, the revolutionary technology means that she is one of a kind. 
The science behind Amelia
Her brain uses episodic memory, process memory and intent recognition to respond to complex queries and provide seamless customer support. 
Semantic memory: Amelia stores facts, concepts and the associations between them in her semantic memory. From standard operating procedures to policy documents, she can be trained to apply them to any conversation. Concepts and ideas in the human brain are semantically linked, so that thinking about or firing one set of neurons in your head primes other related ones, making them more likely to fire in the future. This allows localized querying in the human brain as opposed to typical search based algorithms which traverse the entire data set before trying to compute an answer. Amelia can be trained to emulate that capability in order to retrieve information across a wider and more complex set of knowledge.

Episodic memory: She remembers every interaction she has and can use that information to deliver faster and more informed results. In humans, semantic memory activates the frontal and temporal cortexes, while episodic memory activity is mostly concentrated in the hippocampus. Similarly, episodic memory of Amelia gives her cognition of various experiences and events in time in a sequenced autobiographical form. Her semantic memory gives her a structured record of facts, meanings, concepts and knowledge about the client world. The combination of the two allows Amelia to hold a wholly natural conversation that is not restricted to following set flows.

Process memory: Amelia can dynamically navigate business process flows without having to follow a step-by-step process to achieve the desired outcome. This allows her to jump from one process to another if a conversation requires her to do so. Amelia also learns on the job by observing interactions between her human coworkers and customers and independently builds her own process map of what is happening. She then stores and applies that knowledge to determine how to resolve similar situations on her own. This ability to observe, understand and automatically apply this knowledge combined with the speed at which she learns allows her to quickly become an expert in any field in which she works.

Affective memory: Amelia uses the state of the art Affective Computing and Sentiment Analysis techniques to computationally model a user's emotion, mood, and personality.
In an effort to ease the burden on hospitals, clinics, physician offices, and healthcare system call centres, you can interact with Amelia to better understand your risk of being infected with the COVID-19 coronavirus by answering a series of screening questions as recommended by the CDC. You also can access general information regarding COVID-19 during your session with Amelia. Access the COVID-19 assistant, here. 
"Amelia has the ability to make contextualized conversations in more than 40 languages. Amelia's episodic and semantic memory and analytical capabilities allow it to enrich user interactions with sentiments and make personalized decisions based on real-time data analytics. [Amelia] has the ability to connect conversations to data and processes in order to provide personalized recommendations and solve simple issues of customers at scale and tackle numerous roles."
Everest Group, AI in Global Services State of the Market Report, 2017