Robotaxis: the future of transport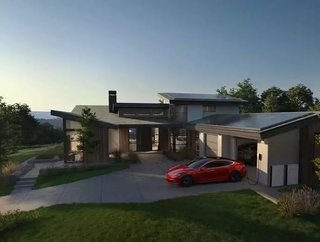 The world witnessed a revolution in the taxi industry with the advent of ride hailing apps such as Uber and Lyft. Existing firms have been forced to mod...
The world witnessed a revolution in the taxi industry with the advent of ride hailing apps such as Uber and Lyft. Existing firms have been forced to modernise their offerings – introducing apps, for instance – and make the process more transparent. Now, advanced artificial intelligence is giving rise to a new disruptive force in the industry: robotaxis.
The technology has inspired utopian visions of the end of private car ownership, with people instead being able to rely on a fully automated fleet of vehicles to take them to their intended destinations, on demand. Whether that eventually comes true is yet to be seen; what is certain, however, is that robotaxis are already undergoing limited public trials across the world, operated by the likes of NuTonomy in Singapore and Waymo in Phoenix, Arizona. It seems likely that China, however, will see the first commercial use of the technology, with Chinese tech giant Baidu targeting a launch in the city of Changsha by the end of the year. 
The race to evolve the technology has, at times, been bitter. Google sued Uber for allegedly stealing trade secrets related to driverless vehicles in 2017 and the engineer at the centre of the case, Anthony Levandowski, was charged with 33 counts of theft and attempted theft in August 2019. The holy grail driving the frenzied competition is the achievement of fully autonomous vehicles ranked level 5 on the Society of Automotive Engineers (SAE) Levels of Driving Automation Standard, meaning they are able to operate in all conditions without human interaction.
There are still a number of hurdles to overcome before a true robotaxi service is put into place, however. As first reported by The Information, of the 10,500 trips that Waymo underwent in July and August, 30% received a less than five-star rating from passengers. Of the trips the company provided to employees in Silicon Valley, that figure rose to 47%. There have also been a number of high profile fatal incidents involving Tesla's SAE Level 2 Autopilot system, as well as the 2018 death of Elaine Herzberg who was struck by a self-driving Uber test vehicle. Despite such tragedy, the advent of autonomous vehicles and robotaxis seems sure to have a hugely positive effect on reducing road deaths. In a 2018 presentation, Waymo CEO John Krafcik quoted statistics showing that human error was responsible for 94% of crashes in the US.
Waymo
Alphabet Inc-owned Waymo began life as Google's internal self-driving vehicle project. It has perhaps the greatest experience with real world conditions, saying on its website that, since 2009, its "fully self-driving technology" has clocked up 10mn miles on real-world roads.
The company's aforementioned Waymo One robotaxi trial in Phoenix, Arizona relies on users utilising Waymo's app. Recently, however, the company announced a partnership with ride-hailing company Lyft, making ten of its vehicles available outside of Waymo's own ecosystem.
DiDi
Chinese transportation company Didi Chuxing (DiDi) recently announced it is to allow customers in Shanghai to hail self-driving vehicles via an app.
Since its founding in 2012, the company has raised over $20bn, with investment from the likes of SoftBank, Toyota and Apple, who contributed $1bn in 2016. DiDi is best known for having bought out Uber's China business, and has previously announced a partnership with the Renault–Nissan–Mitsubishi Alliance to work on autonomous vehicles.
SEE ALSO: 
Shanghai's government has granted the company permission to test its autonomous fleet in the Jiading district of the city. 30 different autonomous vehicles will be deployed, all at level four on the SAE scale. The vehicles will still at times be piloted by humans, with the company citing the complexity of the Shanghai environment as a mitigating factor. As reported by Autoblog, the service is scheduled to launch within a 'couple' of months, expand to Beijing and Shenzhen by 2020, and launch outside the country by 2021.
"Working with our auto-industry partners, DiDi has the potential to become the first business to realize large-scale robo-taxi service in China," said Zhang Bo, CTO of DiDi and CEO of DiDi's autonomous driving company.
Tesla
The traditional conception of a robotaxi service is based on the business model of today, only with the driver taken out of the equation. Tesla, however, envisions a distributed network of personally owned vehicles sent out to perform taxi work when not in use by their owners. At the company's 2019 Autonomy day, the company's notoriously unpredictable CEO said he was "very confident" that it's autonomous ride sharing network would be ready by 2020.
The service has been long gestating, with Musk first floating the idea in 2016. One advantage the company possesses over rivals is an existing fleet of vehicles which can be given the new capabilities required through a software update. Musk was quoted by TechCrunch as saying: "From our standpoint, if you fast forward a year, maybe a year and three months, but next year for sure, we'll have over a million robotaxis on the road. The fleet wakes up with an over the air update; that's all it takes."
Tesla is planning to take around 25% of the revenue generated by the service, with the rest going to owners.