Startup spotlight: retro-futuristic AI tech at Hypergiant Industries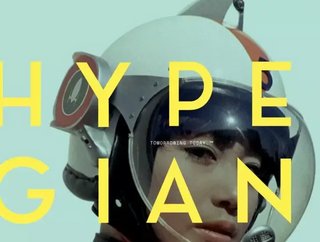 Imagine: search and rescue personnel sweeping a disaster area, scanning under rubble and through walls using infrared and thermal imaging heads up displ...
Imagine: search and rescue personnel sweeping a disaster area, scanning under rubble and through walls using infrared and thermal imaging heads up displays on their full-face helmets. Imagine a single 3'x3'x7' cube of blinking lights and algae that consumes an amount of CO2 equivalent to a small forest. Imagine an executive opening her briefcase to begin a funding pitch to reveal a gently spinning hologram of the human brain. Sounds like the future, right? 
All three of these innovations - the Iron Man helmet, the CO2 scrubbing cube and the holographic briefcase - are the creations of Texas-based technology startup Hypergiant Industries. Founded last year by serial startup CEO and EY Entrepreneur of the Year award winner Ben Lamm, Hypergiant is a relentlessly future-focused company dedicated to using AI to drive innovations that propel humanity towards a high-tech future. 
"Where is the techtopia we were promised?" - Hypergiant 
Eos Bioreactor - Carbon sequestration in a box 
This week, Hypergiant announced the launch of its latest prototype: the Eos Bioreactor. According to a 2018 report put out by the Intergovernmental Panel on Climate Change (IPCC) limiting global warming to 1.5 degrees Celsius compared to 2 degrees Celsius could go hand in hand with ensuring a more sustainable and equitable society. Global net human-caused emissions of carbon dioxide (CO2) would need to fall by about 45 percent from 2010 levels by 2030, reaching 'net zero' around 2050. 
In order to reach this goal, Hypergiant is harnessing the abilities of algae to capture and sequester carbon dioxide from the atmosphere in its 3'x3'x7' cubes, which monitor and maintain an algae population that turns the CO2 into biomass for use in the creation of fuel, oils, nutrient-rich high-protein food sources, fertilizers, plastics, cosmetics, and more. 
"Our goal at Hypergiant Industries is to use the world's best technologies to solve the world's biggest problems. Excess carbon in our atmosphere is driving a number of massive catastrophes for our planet and pushing us to get off planet and colonize space," said Lamm. "I want humanity to colonize space because I want to explore the cosmos to better understand our place within it. I don't want us to colonize space because we are running away from our home planet. This device is one of our first efforts focused on fixing the planet we are on. We hope to inspire and collaborate with others on a similar mission." 
SEE ALSO: 
Project Orion - Put your space face next to mine 
With potential use cases in Earth's most hostile environments and in the vacuum of space, Hypergiant's new AR-powered helmet comes equipped with night vision, infrared, thermal imaging, biometric readouts and more. 
The helmet has a 200 degree field of vision and collects information from mounted sensors and networked data sources.
"In times of stress and when lives are on the line, more data is not helpful. What is most helpful is decision-quality integrated information presented at the right place, at the right time. The results could mean more lives saved and mission accomplished!" Lance Lord, a retired four star general and Hypergiant Industries advisory board member, said in a news release. "Hypergiant Industries' system will match integrated situational information to a decision-maker's cognitive framework needs. This type of leading-edge technology is what we need to continue to push safety and innovation boundaries." 
Holobook - Bringing pitches to life 
In the same way that cave paintings gave way to the works of Michaelangelo, and radio gave way to ultra 8K high definition video, so too will the PowerPoint and the Keynote pitch deck give way to bedazzling holographic presentations, or so believes Hypergiant. The company's ambitious marketing showpiece uses spinning LEDs to create a 3-D hologram that fits inside a briefcase, reflecting the company's "retro-science fiction" aesthetic through oscilloscope instrumentation and analogue meters. 
"Hypergiant Industries' vision is to be the guiding light that solves Humanity's most challenging problems - whether on Earth or in the cosmos - through the creation of emerging AI technologies" - Hypergiant Industries.