Vodafone join forces with Google to launch AI Booster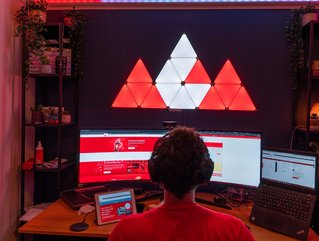 AI Booster is a new AI/ML platform designed to bring scalability, efficiency and cost reductions for the business, their customers and partners
Led by the Global Big Data & AI organisation under Vodafone Commercial, the "AI Booster" platform will use the latest Google technology to enable the next generation of AI use cases, such as optimising customer experiences, customer loyalty, and product recommendations
The platform is yet another landmark step for the partnership between Google Cloud and Vodafone, which has resulted in reduced data costs and quality and widespread efficiencies for one of the largest telecommunications companies in the world.
On the announcement, which helps Vodafone's data scientists and developers reduce time from proof of concept to production from 5 months to approximately 4 weeks, Cornelia Schaurecker, Global Group Director for Big Data & AI at Vodafone, said: "To maximise business value at pace and scale, our vision was to enable fast creation and horizontal / vertical scaling of use cases in an automated, standardised manner. To do this, 18 months ago we set out to build a next-generation AI / ML platform based on new Google technology, some of which hadn't even been announced yet."
Built entirely on Google Cloud, specifically using Vertex AI, AI Booster is a fully managed cloud-native platform that integrates seamlessly with Vodafone's Neuron platform, a data ocean built on Google Cloud.
A faster, more scalable ML platform built on Google Cloud
With the AI Booster, users simply complete an online form, and then, within minutes, receive a fully functional AI environment with all the right guardrails, controls, and approvals.
Not long ago it could take months to move a model from a proof of concept (PoC) to launching live in production. By focusing on ML operations (MLOps), the entire ML journey is now more cost-effective, faster, flexible, and secure. PoC-to-production is expected to have an 80% reduction.
With faster, more scalable solutions to business challenges like improving customer loyalty and enhancing customer experience, the AI Booster is expected to keep Vodafone at the forefront of AI and data science.
"As a technology platform, we're incredibly proud of building a cutting-edge MLOps platform based on best-in-class Google Cloud architecture with in-built automation, scalability and security. The result is we're delivering more value from data science, while embedding reliability engineering principles throughout," comments Ashish Vijayvargia, Analytics Product Lead at Vodafone.