Big data market be worth $400bn by 2030, driven by AI and ML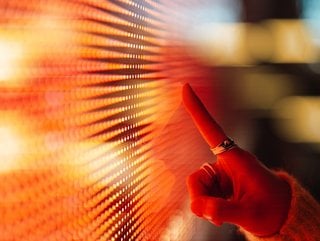 The big data market is expected to reach US$399.3bn
The big data world is undergoing a paradigm shift driven by the integration of advanced technologies such as machine learning, AI, and data analytics
The global big data market is projected to be worth almost US$400bn by 2030, according to a new report.
We live in an ever-increasingly data-dominated world. According to Accenture, the world produces five exabytes of data each day. By 2025, this is set to rise to a rate of 463 exabytes per day.
Big data describes the large volume of data in a structured and unstructured manner. Large and highly complex, big data sets tend to be generated from new data sources and can be used to address business problems many businesses wouldn't have been able to tackle before.
According to the report published by Verified Market Research, which suggests the market will grow at a CAGR of 13.9% from 2023 to 2030, the market was valued at US$160.3bn in 2022 and is expected to reach US$399.3bn by the end of the forecast period.
Big data market growth driven by AI, machine learning and data analytics
According to Bernard Marr in an article with Technology Magazine, big data is a movement that has the power and the potential to completely transform every aspect of business and society.
Today, the domain of big data technology is undergoing a paradigm shift driven by the integration of advanced technologies such as machine learning, AI, and data analytics. These technologies, the report says, are empowering organisations to visualise complex data and derive actionable insights, leading to more precise strategic initiatives and management decisions. The incorporation of these technologies enhances the visualisation capabilities of big data, making intricate data more accessible through compelling visual representations. Machine learning tools, meanwhile, combined with data analytics, enable businesses to analyse structured and unstructured data, resulting in targeted customer interactions.
Key players in the world of big data
Helping to move businesses forward, big data is very valuable, but it can be a lot for traditional software to handle. As a result, many companies have turned to software providers to help them make sense of the new and complex datasets their business operations generate.
In response to this, a number of companies have emerged over the years to provide solutions for organising huge datasets and understanding the relevant information within them.
According to the report, prominent players including Microsoft, IBM, Oracle, SAP, Amazon Web Services, SAS, Hewlett Packard Enterprise, Dell Technologies, Teradata, and Splunk are defining the competitive landscape, continuously advancing big data solutions with analytics capabilities to elevate the consumer experience.
"Their innovative strategies and development initiatives are reshaping the market, positioning them at the forefront of technological advancement," the report says.
"In the evolving landscape of big data technology, market share and ranking analysis play a pivotal role in understanding industry dynamics. The aforementioned key players have established their market dominance through innovative product offerings, strategic partnerships, and a deep understanding of customer needs. Their commitment to driving technological innovation sets the stage for enhanced market positioning and leadership."
In future, the trajectory of the big data market is set to soar higher, driven by the convergence of transformative technologies and the continuous development of advanced solutions by key players. "As the industry undergoes rapid transformation, businesses and consumers alike can expect heightened decision-making capabilities, improved operational efficiency, and an enriched overall experience," the report says.
******
For more insights into the world of Technology - check out the latest edition of Technology Magazine and be sure to follow us on LinkedIn & Twitter.
Other magazines that may be of interest - AI Magazine | Cyber Magazine.
Please also check out our upcoming event - Cloud and 5G LIVE on October 11 and 12 2023.
******
BizClik is a global provider of B2B digital media platforms that cover Executive Communities for CEOs, CFOs, CMOs, Sustainability leaders, Procurement & Supply Chain leaders, Technology & AI leaders, Cyber leaders, FinTech & InsurTech leaders as well as covering industries such as Manufacturing, Mining, Energy, EV, Construction, Healthcare and Food.
BizClik – based in London, Dubai, and New York – offers services such as content creation, advertising & sponsorship solutions, webinars & events.