Top 10 companies in the world of big data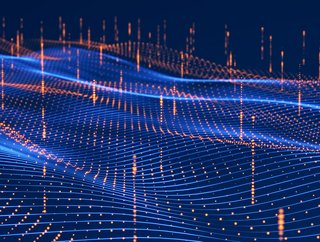 We look at the top 10 companies in the world of big data
With many businesses harnessing the power of big data, we take a look at the top companies helping customers generate insights from their complex datasets
Big data describes the large volume of data in a structured and unstructured manner. Large and highly complex, big data sets tend to be generated from new data sources and can be used to address business problems many businesses wouldn't have been able to tackle before.
Helping to move businesses forward, big data is very valuable, but, it is a lot for traditional software to handle and many companies have turned to software providers to help them make sense of the new and complex datasets their business operations generate.
In response to this, a number of companies have emerged over the years to provide solutions for organising huge datasets and understanding the relevant information within them. Here, Technology Magazine looks at 10 of the top companies in the big data space.
10: Informatica
Collecting data from any source, Informatica's intelligent data platform transforms data into safe and accessible datasets. Its modular platform gives companies the flexibility to scale, adding management products as data grows. Its Intelligent Data Management Cloud platform is the industry's first and most comprehensive AI-powered data management platform that boosts revenue, increases agility and drives efficiency for its customers.
Customers in more than 100 countries and 85 of the Fortune 100 rely on Informatica to drive data-led digital transformation.

9: Snowflake
Snowflake is a cloud-native company offering a cloud-based data platform that features a cloud data lake and a data warehouse as a service. Leveraging the best of big data and cloud technology, Snowflake enables users to mine vast quantities of data using the cloud, its Data Exchange helps companies share data in a secure environment. The company runs on Microsoft Azure, AWS and Google Cloud.
Snowflake's platform is the engine that powers and provides access to the Data Cloud, creating a solution for data warehousing, data lakes, data engineering, data science, data application development, and data sharing.

8: Alteryx
Bringing big data analytics processing to a wide variety of popular databases, including Amazon Redshift, SAP HANA and Oracle, Alteryx performs analytics within the database. Offering a no-code platform, Alteryx's clients can select, filter, create formulas, and build summaries where the data lies. Queries can be made from anything from a history of sales transactions to social media activity. Ultimately, Alteryx wants to empower customers to democratise their data, automate analytic processes and cultivate a data-savvy workforce.
7: Cloudera
Cloudera, a hybrid cloud data company, supplies a cloud platform for analytics and machine learning built by people from leading companies like Google, Yahoo!, Facebook and Oracle. The technology gives companies a comprehensive view of its data in one place, providing clearer insights and better protection. Cloudera's data services are modular practitioner-focused analytic capabilities, providing a consistent experience in any cloud. They can be standalone offerings or integrated into solutions that deliver a seamless data lifecycle experience.
6: Teradata
Software and data company, Teradata provides solutions to help with analytical challenges and queries. The platform provides analytics at scale, simplifying user experience. Its big data solutions help customers improve customer experience, asset optimisation and product innovation through data analytics. Based on sector-specific knowledge, integration maps, and experience, Teradata solutions are tailored for the unique needs, issues, and opportunities of industries and customised for individual companies. Teradata is used by major brands like Verizon, P&G, Columbia Sportswear, American Red Cross and Warner Brothers.
5: Hewlett Packard Enterprise

American multinational enterprise IT firm Hewlett Packard Enterprise (HPE) was founded in 2015 out of Hewlett-Packard.
Focusing on business, the organisation works in areas such as servers, storage, networking, consulting and financial services, and provides advanced analytics solutions that turn your big data into vital insights to transform your business from edge to cloud.
4: IBM
Available in data centres worldwide, with multizone regions in North and South America, Europe, Asia, and Australia, IBM's Cloud platform offers the most open and secure public cloud for business with a next-generation hybrid cloud platform, advanced data and AI capabilities, and deep enterprise expertise across 20 industries.
IBM provides a one-stop including support, IBM ecosystem, and open-source tooling.
3: Microsoft
Originally announced in 2008, Microsoft's Azure platform was officially released in 2010 and offers a range of cloud services, such as compute, analytics, storage and networking.
The Azure platform, formed of more than 200 products and cloud services, helps businesses manage challenges and meet their organisational targets. It provides tools that support all industries, as well as being compatible with open-source technologies.
2: Google Cloud
Google Cloud Platform, offered by Google, provides a series of modular cloud services including computing, data storage, data analytics and machine learning.
BigQuery is a serverless and cost-effective enterprise data warehouse that works across clouds and scales with your data. Its BigQuery machine learning (ML) platform enables data scientists and data analysts to build and operationalize ML models on planet-scale structured, semi-structured, and now unstructured data directly inside BigQuery, using simple SQL—in a fraction of the time. Export BigQuery ML models for online prediction into Vertex AI or your own serving layer.
1: AWS
A subsidiary of Amazon, Amazon Web Services (AWS) provides on-demand cloud computing platforms and APIs to individuals, companies, and governments, on a metered, pay-as-you-go basis.
Officially launched in 2002, AWS today offers more than 175 fully featured services from data centres worldwide. The organisation serves hundreds of thousands of customers across 190 different countries globally.
AWS provides the broadest selection of analytics services that fit all your data analytics needs and enables organizations of all sizes and industries to reinvent their business with data. From data movement, data storage, data lakes, big data analytics, log analytics, streaming analytics, business intelligence, and machine learning (ML) to anything in between, AWS offers purpose-built services that provide the best price-performance, scalability , and lowest cost.