CIOs prioritising cloud investment, despite macro headwinds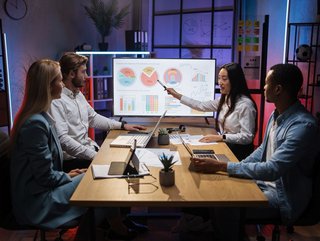 The report found major businesses are prioritising long-term investment in the cloud to power innovations such as AI and drive new business models
Research by TCS has found business leaders are doubling down on cloud as a long-term catalyst for innovation, AI-powered transformation and sustainability
Moving to the cloud remains a long-term priority for major corporations, research has found, despite ongoing economic challenges globally.
Tata Consultancy Services' (TCS) survey, 'Connected Future: How Cloud Drives Business Innovation', reveals that cloud remains a long-term investment priority for 59% of major corporations.
Last year a report by Research and Markets found the global cloud computing market is expected to reach US$1,554.94bn by 2030, registering a compound annual growth rate (CAGR) of 15.7%.
TCS' global survey of 972 senior executives reveals that innovation is a major driver of cloud investment, with 59% of global executives reporting that cloud is crucial as a catalyst for innovation for their organisation's future.
This appears particularly true for AI, with 74% respondents in the UK & Ireland saying they have invested in AI and machine learning capabilities over the past two years, while 78% plan to do so over the coming 12 to 24 months.
"Despite the challenging economic climate, a majority of businesses in the UK and Ireland are prioritising long-term investment in the cloud to power innovations such as AI and drive new business models," Venu Gudimetla, Head - Cloud Business UK&I, TCS said. "Interestingly, the UK and Ireland are already making progress when it comes to industry-specific cloud deployments and achieving their sustainability goals. We expect to see an acceleration of innovation, as more businesses start to leverage cloud technologies for long-term growth and profitability."
Cloud continues to drive business growth and innovation
Over half of the respondents from the UK and Ireland (56%) ranked 'new ways of working to improve employee engagement and productivity as their most desired outcome for cloud-enabled innovation.
In addition, the study also finds a clear majority of respondents (75%) in the UK and Ireland are using cloud technologies to achieve their sustainability goals, this is higher than the global average of 67%.
"A desire for greater efficiency, resilience, and flexibility drove early cloud adoption, and these remain critical factors," comments Krishnan Ramanujam, President, Enterprise Growth Group, TCS. "Businesses now more fully understand how cloud drives business growth and innovation for the long-term, and for most, the journey is only just getting started."
"Cloud is a frequent source of short-term ROI anxieties, but growth and transformation is a long game. Reconciling these two realities is a challenge and a necessity, but fully achievable with the right strategy and planning. This is critical because cloud is now the unifying digital fabric of every enterprise, fuelling powerful technologies—from generative AI to edge and quantum computing—and is ushering the next wave of innovations now and into the future."