Executive Q&A with Gee Rittenhouse, CEO of Skyhigh Security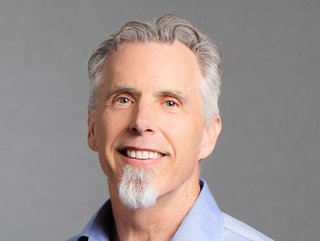 McAfee's Security Service Edge (SSE) business, renamed Skyhigh Security, appointed the former Cisco leader in January 2022. He joins us for a chat
Formerly McAfee Enterprise and now renamed as Skyhigh Security, the company is owned by private equity firm Symphony Technology Group (STG) and was formed by joining STG's USD$4bn purchase of McAfee Enterprise in July with its USD$1.2bn acquisition of FireEye in October 2021.
Current CEO Gee Rittenhouse was previously at Cisco in a security leadership role from 2013 to 2019.
Speaking to CRN.com, Rittenhouse said "While we leverage the heritage of Skyhigh Networks, we've expanded well beyond that original company. And so we've taken the broader name of Skyhigh Security, which leverages and acknowledges our heritage but also recognises the massive amount of innovation that the team has delivered since those earlier days."
Gartner named Skyhigh Security as one of three leading vendors in SSE alongside Netskope and Zscaler.
Rittenshouse sat down with Technology Magazine to reveal his story.

Will businesses continue to transition the majority of their workload to the cloud after the pandemic?
The pandemic and subsequent working from home orders meant that many businesses had to speed up their adoption of cloud technologies. Employees were no longer working on site within secure networks, resulting in organisations having to figure out a way to allow staff to work remotely in a safe environment. Although this process happened quickly, cloud adoption was not directly caused by our changing working habits during the pandemic. It was a trend we were already seeing, but the events of 2020 accelerated both the speed and scale of deployment.
What we are beginning to see now, is that as more businesses adopt cloud technologies and rely on cloud services, organisations are achieving economies of scale. The more you invest and use cloud applications across a business, the more you get for your money. By 2025, its predicted that 95% of workloads will be deployed in the cloud, up from just 30% in 2021.
Businesses that have workloads on premise and are starting to migrate to the cloud are beginning to see the benefits. However, organisations must not overlook the importance of data security during this transition. Data is one of the most valuable tools for businesses, therefore, organisations must also invest in a security system which can protect their data however it may be stored, used, or moved.
What types of businesses and industries are coming to rely on the cloud the most?
There are two types of businesses that tend to rely on cloud services. The first is established businesses that have many custom applications that need to migrate to the cloud or into SaaS applications. This adoption of technology is part of ongoing digital transformation journeys. The organisations that rely heavily on custom applications are finding it more difficult to transition to the cloud, given the lengthy process.
The second category of businesses we are seeing become more reliant on the cloud are those in the start-up space. Organisations that are born, live and work in the cloud, that have never had to work on premise and often have a remote workforce. Unlike more established businesses, these new organisations aren't attempting to undergo mass digital transformation journeys but are comfortable working within the cloud from the offset and will continue to do so.
Are these businesses seeing the benefits straight away when it comes to transitioning to the cloud?
For enterprise organisations with large amounts of data and applications on site, transitioning to the cloud is a long process. The day-to-day running of the business must continue while this digital transformation takes place. Therefore, while organisations are moving to the cloud, they are having to operate both on and off site for a period of time. This transition period means that although these businesses may not be able to reap the benefits of cloud adoption immediately, they can see why and how it will benefit them in the future.
Organisations are coming to recognise that updating their digital processes is now essential for long term profitability. Seeing these eventual benefits of simplified practices is what drives investment in cloud adoption.
Business leaders are also looking to other organisations to see how cloud adoption benefits their organisations. This creates a network effect – the more businesses that are using new platforms, the more they interact, and the more likely they are to go on and see the benefits themselves.
How are cyber criminals adapting their tactics to target the cloud
The biggest threat facing cloud security is people. We still click on dubious links and open up web pages we shouldn't. Cyber criminals are aware of this weakness and are becoming increasingly good at exploiting these vulnerable areas. These hackers are able to impersonate employees and establish trust with other individuals, resulting in security systems becoming breached.
The more businesses shift their workloads online, the more important cloud security becomes. As these digital processes become more interlocked, organisations are more vulnerable to threats. Meaning that if a hacker can gain access to one area of the online system, they can access it all. Organisations need a best-in-class, cloud-native solution that simplifies the implementation of cloud security to protect data regardless of where it lies to combat this.
In light of this increasing threat – what can businesses do to protect themselves from cyber criminals?
To combat these increasing threats, businesses need to invest in a comprehensive security platform that is able to secure both data access and data use via unified policies and data awareness. One way to do this is to employ a Zero Trust model, this allows for organisations to restrict access and control to networks and applications, without sacrificing the day-to-day user experience. As businesses continue to work outside of the perimeter in the cloud, security and IT teams are finding it increasingly difficult to identify who can be trusted within each network. Because of this, more businesses are adopting a Zero Trust approach within their security systems.