ICYMI, September 2022: Data poisoning and risky shadow IT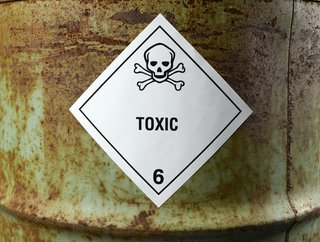 As we take a look at the technology events and developments of this year, here are some of Technology Magazine's most popular articles from September 2022
How are AI and ML shaping the future of healthcare?
With Artificial Intelligence (AI) and Machine Learning (ML), the healthcare industry is continuing to undergo a transformation. Valued at US$10.4bn last year, the global artificial intelligence (AI) in healthcare market is expected to continue to grow at a compound annual growth rate (CAGR) of 38.4% from 2022 to 2030. And with breakthroughs such as a report that AI could be used to identify conditions such as Parkinson's disease years before the appearance of physical symptoms, there appears to be a healthy future for the relationship between technology and medicine.
Read the full story here.
Keeping eyes on the road: the role of computer vision
Enabling computers and systems to derive meaningful information from digital images, videos and other visual inputs, computer vision is pretty much exactly what you think: a field of artificial intelligence (AI) that gives computers the ability to see, observe and understand. "Computer vision tries to understand from a physiological sense how our brains are able to perceive our visual world. One of the most popular and effective glues allowing us to connect these two fields are machine learning techniques, which encode the act of learning – and eventually understanding – computer algorithms," explains Appu Shaji, Mobius Labs CEO and Chief Scientist.
Read the full story here.
Data poisoning threatens to choke AI and machine learning
Artificial intelligence (AI) may be opening up new opportunities and markets for businesses of all sizes, but for a disparate group of hackers, this has provided the opportunity to deceive machine learning (ML) systems through a process called data poisoning. And these attacks are being carried out unnoticed every day, say experts, and this is not only losing potential income for businesses, but it is also infecting machine learning systems that go on to reinfect those ML models that rely on user input for ongoing training.
Read the full story here.
Web3-integrated loyalty program to redefine fan experience
Founded by Oracle Founder and CTO Larry Ellison and champion yachtsman Sir Russell Coutts, SailGP is a high-tech global racing series, with eight national teams competing on identical foiling catamarans capable of reaching speeds of up to 60 mph. Ever since its inaugural season in 2019, SailGP has taken advantage of a variety of Oracle Cloud Infrastructure (OCI) services at cloud regions geographically close to the events. Using cloud-based resources to transfer and analyse data in near-real time allows more of the technology support work to be accomplished remotely, reducing cost and complexity and lowering its carbon footprint, including flying fewer people and equipment to race destinations. The league also uses streaming data to make racing more exciting for fans.
Read the full story here.
The critical risks of shadow IT and technical debt
Today, IT infrastructures contain a growing number of user accounts and devices. The more employees an organisation has, the more identities and user accounts it has to manage. This complexity is heightened further, with employees using multiple devices or systems to access the organisation's network and assets. So, security teams have an overwhelming responsibility for constantly tracking and monitoring these elements.
Read the full story here.