Lifetime Achievement Award: Michael Dell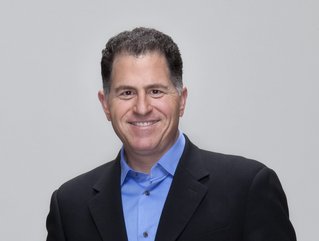 Michael Dell
Michael Dell: computer pioneer continues to transform tech
When Michael Dell pioneered Dell, he may not have imagined its global success. Now a top CEO and philanthropist, he continues to drive tech advancement
Thirty-nine years ago, in 1984, Michael Dell started a small startup business, Dell, situated in his freshmen dorm room at the University of Texas, with a budget of US$1000. Fast-forward nearly 40 years, and Dell himself is the CEO and Chairman of Dell Technologies, as well as one of the top leaders in technology, whilst remaining at the forefront of digital transformation.
Dell's dream was to make technology not only accessible, but to "enable human potential". In the present day, it is easy to say that his company has grown into just that, with Dell Technologies now one of the world's largest IT companies with a revenue of more than US$102bn. The company is celebrated for serving both small and large businesses and consumers alike, whilst continuing its commitment to ethics.
A deep commitment to progressive technologies in an evolving world
Dell started his business at age 19, selling computers out of his dorm room at university. His quick aptitude for computers and passion for what was then a hobby led him to gross US$80,000 by the end of his freshman year.
Michael's vision of how technology should be designed, manufactured and sold forever changed the IT industry. In 1992, aged 27, he became the youngest CEO of a company ranked in Fortune Magazine's list of the top 500 corporations.
According to Forbes, Michael Dell now has a net worth of more than US$50bn, making him one of the top 25 richest people on the planet (as of 2023).
In 2016, Dell Technologies was formed when Dell merged with the computer storage giant EMC, making the US$60bn merger the largest technology acquisition ever.
Today, Dell Technologies focuses on the sale of personal computers, network servers, data storage solutions, and software. It is a progressive technology company that prides itself on its ethics and reliability for its customers. In 2021, according to Fortune, the company was confirmed to be the largest shipper of PC monitors globally and the third-largest PC vendor by unit sales worldwide.
As digital technology continues to evolve, the company states that it is committed to sharing the latest resources on progressive technologies, like quantum computing, and continues to provide new use cases.
The company has also been commended as one of the World's Most Ethical Companies by the Ethisphere Institute. It has also been recognised by Fortune as a Most Admired Company and Best Place to Work, by Forbes as one of America's Best Employers For Women and by Newsweek as a Most Loved Workplace.

Dell Technologies: driving the change for all to be better protected
Dell is clear on his ethos that "fair and friendly competition is better." He is passionate about the power of technology being used in a positive way, which includes Dell Technologies helping to create better protections for internet platforms and data storage.
As reported by CSO, the company has recently expanded its security portfolio to include greater threat management tools and the introduction of a cloud-based secured component verification for Dell PCs.
The company has described data protection as "mission critical" as organisations become increasingly dependent on technology. Part of its data protection and backup solutions includes cyber-resilient multi-cloud data protection, which uses AI to create even greater protection for businesses.
Dell has recently spoken on how AI is reimagining businesses, as quoted by CRN: "The fastest-growing workloads in our ISG business are AI and machine learning intelligence-driven."
"It's unlocking the power of data and it's a wonderful thing for all of us to reimagine how our organisation and world will work as the cost of cognitive power goes to zero."
Not only does Michael Dell seek to better protect and develop online spaces, but, also, in plenty of other capacities worldwide. In 2023, it was noted that his charity, Michael and Susan Dell Foundation, has donated more than US$2.43bn to date, primarily to accelerate opportunities for children growing up in poverty in the US, India and South Africa.
Each year, the organisation creates opportunities for more than five million low-income students across the globe to attend high-quality schools with technology resources. In providing schools with the relevant resources, the organisation hopes to provide better pathways towards university, positive career prospects, and those in poverty.
Within the US, the foundation seeks to improve the health and wellness of more than two million people nationwide, collaborating with partners to help communities find local solutions.

Michael Dell's two books, 'Direct from Dell: Strategies That Revolutionized an Industry' (1999), and 'Play Nice But Win: A CEO's Journey from Founder to Leader' (2021) chart his journey to becoming a successful business leader, as well as lessons learned along the way. He is a clear trailblazer in the technological world.