Martech moves into a new era of data and analytics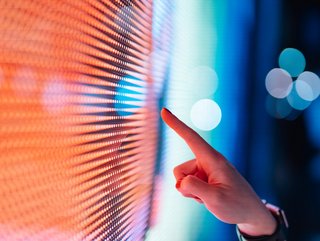 There's been a seismic shift in the martech space, with CMOs and senior stakeholders finally ready to stop chasing thousands of "shiny objects"
The world has welcomed a new era of marketing technology, according to a new report by Kearney. The martech stack had become an unworkable collection of "shiny objects", say analysts, with thousands of applications and datasets being added to the mix, often without ever being used.
Today, we're seeing a new emphasis on marketing and adtech personalisation, advanced analytics capabilities, and customer data security and compliance, say Kearney's Associate Partner Jason Wehner, Vice President Jarosław Podsiadło and Consultant Alex Wang, who compiled more than 40,000 martech-related articles published in the past three years.
While crunching the data, the team noticed a change appears to have taken place in 2021. "This is what we call the shift from the 'tech stack era' to a 'data and analytics era' focused on customer data and analytics," explain the authors. "This new era enables a higher level of marketing personalisation across many platforms and sources."
Kearney's findings indicate AI and voice solutions have been welcomed as new applications, but the new "data and analytics" era requires the ongoing evolution of marketing capabilities, including tackling legacy challenges. Today's martech stacks continue to be unnecessarily complex, the report found, and some organisations are running more than 60 applications alongside an unnecessary wealth of data sources and content and digital asset management platforms. This dizzying array of options has led organisations to move toward single "one-stop shop" platforms.
CMOs ignore half their tools and 40% of customer data is unused
Kearney also noted that 60% of CMOs consider their martech stack incomplete and incapable of supporting company growth plans. CMOs can place disproportionate emphasis on CRMs and analytical tools, while overlooking supporting applications including marketing automation, workflow and productivity, operations, and content management. Kearney found most organisations fail to utilise even 50% of their martech capabilities, and about 40% of customer data remains unused, they estimate.
"The continued need for high-quality creative and messaging cannot be ignored, given that creative quality remains the single most influential and differentiating factor in driving lift from marketing," say the authors.
CMOs and marketing ops leaders are focused on managing the growing volume of content management within applications, processes, and workflows. They are also turning to self-service tools that empower local and non-specialised content creators.
"Companies with multiple complex and fragmented stacks struggle with incomplete and underutilised systems and a lack of focus on crucial business objectives," say the Kearney analysts. "When your organisation recognises the case for change, you can realise higher marketing effectiveness and efficiency, improve capabilities, and enjoy a bigger return over cost."
Kearney's findings echo a recent report from Gartner which found CMOs are targeting data and analytics and marketing technology. Gartner also urged marketing heads to develop relationships with CIOs/CTOs and boardroom stakeholders.
"CMOs must educate C-suite executives and senior IT leaders about the benefits of this delivery approach, while also acknowledging a mature and effective democratised delivery program will not happen overnight," said Aparajita Mazumdar, Principal, Research in the Gartner Marketing practice.