SHI & Cisco: Accelerating digital transformation together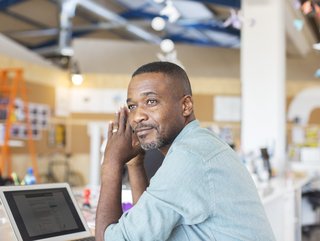 SHI & Cisco: Accelerating digital transformation together
Ian Young, Market VP of SHI Field Sales, explains how SHI is working alongside Cisco to help customers get maximum value out of their investments
With its global team of 6,000 employees, including around 1,000 technical resources, SHI specialises in helping customers take a smarter approach to their technology strategy. The result is more efficient and effective IT operations across the entire technology landscape.
Thanks to its concierge approach and in-house expertise, SHI has become a trusted partner of countless organisations, including the professional services giant Alvarez & Marsal – as Ian Young, Market VP of SHI Field Sales, explains.
"When I think about SHI, I think about the breadth and scale of our portfolio, services, and resources that we can provide," says Young. "We pride ourselves on being a trusted partner for our customers, and I know they feel that value when we engage with them."
"Working alongside Cisco, we are helping A&M tackle their critical business and technological challenges through a strategic approach driving favourable results."
Working together to accelerate digital transformation
As a Cisco Gold Partner, SHI's longstanding partnership with Cisco ensures exceptional customer support. Cisco has recognized SHI's exceptional performance, naming it the global commercial partner of 2021 and security partner of the year for the USA in 2022.
Such is the strength of the relationship between the firms. Close to 100 of SHI's 1,000 engineers are Cisco-dedicated, including subject matter experts, pre-sales engineers, solution architects, licensing experts and renewal specialists.
This enables SHI and Cisco to work together efficiently as they help companies accelerate their digital transformation journey.
According to Young, "SHI has a unique approach to digital transformation in collaboration with Cisco. SHI leverages Cisco's extensive range of cutting-edge products and services and aligns its engineers and resources to assist customers in achieving their desired outcomes."
"We educate our customers on the product and service roadmaps within the Cisco platform; we conduct assessments, fully design, architect and deploy solutions supporting Cisco products."
SHI has made significant investments in a CX (customer experience) team, ensuring customers get maximum value from their investment in the Cisco platform.
"Every Cisco customer that SHI on-boards has a dedicated customer success manager from the CX team, fully aligned to their account," Young continues.
"A&M is fully utilising the potential of Cisco's products and services while also benefiting from the exceptional customer experience provided by SHI. They know they're in capable hands with SHI and Cisco."
A trusted technology partner
SHI's reputation as a trusted technology partner is the result of its comprehensive portfolio of products and services, which are complemented by an exceptional team of engineers and subject matter experts who are dedicated to serving their customers.
"It's our mission to leverage the portfolio and scale of SHI as a US$14bn global solutions provider, and also to give our customers the resources, expertise and customer service of a local partner," Young says.
"We value being involved in strategic planning, technology roadmaps, and technology assessments. We aim to complement these efforts with solution design services so that our customers realise the return on their investments."
READ THE FULL DIGITAL REPORT HERE