Top 10 technology mergers and acquisitions deals in 2022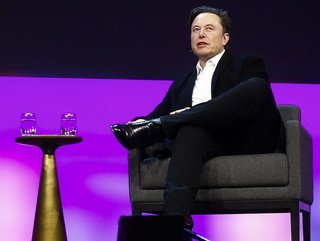 Technology Magazine takes a look at some of the biggest mergers and acquisitions of 2022, including Elon Musk's headline-grabbing US$44bn Twitter purchase
After soaring to an all-time peak in 2021, the global M&A market has hit the pause button, says McKinsey. Early 2022 saw the value of deals larger than US$25 million fall 24 per cent from a year earlier, on a 12 per cent drop in deal volume.
According to McKinsey's review of the global M&A market, deal makers in the Americas have been the most active traders, delivering almost half of worldwide deal value (48 per cent, versus 52 per cent for all of 2021). Europe, the Middle East, and Africa's share is up slightly (28 per cent, versus 26 per cent), as is Asia–Pacific's share (24 per cent, versus 22 per cent).
But the 2022 numbers match healthy, pre-pandemic levels and are notable in a time of great uncertainty, says McKinsey, who also noted that the heavy hitters of 2021 remain the dominant deal makers of 2022 - the technology, media, and telecommunications sector (TMT) has outperformed other industries, accounting for 30 per cent of total deal value.
Here we take a look at 10 of the biggest technology M&A deals of 2022.
10. Google's acquisition of Mandiant
Cy7bersecurity company Mandiant announced it had entered into an agreement to be acquired by Google in an all-cash transaction valued at approximately US$5.4 billion in March this year. In September, the two companies announced the acquisition had been completed and that Mandiant would join Google Cloud, but the Mandiant brand would be retained.
Google said the acquisition would help deliver an end-to-end security operations suite with even greater capabilities to support customers across their cloud and on-premise environments.
9. Vista Equity Partners' and Evergreen's acquisition of Citrix
Citrix Systems entered into an agreement which saw Vista Equity Partners and Evergreen Coast Capital Corporation acquire Citrix in an all-cash transaction valued at US$16.5 billion at the start of this year.
The union created one of the world's largest software providers, serving 400,000 customers, including 98 per cent of the Fortune 500, with 100 million users in 100 countries.
8. Microsoft's acquisition of Nuance
Microsoft completed its US$19.7 billion acquisition of conversational AI company Nuance Communications in March this year.
Nuance serves a range of industries including healthcare, financial services, retail and telecommunications, is to work on improving consumer, patient, clinician and employee experiences, which the companies hope will lead to productivity and financial performance improvements.
7. Adobe's acquisition of Figma
Adobe announced it was to acquire web-first collaborative design platform Figma for approximately US$20 billion in cash and stock in September this year.
The companies say their combined product portfolio will have a rare opportunity to "power the future of work by bringing together capabilities for brainstorming, sharing, creativity and collaboration and delivering these innovations to hundreds of millions of customers".
6. Orange's merger with Grupo MásMóvil
In March this year, Orange and MásMóvil announced their Spanish operations were to join in a 50-50 joint venture, co-controlled by the two companies with a combined enterprise valuation of €19.6 billion.
The joint venture combined the assets, capabilities and teams of the two companies in Spain, building on complementary business models and existing collaboration to serve millions of consumers, including close to 1.5 million TV subscribers.
5. AMD's acquisition of Xilinx
AMD completed its US$49 billion acquisition of Xilinx in February this year. The acquisition, originally announced in October, 2020, combined a portfolio of leadership computing, graphics and adaptive system-on-a-chip (SoC) products.
Xilinx offers industry-leading FPGAs, adaptive SoCs, AI engines and software expertise AMD hope will help them offer high-performance and adaptive computing solutions to meet the approximately $135 billion market opportunity they see across cloud, edge and intelligent devices.
4. Oracle's acquisition of Cerner
Oracle acquired Cerner through an all-cash tender offer of approximately US$28.3 billion in equity value in June this year. Cerner is a provider of digital information systems used in hospitals and health systems to deliver better healthcare to individual patients and communities.
"Working together, Cerner and Oracle have the capacity to transform healthcare delivery by providing medical professionals with better information—enabling them to make better treatment decisions resulting in better patient outcomes," said Larry Ellison, Chairman and Chief Technology Officer, Oracle, at the time.
3. Elon Musk's acquisition of Twitter
At the start of 2022, the world's richest man started buying shares in social media platform Twitter, emerging as the company's largest shareholder in April with a 9.1 per cent stake. This compelled him to make an unsolicited offer to buy the platform for US$44 billion.
It would be more than six months before the deal was finally completed, at which point Musk promptly fired the majority of the workforce and senior stakeholders. As 2022 draws to a close, industry observers are still confused as to Musk's strategy and aspirations for his new purchase.
2. Broadcom's acquisition of VMWare
Broadcom acquired all of the outstanding shares of VMware in a cash-and-stock transaction that valued VMware at approximately US$61 billion in May this year.
Following the acquisition, Broadcom Software Group rebranded to operate as VMware, incorporating Broadcom's existing infrastructure and security software solutions as part of an expanded VMware portfolio.
1. Microsoft's acquisition of Activision Blizzard
Microsoft acquired Activision Blizzard in an all-cash transaction valued at US$68.7 billion in January this year. The deal made Microsoft the world's third-largest gaming company by revenue, behind Tencent and Sony.
The acquisition included iconic franchises from the Activision, Blizzard and King studios including Warcraft, Diablo, Overwatch, Call of Duty and Candy Crush, in addition to global eSports activities through Major League Gaming. The company has studios around the world with nearly 10,000 employees.