IT leaders using AI solutions to win the war on talent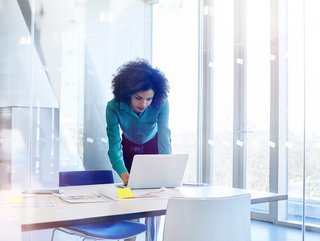 62% of global IT decision-makers view a shortage of personnel with IT skills as one of the main threats to their business
Alongside being one of the biggest challenges for data centres, the talent shortage is one of the most difficult to address. Could AI offer a solution?
According to research by digital infrastructure company Equinix, 62% of global IT decision-makers view a shortage of personnel with IT skills as one of the main threats to their business.
In fact, 44% of respondents expressed their concerns surrounding candidates with the wrong skill sets applying for jobs and the ongoing battle for retention of current talent.
The sector is expanding rapidly, but there is a clear indication that, unless things change, the current pace of growth is unsustainable.
And, as with countless other spheres in the industry, technology is set to prove critical to navigating this pressing problem. Specifically, new AI technologies are among the most widely-cited solutions to the current talent crisis. Pioneering talent specialists across the world are utilising AI to help clients achieve a more efficient, supportive and intuitive approach to both onboarding and talent retention.
It's an interesting concept, but not one without risk. And, as it stands, it's certainly not a foolproof solution. So, is AI technology realistically applicable in enhancing and augmenting talent within data centres?
Addressing one of the biggest threats to data centres - the talent crisis
Although AI is most commonly associated with threats to people's jobs, the technology is actually increasingly being used to bring – and, critically, retain – more talent in the field.
"Talent is one of the biggest struggles for data centres, whether that involves attracting new team members or retaining existing colleagues. People are the centre of any organisation and there's often a concern that AI will be used to replace people to drive change – this, however, isn't the case," explains Mick Lane, the Global Technology Solutions Manager at CBRE.
In fact, for many in the industry, the digital transformation of talent initiatives is a development long overdue. And the combination of the pandemic and the current talent shortage has put this delay under the global spotlight.
"The global COVID crisis has brought into sharp focus not only how necessary technological evolution really is (especially to the bottom line), but also just how many organisations have been resting on their laurels for too long when it comes to turning intent into action in this important area," asserts Alan Bourne, CEO and Founder of Sova.
But now, the scope for deploying AI in recruitment is advancing rapidly. Following its exceptional success in countless other spheres, the industry is eagerly anticipating its impact here.
"As AI continues to break through limitations and change the way we work, our minds naturally wonder how we can use AI to solve other issues within the data centre industry," Lane poses.
"With the right systems in place, businesses stand to make huge cost savings by automating laborious tasks such as CV reviews and interview administration, as well as assessment tasks – and even some stages of the interview process itself," Bourne adds.
Then, once new talent is successfully onboarded, AI can be used to help companies better support the individual throughout their entire time working there.
"The long-term benefits of this approach are multiple. Aside from the clear monetary benefits, AI also opens up the possibility for businesses to gain vital data and analytics to indicate long-term performance markers amongst its employees, tracking employee journeys from application to exit interview," Bourne explains.
"In terms of supporting talent, AI can be very effective as a tool supporting augmented reality training scenarios, providing efficient real-time operational analytics, and for attracting talent by demonstrating that a business is leveraging new and emerging technologies to provide employees with more interesting and future proof roles," Lane furthers.
The problems that first need to be overcome – using AI to foster greater DE&I
According to a recent Glassdoor survey, 76% of job seekers and employees say that a diverse workforce is an important factor when evaluating potential new companies and job offers.
Today, a DEI strategy is a critical component of any successful company. So, before AI can be used as the foundation of your onboarding process, it needs to be aligned to clear DEI targets. Historically, this is something that many companies have found challenging.
"Even companies with great intentions can struggle to measure the performance of their DEI initiatives. In part, this is due to a lack of clearly measurable and understandable data," explains Somen Mondal, General Manager of Talent Intelligence at Ceridian.
Although talent intelligence software is already aiding the hiring process, how can it be used to build diverse and representative teams?
For Mondal, the big question mark looming over AI's deployment in talent initiatives is that of transparency. With more transparent algorithms, and ongoing evaluations of these, AI can become an ethical and long-term solution.
"Traditionally, diversity and inclusion have been measured in terms of self-disclosed demographic data, and that's it. However, there are more meaningful ways data can be used to evaluate initiatives."
"The next frontline is how organisations can be fairer and more equitable in their talent decision-making. That's why transparency – knowing why and how algorithms and people do what they do – is the new frontier beyond efficiency in DEI because it enables greater insight into the fundamentals and helps uncover potential inequities in processes and algorithmic bias that might be hiding below the surface," Mondal predicts.
AI enhancing the entire employee journey – training, risk management and upskilling
So, in the ongoing drive to support talent, what do we predict for the future role of AI?
Taking the example of CBRE, the company provides an exceptionally specialised approach to data centre training and upskilling. It is also the world's first organisation to provide Competency & Confidence Assessment Modelling (CCAM) for the digital infrastructure industry.
"CCAM training allows us to meet the demand for intelligent facilities by continuously assessing our people's competence and confidence in relevant technologies and technical disciplines and to close any gaps identified within the engineering workforce via comprehensive training programmes," Lane explains.
"Using AI to train our teams within data centres allows us to embrace new, advancing technologies and ensure our talent is prepared for the next generation of tech and remains 'right skilled'. In adopting this approach, CBRE is helping ensure that our staff remain continuously employable in a fast-changing market."
By leveraging AI-based insight platforms, CBRE also significantly reduces the risks that its teams are exposed to.
AI equips teams with relevant real-time information and forecasted trends, so that they can act on any potential anomalies long before they become an issue. For example, AI can detect a leading indicator of failure in a cooling pump. It alerts teams, who can then correct the situation long before it poses any actual threat to those on site.
"This physical-to-digital-to-physical loop uses AI in real-time to recognise patterns, simulate potential future scenarios and learn to predict future events," Lane explains.
"This essential information equips our people to proactively avert downtime, become more responsive to unexpected shifts in demand, work more flexibly in the face of previously unpredictable environmental shifts and prepares them to deal with possible challenges, internally and externally for the facility."