Alphabet: top 10 cloud companies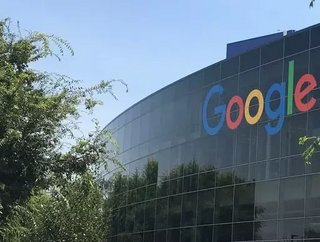 We take a closer look at Alphabet, the technology giant which claimed the second spot in our list of the top 10 cloud companies...
Claiming the penultimate spot in our list of the top ten cloud companies is the multinational and multi-industry Alphabet - parent to Google and several other subsidiaries such as Waymo.
In August 2015, Google announced its plans to create a new holding company, which ended up being named Alphabet Inc. This decision was made to allow for a "cleaner and more accountable" core to its business operations. Since its founding it has become the world's fourth largest technology company and also one of the most valuable companies in the world. In January 2020, it was announced that the holding company became the fourth US company to achieve a $1 trillion market value.
The company has transformed the technology industry, becoming a household name along the way. Committed to enabling change, it was recently announced that the company has issued the largest corporate sustainability bond in history. The bond is estimated to be around $5.75bn, making it the largest sustainability bond issued by any corporation to date. The company has made other strides towards improving its sustainability and environmental footprint, such as the efficiency of its data centres.
As previously mentioned, the holding company has many more subsidiaries other than Google, ranging from healthcare to autonomous driving. These include Calico in the field of Human health, technology incubator Jigsaw, drone delivery platform Wing, AI pioneer DeepMind and many more.
One of Alphabet's best known subsidiaries, Waymo, has recently inked a deal with Fiat Chrysler to accelerate its production and adoption of self-driving cars and trucks, marking Alphabet's largest partnership to date. The subsidiary is one of the leading autonomous vehicle companies, and has long been testing on public roads in Arizona.
In this month's edition of Technology Magazine, we assessed and counted down the top ten cloud companies. Read the full list below to find out who claimed the top spot.