Amazon Web Services in a new partnership with Wyndham Hotels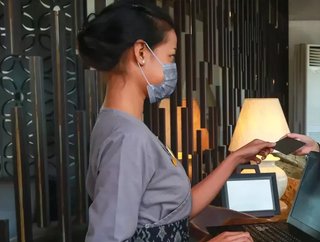 Amazon Web Services are in a new global partnership with Wyndham Hotels & Resorts to improve customer experience across the franchise's 20 brands
Cloud platform Amazon Web Services (AWS) has announced its new global partnership with Wyndham Hotels & Resorts, Inc. This new partnership with the world's largest hotel franchising company will enhance digital guest services across 20 hotel brands. 
By adopting cloud technology guests staying across Wyndham Hotels & Resorts' 20 hotel brands guest will experience enhanced services. 
Through the partnership, Wyndham's core reservations, property management systems and data processing will be migrated into the AWS Cloud. This migration means the franchise will be able to offer new solutions in the ever-changing environment brought about by the COVID-19 pandemic.
"We are excited to expand our strategic relationship with AW, to create one of a kind experiences for our guests and increase our operational efficiency on a global scale," says Scott Strickland, Executive Vice President and Chief Information Officer, Wyndham Hotels & Resorts. 
"By moving the majority of our workloads to the cloud, Wyndham was able to rapidly respond to the changing business conditions brought on by Covid-19, and now we're positioned to scale our operations as different parts of the world begin to reopen. The agility we have gained in moving to the cloud, thanks to AWS's vast portfolio of cloud technologies, helps us expand our digital guest services and introduce new solutions and functionality for our franchisees in a matter of days rather than months," he continued.
As companies reopen and travel restrictions ease Wyndham will be better equipped to welcome people back into its hotels. AWS's agile global infrastructure and cloud computing technology will allow the hotel franchise to lower its operating costs by 45% supporting its goal to run 90% of its infrastructure on the cloud.
Leveraging AWS to boost customer satisfaction and experience
In the partnership with AWS, Wyndham will leverage the cloud platform's technology to launch its new mobile application. This app will provide hotels with an updated checklist of protocols for cleaning staff, "last-rented" room reports to accommodate new guest requests, and enhanced guest experience by allowing for flexible reservations and customized offers.
As well as this, the hotel franchise will be able to optimise over 90,000 daily rate changes across more than 8,900 hotels. Done through AWS machine learning, this optimisation will help Wyndham identify and offer the best rates and discounts in each market. In turn, this will maximise hotel occupancy, boosting revenue.
Leaning into the franchises core value of 'fun' as guests "love their experience with" Wyndham, the partnership with AWS will enable personalised guest experiences, improving customer service for every person that stays in a hotel. They will achieve this by delivering customised offers during hotel stays based on customer preferences, loyalty affiliation, and travel history