Are you secure during this lockdown?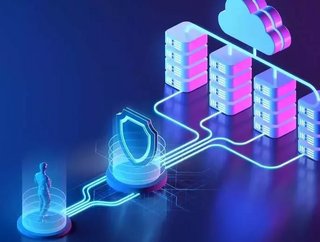 The demand for VPN services has soared during this lockdown, but so have security risks, we evaluate the pros and cons, below. Due to more and more peo...
The demand for VPN services has soared during this lockdown, but so have security risks, we evaluate the pros and cons, below.
Due to more and more people working from home due to the coronavirus, the need for services like broadband and virtual private networks are surging, but as we learnt with Zoom you need to be prepared for events like this so nobody even thinks to question your cybersecurity, you can read more about the challenging situation of Zoom, here. 
According to new investigations from Top10VPN, demand for VPNs increased by 44% over the second half of March and remains 22% higher than pre-pandemic levels. While US demand has waned slightly since it peaked at 65% above average on March 23. 
In the months prior to the outbreak, VPN use had already grown to include around 31% of internet users. Post-outbreak, however, Top10VPN found demand surged in 75 countries since COVID-19 social distancing measures were implemented, doubling prior levels in 21 countries.
Despite the rapid expansion of user bases, most VPNs appear to be surfing the user wave rather than drowning.
Figures released by NordVPN revealed that global use of its business-focused VPN had increased by 165% since March 11, with US and the UK usage jumping by 66% and 48% respectively. While the numbers mainly reflect the use of NordVPN's corporate-level product, the results still reflect a surge in total remote work hours put in by individual users. 
It's not just the tidal waves of email and the additional load of Zoom conferences that are causing enormous global spikes in VPN use, though. Top10VPN research points to some family-friendly culprits behind the traffic spikes. For example, the recent release of Disney+ and the increased viewing time of streaming applications like Netflix. 
Is it safe?
With increased VPN demand comes increased security risk. While the field has recently seen some innovative privacy developments, the nature of current VPN technology makes it a prime target for exploitation. All of a user's data is essentially funneled to a single company, whose servers may be located anywhere, and accessed by anyone. 
Malicious actors have long used VPNs as cheaply created vehicles for data harvesting and malware injection. Even seemingly innocuous VPNs can -- via shoddy security -- endanger users in countries where VPNs are outlawed. Insecure VPN apps are routinely spotted and removed from app marketplaces.
In early April, Google removed one of the most popular VPN apps in its Play Store due to a significant security vulnerability that opened users up to a common hack, known as a "man in the middle" attack, where users' data is intercepted by an unauthorized third party. 
Source: CNET