How cloud services will improve your colocation centres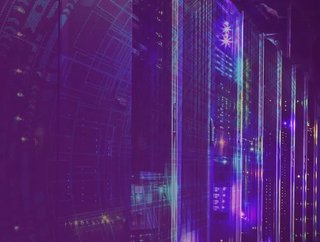 As more businesses turn to colocation centres to store its servers, we look at the significance of cloudification to the improvement of these services
Colocation can be an effective strategy to remove the costly elements of server management and maintenance. Businesses that have opted to store their servers in a professionally managed data centre have been able to free up budget to invest in growth.
What is becoming increasingly clear as colocation services improve and become more popular, particularly in a time of rapid digital transformation, is that cloudification is key to its improvement.
We spoke to a series of experts and specialists in the colocation industry to gain insight into the significance of cloudification to data management services as well as learn about the benefits colocation brings to businesses today.
Ian Cottingham, Wholesale Specialist at BT Wholesale explained, "Fully flexible colocation centres provide all the benefits of an off-site data centre, but you can keep greater control of the technology stack and access to it."
UK Managing Director at Leaseweb, Terry Storrar said about the benefits of colocation, "Using a colocation service lowers the Total Cost of Ownership (TCO) for a business, no matter whether this is a large corporate or small enterprise."
Lowering the TCO for a business can reduce utility and infrastructure costs as well as free up more time for staff to concentrate on company-specific goals and innovation.
Colocation supporting the new way of working
The COVID-19 pandemic has pushed businesses into a new way of working. Catalysing the shift to digitalisation, the pandemic has seen an accelerated uptake in businesses using colocation services.
"Businesses have been forced to change the way they work," explained Storrar. "One of the greatest impacts has been the call for significantly more secure, robust and agile IT to support remote workers. Colocation services can fulfil these requirements for high-powered technology, low latency and fast connectivity."
Looking specifically at the impact of COVID-19 on businesses and how they chose to operate, Storrar said: "As we emerge from the pandemic, many businesses may downsize their office space and colocation offers a flexible option for a remodelled IT infrastructure to support off-site working."
The cloudification of colocation services
Becoming increasingly important to colocation services as they improve is cloudification. Cloudification has become more significant as in recent years businesses have developed with the emergence of the global remote workforce.
The push towards the cloud is ever-present as more and more companies are utilising cloud software services to secure and back up its IT infrastructure.
Cloud services are frequently considered a key component in business continuity planning as it ensures critical data can be replicated to different locations. Without it, businesses cannot continue running effectively in the event of a natural or technical disaster.
Cottingham explained the importance of cloudification to workplace efficiency, especially in the new remote working environment; "With workforces more decentralised, businesses are finding that they need data in more places so that employees can continue to perform their roles effectively. Any delay they face in accessing data could potentially result in decreased customer experience or lost revenue."
Key benefits to cloudification
Mark Turner, Director of Cloud Business at Claranet, outlined some of the key benefits that cloudification will bring to colocation:
Faster and higher levels to cloud platforms and services.

Better integration into digital networks.

Better integration into cloud technologies.
This transition to the cloud is being driven by digitalisation. As a rapid enabler of business transformation, it is imperative that colocation services incorporate cloud computing in its services to protect businesses.
"Even with the most resilient network," explained Turner, "one failure and everyone is cut off including the remote workers. Putting your Enterprise into the Cloud, into colocation facilities, into a hosted environment and distributing it, gives you resilience, gives your users and customers more faster connectivity options and keeps your business running."
Turner expanded on this, he said: "Colocation provides a simple answer to move legacy applications and environments in a high-quality connected environment cross-connected into the Cloud."
With cloud computing becoming key to business success, it is easy to understand why it is showing no signs of slowing, particularly when looking at data storage and colocation.
Storrar expanded on this, explaining, "Cloud services enable businesses of all sizes to scale their IT infrastructure up or down to accommodate different business demands, with minimal effort and cost. This agility means that businesses can adapt to change dynamically, as the environment and circumstances around them change."
What we can expect from colocation in the future
Looking to the future, Cottingham suggested adaptability is essential to keep colocation centres beneficial to business: "Colocation services must continue to adapt to maintain their important role in the spectrum of data centre options."
"For the foreseeable, colocation will remain the centre-ground between on-premises data centres and cloud storage, offering benefits over both for use-cases that need a highly secure location coupled with resilient power and connectivity," he added.
The emergence of 5G is expected to boost the deployment of colocation services as it provides an opportunity for colocation providers to offer services in remote locations. 
"Super-fast 5G connections to data centres will speed up connections for workers wherever they are located," explained Storrar.
Not only will the emergence of 5G boost the deployment of colocation services, but the rapid uptake of AI computing will change the way we use colocation centres.
Discussing this, Storrar said, "AI computing-as-a-service will be a key industry driver in the next few years, with low latency and 24/7 support needed for supporting AI assistants and software updates; for example with the growth of connected cars."
What is clear is that the uptake of colocation services is not expected to slow any time soon.
"Increasing numbers of businesses, from corporates through to SMEs, are choosing to integrate on-premise, colocation, cloud and edge delivery options," said Storrar.
"Colocation services will continue to adapt at pace to fully support demanding business data environments now and in the future," he continued.
With colocation uptake on the rise, cloud services becoming increasingly popular and new technologies, such as 5G, emerging, colocation services will adapt to continue to serve businesses as they change in the digital world.