How enterprises can best optimise hybrid cloud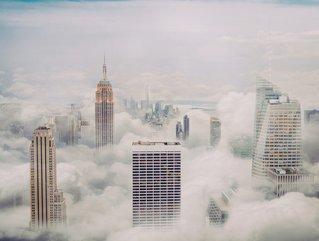 A combination of public and private cloud is fast becoming the new organisational preference. Leading minds share their views on hybrid cloud adoption
Dell Technologies Client Principal and CTO for UK&I, Rob Lamb, told Technology Magazine how businesses are optimising their IT budgets to try and create opportunities for quicker decision-making, cost reductions, enhanced customer engagement, and to ensure privacy.
As one of the world's leading IT and workforce solutions providers, Dell Technologies helps clients manage cloud infrastructures and increasingly, the emerging adoption of hybrid cloud.
Explaining the real need for optimising hybrid cloud management, Lamb says that organisations are attracted to hybrid cloud because, "on paper at least, it enables them to mix and match on-premises infrastructure, private cloud resources and public cloud services to build a cloud architecture that best fits their needs. However, these different architectures involve multiple components, requiring different toolsets and skillsets. Before you know it, you need a plethora of tools, which may or may not have cost implications."
Lamb says that public cloud vendors offer an array of tools to monitor and manage workloads hosted on their clouds, but although these services work well if workloads run exclusively on a specific vendor's cloud, these native tools only help businesses manage the parts of their infrastructure in that particular cloud.
"They will not work across public clouds or with private clouds and on-premises resources. While significant advancements in the alignment of monitoring tools for some aspects of the architecture are being made, monitoring and reporting remain divergent in other areas.
Data ingress and egress, the movement of data into or out of a cloud environment, is a further example of an area where cloud vendors have different data management tools and different charging bands for movement of data. This means multiple tools may be needed to achieve a single data ingress or egress activity," said Lamb.
Matt Nash is Cloud Product Manager at Pulsant, who offer managed data centre services and serve the cloud computing market. He added on the benefits of hybrid cloud adoption: "By using a hybrid strategy encompassing both public and private clouds, clients can prioritise workloads and choose a location that best fits certain criteria, gaining maximum efficiency for the applications depending on what's important to them. Security concerns are also one of the reasons why organisations opt for hybrid cloud models to keep data on premise or in a private cloud.
"A hybrid cloud strategy is a good way to build confidence in the cloud, by using it to develop and carry out a transformation programme and execute a longer-term cloud journey in a phased, controlled manner. It can also be a deployment model for either compliance, regulatory, risk, latency or data sovereignty issues," said Nash.
Changing cloud needs in a digital-first world
James Harvey, Executive CTO, EMEA at Cisco AppDynamics, a full-stack application performance management and IT operations analytics company, says that during the worst stages of the pandemic, organisations were under intense pressure to adapt their go-to-market strategies to address changing needs in this new digital-first world.
"From remote working to digital services, they were forced to innovate at break-neck speed. In fact, our AppDynamics report showed that digital transformation initiatives were implanted three times faster than ever before. Consequently, technologists found themselves struggling to manage a fragmented, sprawling IT environment fraught with new challenges and an overwhelming volume of data"
Harvey says there's no sign that this innovation pace is slowing down, as many technologists still don't have the right tools, processes and culture to overcome this data noise and turn this mass of information into meaningful and actionable business insights.
He added: "Full-stack observability helps to address these gaps, giving IT teams a complete and unified view of their entire IT stack. In addition, when technologists use full-stack observability to correlate technology performance with real-time business data, they can prioritise innovation and investment based on customer and business impact."
As clouds proliferate, enterprises are becoming smarter about how they're used
Given how quickly technologies tend to arrive, develop and disappear again, Rob Tribe, VP System Engineering, EMEA, Nutanix, says it's easy to forget just how new cloud computing is, when it was something of a minority sport before 2008, the year that Google and Microsoft decided Amazon Web Services was more than just a passing fad.
Since then, Tribe remarks, clouds have "grown considerably in scope, with seemingly countless private and public cloud platforms now available. They've also "grown up" to become a core part of the corporate IT psyche. So much so that a majority of businesses - from multinationals to the smallest of start-ups – now routinely claim to have "cloud-first" or, often, "cloud-only" IT strategies."
According to Nutanix's fourth Enterprise Cloud Index (ECI), a survey of global cloud computing trends, an overwhelming majority of respondents (83%) agreed that hybrid multicloud would be their preferred ideal. A view taken based on the ability of hybrid multicloud to deliver both the flexibility and agility needed to compete in today's digital world while, at the same time, significantly simplifying operations.
"The fact enterprises across the board are dropping legacy data centre platforms in favour of cloud comes as no surprise. Neither is the move towards adopting a hybrid mix of private and public cloud platforms, but the speed at which organisations have adopted public cloud and gone from one to multiple cloud use is a bit of an eye-opener, particularly in larger companies. Over a third (36%) of companies in the latest survey said they were also adopting multicloud as their most common deployment model going forward. While for enterprises with 5000+ employees, that number rose to over half (57%), with expectations of reaching 80% in the next three years," said Tribe.
When hybrid cloud management is optimised, what should CIOs do next?
In Dell's 2020 bi-annual Global Transformation Index, some 80% of senior decision-makers at mid-size and large companies said they see hybrid's substantial value. But only 5% say that they've achieved their goal of having a consistent hybrid cloud. That same survey found that 35% of respondents will be investing in arranging their multi-cloud environment so that each application is deployed in the most appropriate cloud.
According to Lamb, CIOs should take an outcomes-based perspective on their infrastructure, which means looking at how they collect and store their data to unlock its full value.
"Our recent Data Paradox study, commisioned by Forrester Consulting, found that 47% of decision-makers feel that the quality of their actionable insights has decreased or plateaued compared to where it was three years ago. They must map business outcomes to digital infrastructure requirements if they are to succeed in making the most from their data," said Lamb.
Multicloud the alternative
Andrew Weaver, Lead Specialist Solutions Architect, Databricks, comments: "In my opinion, hybrid cloud is a bit of a 'nothing' decision. It's neither repatriation back to on-premise or going 'all-in' on cloud. And more importantly, it adds additional complexity without providing the flexibility, technical superiority and strategic advantages customers get from being multi-cloud. In fact, very few of the customers I speak to are seriously considering hybrid cloud, today."
Over the last few years most enterprises have fully embraced the transition to cloud, and whilst there have recently been some detractors and signs of discontent, the driving force behind most of these is cost savings. A better answer here is multi-cloud," says Weaver.
Databricks' SVP of Field Engineering and co-founder Arsalan Tavakoli-Shiraji says there are three types of organisations:
1. Those that are multi-cloud already
2. Those that aren't multi-cloud but are planning to be
3. Those that will be multi-cloud but don't know it yet

Weaver continues, saying: "Organisations that are multi-cloud will have to be able to negotiate on important factors like features and cost. Enterprises have been playing one vendor off against another for decades, so why stop now? And the benefits don't stop there. Each cloud vendor has different strengths and weaknesses, and organisations who embrace multi-cloud will be able to pick the best technology to suit each and every workload."
Weaver also says that enterprises who want to move to multi-cloud in 2022 need to bear in mind that they should standardise on things like file formats so they can use a similar set of tools to read data, no matter what cloud it's on.
"A second consideration is to always choose interoperability. Take Apache Spark for example – each of the different cloud providers offer their own version of it and standardising on a common framework gives businesses a degree of interoperability and portability even if the tool is slightly different. Finally, businesses should invest in platforms that remove cloud complexity, but don't lock them in. They should pick one which gives full control over their data, stores it in open formats and whose frameworks are backed by open source, such as a data lakehouse. That way they can always change their mind in the future," he added.