India announces ban on 43 chinese apps including AliExpress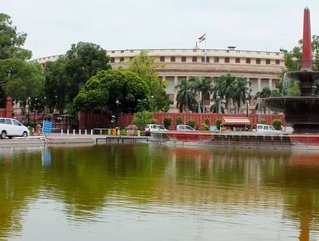 India is banning a further 43 Chinese mobile apps, building on previous bans of 177 others...
India is banning a further 43 Chinese mobile apps, building on previous bans of 177 others.
In , India's Ministry of Electronics & IT said: "This action was taken based on the inputs regarding these apps for engaging in activities which are prejudicial to sovereignty and integrity of India, defence of India, security of state and public order. Ministry of Electronics and Information Technology has issued the order for blocking the access of these apps by users in India based on the comprehensive reports received from Indian Cyber Crime Coordination Center, Ministry of Home Affairs."
The Government of India initially banned 59 mobile apps from China on 29 June, and a further 118 on 2 September. Caught up in that wave were heavy hitters including PUBG Mobile, WeChat Work, Alipay - Alibaba's payment app - and Taobao, a popular ecommerce platform. 
This further announcement has seen ecommerce giant AliExpress outlawed, alongside Lalamove and a number of other ecommerce applications in . Data security has been one of the main issues cited, reflecting wider unease with Chinese technology that has led Huawei to be banned from 5G infrastructure in many countries.
In an earlier statement, the Indian Government said: "Information posted, permissions sought, functionality embedded as well as data harvesting practices of above stated Apps raise serious concerns that these Apps collect and share data in surreptitious manner and compromise personal data and information of users that can have a severe threat to security of the State."
The announcement signals yet more cooling in relations between the two countries, spurred by in June that led to deaths. Both countries harbour technological ambitions, with (tech startups worth over $1bn) on both sides - such as ecommerce giant Paytm and edtech firm BYJU'S on the Indian side and TikTok owner ByteDance on China's.
Other casualties of the wave of bans have included TikTok, which has also been embroiled in a long-running with the outgoing Trump administration.