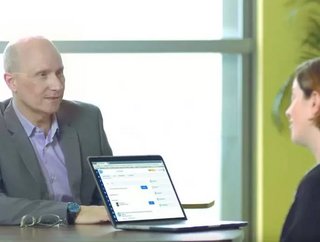 Salesforce is one of the top CRM providers in the industry. What do you think makes Salesforce unique in the market? What gives it a competitive edge...
Salesforce is one of the top CRM providers in the industry. What do you think makes Salesforce unique in the market? What gives it a competitive edge?

Salesforce pioneered the idea of CRM software in the cloud, creating a whole new economy, which has changed the way companies across multiple industries do business. Today, we are focused on enabling companies of every size and industry to take advantage of powerful technologies—cloud, mobile, social, the internet of things, and now artificial intelligence—to connect to their customers in a whole new way. The Salesforce Customer Success Platform includes industry-leading services spanning sales, service, marketing, commerce, and across every customer touchpoint. This year, Salesforce will power more than 2 trillion B2B and B2C transactions for more than 150,000 companies.


The real secret to our success is our culture - Salesforce was founded on a core set of values: trust, customer success, innovation, and equality. These values are integral to every aspect of our business, from our customers' experience to the experiences of our employees.


Salesforce was started with a vision to be a different kind of company. Our founders made a commitment we call the 1-1-1 model: giving 1% of our time, product and profit back to the community. It's become a fundamental part of our company DNA and created a culture that attracts people who are passionate about philanthropy. I think it brings out the best in us all. Salesforce has given over 3 million volunteer hours to date, more than $220 million in grants and there are over 36,000 non-profit organisations using our technology today.

How can businesses ensure that their digital transformation strategies enable positive customer relationships?


Today, we are living in the single most innovative era in the history of technology. It is all about connections. We are all connected, not just to each other, but to the companies who provide us with services across every industry.


To compete effectively, companies need to focus on creating a seamless, connected experience for their customers. Two thirds (67%) of customers expect companies to create better experiences by using new technology. Most companies are not connected to their customers at every touchpoint, they deliver a fragmented experience. Over half (56%) of customers feel they are communicating with different departments, instead of one company.


In order to create an exceptional experience for customers, companies have to engage in a digital transformation. Salesforce helps companies put their customers at the centre of everything they do by helping them create a single view of their customer across sales, service, marketing, commerce and across every customer touchpoint.

With scandals hitting the headlines about questionable business practices, there seems to be a growing crisis of trust. In your opinion, how can businesses earn customer trust back?


We are facing a crisis of trust in nearly all institutions including the technology industry. Recent events have caused customers to lose trust with the companies and institutions they do business with. In fact, 63% of people are more afraid of their data being compromised than they were two years ago.


When a company loses trust in this era of global connectivity, they will have a difficult time growing and innovating. Almost two-thirds (66%) of people believe that trust in companies matters more than it did a year ago, with nearly three-fifths (59%) believing that companies could be more transparent with how they use customer data.


At Salesforce, trust is our number one value—nothing is more important than the trust of our customers and all of our stakeholders—employees, partners, communities, the environment. Companies need to hold themselves accountable to our customers, our employees, the environment and our communities. Without this, trust cannot be rebuilt. 
SEE ALSO:  
Salesforce partners with Alibaba to expand its footprint in Asia  
GlobalData: Salesforce's $15.7bn purchase of Tableau proves Big Data is the next big thing for M&A  
Salesforce boosts analytics capabilities through US$15.7bn Tableau acquisition  

Salesforce recently added a new feature called 'Customer 360' to its CRM platform? What does this unified data platform offer and why is it needed today? Has there been any other additions? 
The latest Salesforce Connected Customer report found that 78% of customers expect consistent interactions with a company regardless of the department they're dealing with, yet only 50% of companies tailor their engagement based on a customer's past interactions.


The next-generation Customer Data Platform, Customer 360, allows users to build a 360-degree view of every customer, unifying customer data throughout the entire organisation so that every engagement can be personalised and contextualised. Following Connections 2019 in San Diego, Customer 360 brings customer data platform to the world's number one CRM platform. From real-time engagement based on demographics, engagement history and all the customer data available, to optimisation based on Einstein insights as to how and when to engage with customers to drive loyalty and improve business performance.

What trends or opportunities are you seeing in the global CRM market today? How is Salesforce tapping into these?


From a global perspective, 73% of customers say one extraordinary experience raises their expectations of other companies. Globally, customers' standards for modern engagement are a far cry from the transactional, one-size-fits-all experiences that were once de-facto. Tailored, contextualised engagement across multiple touch-points is the benchmark, and disruptive business models are further raising the bar.


The UK business is Salesforce's #1 market in EMEA and we have significantly grown our presence in recent years. Over the next five years, Salesforce is committed to supporting the growth of Britain as a hub of technology excellence. As the pace of innovation and demand for digital talent increases, UK companies need to empower both current and potential teams with the tools to learn. As advocates of workforce development for all and creators of the free online learning platform, Trailhead, Salesforce plans to take a leading role in making digital skills more accessible.

What advice would you give to a business looking to enhance and reinvigorate its customer relationships? 

Increasingly, customers do not settle for fragmented experiences and expect brands to know and care about them. Embracing new technologies and utilising AI allows companies to stay a cut above. AI helps companies to understand how and when to engage with customers to drive loyalty through higher-quality experience, leading to improved business performance. Leveraging AI to drive the most relevant mix of product and channel recommendations to optimise channel engagement and customer satisfaction is just one way to enhance and invigorate customer relationships.