Siemens unveils cloud open interface airport baggage tech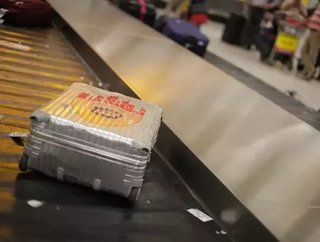 'Baggage 360' features open interfaces, enabling its deployment at any airport irrespective of size or operating system in use
Germany-based Siemens Logistics has introduced a new version of its baggage handling and airport operations software called Baggage 360. It offers real-time flow estimation, an interactive map of all airport movements and a resource planning and simulation tool for airports, airlines and ground handlers. The new software enables airports' stakeholders to both plan and optimise the deployment of human resources.
Internet of Things, AI and digital twin technology
As well as using cloud technology, the unveiled solution provides more IoT functionalities, as well as predictions based on Artificial Intelligence and is also based on MindSphere, Siemens' open IoT operating system. Via IoT sensors, it integrates real-world procedures and machines with the digital world of data analytics and apps. It can be installed at any sized airport no matter what OS is in use and the apps are scalable for businesses to use other features. Siemens Logistics CEO, Michael Reichle said it was an important step towards a digital twin handling process, helping airports monitor and manage processes remotely and more efficiently.
The company said Baggage 360 includes a suite of applications to provide what it calls continuous operations. It also uses advanced Artificial Intelligence and machine learning algorithms for predicting expected luggage volumes for the upcoming 24 hours, as well as highlighting potential bottlenecks and technical errors.
Siemens put out in a statement: "Airports, airlines and ground handlers benefit from proactive collaboration, reliable predictions and actionable recommendations to make processes as efficient as possible. For example, the resource planning tool can be used to change a flight's make-up or laterals' assignment to shorten baggage journey time."
During trials of the technology, the software was found to have boosted the average end-to-end travel times by nine minutes. On top of this, Baggage 360 contributed to 22% less baggage left behind on a single day, which has resulted in better passenger experience and repatriation cost savings.
In June, Siemens Logistics developed a new belt conveyor, VarioBelt TilterPlus, for moving baggage at airports.