Take note: how Moleskine is readying itself for the digital era with a cloud-based transformation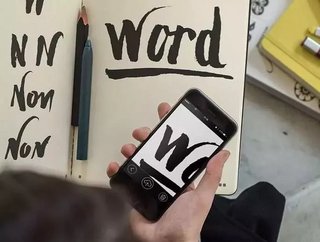 Best known for its iconic notebooks, Moleskine is now readying itself for the digital era with an impressive cloud-based digital transformation. We spea...
Best known for its iconic notebooks, Moleskine is now readying itself for the digital era with an impressive cloud-based digital transformation. We speak to Peter Jensen, Director of Digital Innovation at Moleskine, to find out more.
Why has digital transformation become imperative for your business?
Moleskine is a globally recognised brand, with a recognisable presence on major high streets around the world. It needs to keep pace in a dynamic business environment, where customer tastes are constantly shifting as digital technology disrupts and reinvents entire markets. The brand is known primarily for its premium notebooks and paper-based products, but these changing demands have created new business imperatives. People are increasingly using a host of mobile devices in their day-to-day working lives to take notes, tapping away on tablets and smartphones in addition to scribbling in notepads. To remain competitive, Moleskine needed to address this consumer demand, creating digital products and tools to complement the physical objects that lie at the root of peoples love for the brand.
What internal obstacles stood in the way of your digital transformation?
Innovation works best when businesses can bring a variety of perspectives to the process, and to develop the digital product portfolio that would best enable it to serve its audience, Moleskine needed to harness the creativity, insight, and technical capabilities of its entire innovation team. Moreover, it needed to move fast – not only to ship new products to an evolving market place, but also to quickly iterate on ideas. Yet in a global brand with people spread across wildly different locations that is easier said than done.
SEE ALSO:
The team initially struggled to collaborate, as different time zones and locations made it tough for the innovation team to align on product ideas, developments and designs. As Moleskine grew the innovation team to adapt to the scale of its ambitions, so the collaboration challenge became more difficult as projects required input from teams dispersed across Europe, Asia, and America. The team was relying on email to fuel the design process, and with everyone working at different times of the day and with various versions of documents flying around, a disconnect developed. The innovation process felt sluggish and muddled, and people struggled to bring their full creativity to the process of adapting Moleskine to the digital age. 
How did you go about solving the collaboration challenge, and what impact did cloud-based tools have on your ways of working?
It became clear that the team needed one central place where everyone on the team could access and edit documents, upload design templates, and collaborate with others on ideas – whether they were in a video, text, or image format. After assessing various services from a number of providers, the team alighted on Dropbox's content collaboration platform. What was particularly attractive about this option was Dropbox Paper, a new type of collaborative workspace. The simplicity of the tool was appealing, offering the flexibility of a physical piece of paper in the digital world – a place where anyone can take notes, pull in pictures, scribble in the margins, and thrash out ideas. Moreover, Dropbox's integrations with a variety of other creative tools such as Adobe made it an attractive option for an intercontinental team working across a variety of mediums. 
As a result of adopting Dropbox, the team has been able to improve its global collaboration. Teams can quickly throw ideas together, discuss them, gather feedback, find solutions, and optimise the idea – all in a single place. This not only reduces the back-and-forth associated with emails, but also reduces admin time as people can contribute directly to projects regardless of where they are, what time it is, or what device they are on. A happy side-effect of this is that by making it easier to contribute to projects, the change has democratised the innovation process and opened it up to more people. Around the world, Moleskine employees have become more engaged with these projects as they can refer to one living document to see, in real-time, how ideas evolve and how their own voice is contributing to the final product. 
What impact has this new collaboration approach had on your digital transformation? 
This new approach to collaboration and flexible working has transformed Moleskine's capacity to develop new tools that will enable it to serve the 21st century consumer. By centralising global product development in several 'living documents', the team has been able to shave entire weeks off development time. When required, the team has even been able to turn around designs in a tight 24-hour cycle, which simply was not possible before when most work was done in a cumbersome manner over email and distant time zones. This enables Moleskine to get digital products into the field faster, which in turn helps them to quickly assess where they might need adjustments to best serve the needs of the market. But beyond speed, this new approach to collaboration has also liberated the innovation team to put their best ideas forward – and as a result, they're developing even better ideas that push the Moleskine brand into the digitally-fuelled future. 
Note: Moleskine and Dropbox have an active promotional partnership