Wrike: Improving business processes with technology
By Andrew Filev, Founder and CEO, Wrike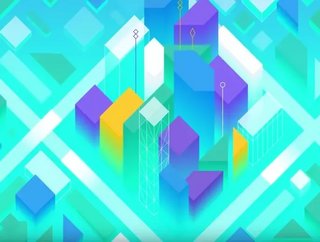 Businesses are generally judged by the quality of the products and services they deliver, not their internal processes. This makes it easy for managers...
Businesses are generally judged by the quality of the products and services they deliver, not their internal processes. This makes it easy for managers to kick the can down the road on improving them. "If it ain't broke, don't fix it," they may say, sweeping inefficiency under the rug and maintaining the mentality that a less-than-optimal status quo is easier and takes less time than redesigning workflows and investing in new technology to improve operations.
This mentality is ultimately harmful, as illustrated by a study from the Harvard Business Review. Their findings from an extensive, 10-year study of 12,000 companies on the importance of Operational Excellence found that companies that adopted the best management practices increased their profits by an average US$15mn, or 25%, which shows that companies that accept their bad processes are leaving huge amounts of money on the table.
Historically, marketing departments have led the charge, embracing new technologies and driving business transformation. As the first touch point in the customer journey, and arguably the most cross-functional department in an organisation, marketing is uniquely positioned to lead the charge toward adopting good habits and achieving business transformation. But now, organisations of all sizes, particularly enterprises, are looking to invest in technologies that will help them run more efficiently and effectively in every department as part of their digital transformation strategy and plan. Flexible platforms with advanced collaboration features, work management, and automation capabilities offer the most immediate benefits.
Almost every enterprise in the world is embracing technology to help improve business processes. Collaborative work management software creates a digital workplace that teams can do the bulk of their work within - think managing projects, leveraging templates, and automating workflows. Such assistance for these processes makes companies more efficient, but it also provides better insights into what's working and what isn't – and that can have the biggest impact of all.
How technology can help improve business processes
Business intelligence platforms can sound daunting and a little abstract but in practice, they help tighten up even the most mundane process, project, or task.
Static spreadsheets are a good example of a popular yet antiquated part of current business processes. They can't be updated in real time, don't lend themselves well to being shared or viewed via mobile, and don't have communication functions. Our current forms of communication in business often involve scrolling through endless email and messaging app threads that fail to keep the conversation within the context of the work being done, which leads to time wasted searching for information and missing vital details for a project. In fact, for teams, the biggest challenge for flawless execution is that work is being done across too many systems which creates duplication of work and communication, according to the Wrike Operational Excellence Report last year.
But the new digital workplace eliminates these issues and, when combined with a business intelligence tool, it can give your teams the information they need to be more agile and optimise these processes with automation, transparency, and real-time workflow analytics. These tools are essential in making your business more efficient and bringing continuous improvement - fuelled by actionable data and metrics - into your culture.
SEE ALSO:
Better business processes equal better business intelligence
The data gleaned from a digital workplace can be collected and connected to a more robust business intelligence solution, where it can be translated into actionable insights on project efficiency and return on investment (ROI). Automating and connecting work with business outcomes gives companies a better understanding of which work makes the biggest impact (and which work is creating bottlenecks and wasting time).
For example, if a high-performing business unit shows signs of bottlenecks in a particular phase of work, that serves as a red flag that it's time to boost the firm's headcount. Or if a major project isn't moving the needle, it might be time to reassign the people working on it to more profitable projects. Historically, these types of insights have only been made after problems have occurred, but technology today allows them to be made in near real time.
These insights are also valuable for the workforce, as they help to show what impact their work has had on the business. This is important because, according to Wrike's Happiness Index, UK adults rank the importance of 'doing meaningful work' as their top driver in relation to job happiness. Just like marketers use analytics to measure the ROI of an advertisement, other departments can now see how their work impacts specific company objectives. This can go a long way to increasing their happiness, productivity, and desire to stay at the company.
Improve business processes, improve business success
Technology can certainly help to tighten up business processes. But the possibilities for the insights that executives can glean from implementing such technology are unprecedented in decision-making. Harnessing the power of digital technologies to improve business processes has never been more critical for organisations looking to discover new revenue opportunities, streamline operations, and distance themselves from the competition. Companies that embrace business transformation have the potential to disrupt their categories, and dramatically change the competitive landscape.