Company Profile: Who Is Zoominfo?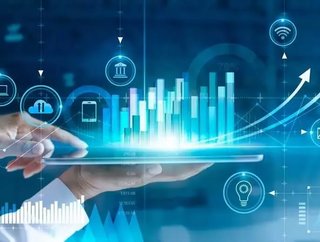 Technology Magazine takes a closer look into the B2B platform, Zoominfo, and the services that it provides to its consumers...
Business Overview:
ZoomInfo is an American subscription-based software as a service (SaaS) company based in Vancouver, Washington that sells access to its database of information about business people and companies to sales, marketing and recruiting professionals. The company was originally established in 2000 as Eliyon Technologies by founder Yonatan Stern. After its acquisition by DiscoverOrg, its current CEO is Henry Schuck. 
Zoominfo is a sales and marketing intelligence company. In Zoominfo's original business model, it sold access to its database of information about business people; its initial customers were human resources professionals, and people interested in targeting ads to business people and tracking their responses. In 2005 it said it had information on about 25 million people and 1.5 million companies; by 2007 it said it had information on about 40 million people.
Zoominfo for sales:
Get the latest market intelligence about what's happening in the accounts you're trying to reach. With ZoomInfo Scoops you'll have a current account of who was hired, who left, and what's happening with that company in the news.
ZoomInfo also pulls intent signals from across a variety of sources directly into our platform so you can identify and prioritize your outreach to companies that are indicating they're ready to purchase. ZoomInfo Workflows automatically pushes data intelligence directly into your CRM. With real-time information about contacts and companies sent directly to the right sales reps and teams, you can save time, streamline communication and alignment, and boost productivity — faster than you ever thought possible.
Schedule and automate the enrichment of your data within your own CRM or MAP. With ZoomInfo Enrich, you can Infuse your database with ZoomInfo's information on team size, funding, technology use, and hundreds of other data points. You can easily build out territories, score leads, prioritize follow up, and so much more.
Zoominfo for marketing:
The days of lengthy website forms are over. Thanks to ZoomInfo FormComplete you can shorten your forms and increase conversion rates. A prospect simply enters their email address and ZoomInfo will automatically fill in the remaining fields, making the process simpler, faster, and more effective.
Once a visitor arrives on your website, ZoomInfo WebSights will register their IP address and submit it to the ZoomInfo platform. Then, ZoomInfo will provide a detailed profile for each company and a complete list of potential contacts employed there for you to follow up with. Thanks to ZoomInfo WebSights, you can turn intent into action.
With ZoomInfo Enrich, you can fill the gaps in your own marketing database with our information. With healthy data fueling your go-to-market strategy, you can more efficiently score, route, and prioritize the leads you generate. ZoomInfo offers the most comprehensive and accurate B2B data available in the market today. Whether you're sending out a marketing email or executing an ABM campaign, our advanced search functionality makes it easy to connect with your ideal buyers.
By saving your top searches, you will automatically receive an alert any time a new contact or company meets your criteria — ensuring you never miss an opportunity to connect with a potential customer. Plus, when you're ready for your next campaign, ZoomInfo uses AI to analyze your previous searches to recommend similar contacts and accounts to contact.
Zoominfo for enterprise:
With Zoominfo you can build out a set of comprehensive ideal customer profiles and use them to score and route leads, prioritize follow-up, build out territories, and support your go-to-market teams at scale. Get up and running faster. ZoomInfo has one of the largest L&D teams in the industry. We offer ZoomInfo University courses and create collateral for enterprise customers to provide them with the resources they need to be successful. ZoomInfo solutions work for teams of all shapes and sizes and are fully customizable to suit your unique needs, no matter how many different systems you're using. Feel confident using ZoomInfo to fuel your Sales and Marketing Outreach. Our platform is always operating in accordance with the latest privacy regulations.
Zoominfo for account management:
ZoomInfo's InboxAI gives your team deeper insight into the prospects and customers they communicate with via email. The feature collects data from external communications and sends valuable insights to your preferred CRM or Salesforce —automatically.
What's more, InboxAI analyzes and measures past activity and assigns engagement scores. With clear visibility into account and contact interactions, InboxAi helps inform coaching strategies and facilitates seller productivity. ZoomInfo Workflows ensures you're always aware of important and relevant information about accounts and contacts. Users can specify criteria that is important to them by selecting from available triggers (such as technology updates, funding rounds, scoops, buying intent, saved search, and website visitors). With the Workflows tool, they can then indicate what they'd like to do with that information when it becomes available.
With Scoops and Intent, you can personalize your outreach and communication with data points that enhance your account and contact awareness. Executive changes, funding rounds, product launches, competitive intel, technology considerations, and more. At the most basic level, you need quick and easy access to accurate contact information on your prospects and customers. ZoomInfo's ReachOut tool gives you quality data on demand, connecting you to our data without the need to switch between multiple tools. ReachOut pops up on the side of your screen with all the data ZoomInfo has on whatever contact or company you're browsing.
Zoominfo and Neustar:
Neustar is the first real-time, cloud-based information services and analytics provider enabling clients to effectively promote and protect their businesses. Neustar's biggest challenge was finding a way to help its sales team be more efficient in sourcing IT sales leads, and more importantly sourcing the right kind of leads. The sales team was spending far too much time chasing down inaccurate leads, and not enough time closing sales generated from the right opportunities. 
With ZoomInfo, the Neustar sales team received access to the targeted leads that they were previously spending countless hours researching and sourcing online. "Our sales team would search various social media sites to find an account or a contact," said Simon Majak, Program Manager for Neustar's IT Sales Operations. "Now with ZoomInfo, it's right in front of their faces."
Neustar's sales team was now armed with the kind of actionable data it needed to aggressively and efficiently pursue the right decision makers with the right message at the right time. "Going through the prospecting activities is a time-consuming activity," Majak said. "ZoomInfo really shortens that sales cycle by getting the sales team connected directly to those with purchase authority."
Pursuing sales leads in the information technology industry can be challenging and require sales executives to be quick on their feet and ready for the unexpected. With IT departments growing, expanding, and restructuring on a daily basis, Neustar reps know they have to be available to them at a moment's notice.
"Time is money and our sales reps appreciate a tool like ZoomInfo that allows them to optimize that time and get the best results," Majak said.
Read the full case study here.