Infosys and Roland-Garros launch AR/VR and STEM initiatives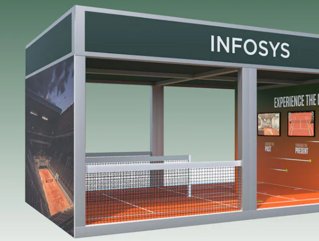 Digital services provider and consultants Infosys and the French Tennis Federation (FFT) announce platform for sports viewing and fan engagement
Infosys and the French Tennis Federation (FFT) have kickstarted their five-year extended partnership through a range of 3D, AR, VR and AI powered experiences.
As part of the partnership, a new STEM program will harness the appeal of tennis as a platform to inspire young people to learn about science and technology in sport, as well as meet legends of the sport.
A legend of the women's game, and now Tournament Director at Roland-Garros, Amélie Mauresmo said "As we embark on an additional five-year partnership with Infosys, we're really excited about expanding the reach and impact of the RG Tournament and touching people's lives in new ways. What we've achieved yet again this year is testament to the strength of our relationship with Infosys as our digital innovation partner, and we continue to be an example for other sports tournaments around the globe."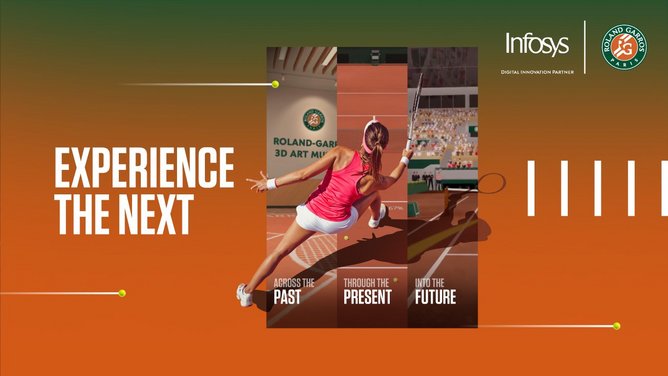 Infosys at Roland Garros
Infosys Springboard – a free online learning platform – will display a full range of ways STEM disciplines are used in tennis. Infosys are seeking to elevate the viewing experience with features such as Infosys Stats Flash, that will track records broken, and performance across the tournament with real-time data overlaid on live match footage.
Harbingers of the metaverse, Infosys are also able to leverage AR and VR technology, with the option of French Open fans being able interact with the courts and a representation of the shots, statistics, positioning and ball trajectories for every point won.
The 2022 tournament will build on the success of the 2021 Roland Garros 3D Art Museum too, where fans will be treated to a brand new 3D immersive exhibition showcasing the evolution of rackets over the tournament's history. This interactive 3D experience will also feature iconic men's and women's champions over the decades.
Match viewing is further transformed using Infosys Stats Flash. With real-time data overlaid on live match footage, the Infosys Match Center will also feature a new interactive visualisation, called Patterns of Play, which delivers in-depth views of player tendencies and winning tactics. Together these capabilities enable a new, data-driven broadcast experience.
Speaking on behalf of Infosys, Sumit Virmani, Chief Marketing Officer, said: "This year we wanted to bring a purposeful approach to the tournament and support Roland Garros in delivering a sense of true immersion and community impact. Through digital experiences powered by AR, VR, 3D technologies and the metaverse we're engaging fans, students, coaches and players in a more experiential way to bring the entire ecosystem closer together, and closer to the action. The launch of our STEM program to use digital as a means to create a positive platform for society highlights how this partnership seeks to go beyond the court and create a wider social impact."
The tournament runs from 22nd May 2022 to 5th June 2022. For more information on the partnership visit: Infosys.com/Roland-Garros.