LexisNexis: global provider of information and analytics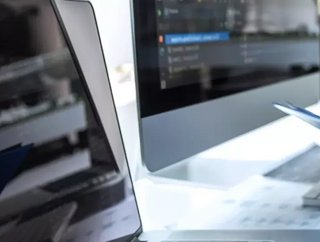 Following the announcement that LexisNexis will be partnering with Microsoft for its Lexis Omni platform, we take a look at the companies growth
Founded in 1970, LexisNexis offers content-enabled workflow solutions in the legal, risk management, corporate, government, accounting, and academic markets. The company's team provide legal and business information with analytics to advance what's possible for the way its customers work.
To support its customers, LexisNexis deliver powerful, new decision tools to customers by applying machine learning, natural language processing, visualisation, and artificial intelligence to its global legal database. 
The company aim to help customers increase productivity, improve decision-making and outcomes, and generate value for their organisation.
In an interview, LexisNexis' CEO, Michael Walsh spoke of the company, he said: "Increasing workplace productivity is at the heart of LexisNexis. It is our job to understand the challenges faced by the professionals who use our services so that we can develop solutions and services that are tailored to meet their needs, and help them overcome the challenges they encounter at work."
LexisNexis: providers of legal, regulatory and business information
Following its founding, LexisNexis began to make legal and journalistic documents more accessible electronically. Through the company's growth, it now has one of the largest electronic databases for legal and public records.
Now, the company is a leading global provider of legal, regulatory and business information and analytics that help customers increase productivity, improve decision-making and outcomes, and advance the rule of law around the world.
To support lawyers, LexisNexis help manage their workflows and help them to serve their clients better to grow their practices. The company also assist corporations in better understanding their markets, in doing so they help prevent bribery and corruption within their supply chains.
LexisNexis serve customers in more than 160 countries with 10,400 employees worldwide, its legal and news database contains 128 billion documents and records.
Recognitions and awards highlighting success
Over two funding rounds, LexisNexis has raised a total of $30 million. The company's latest funding was raised just this year in a corporate funding round. In the years since its founding, the company has embarked on 29 acquisitions, its latest acquisition being Ravel Law in 2017.
Highlighting the success of the company is the numerous awards and recognitions it has received. Back in 2010, the company was recognised as a company that treats its lesbian, gay, bisexual and transgender employees well by the Human Rights Campaign.
It also made the 2014 Spend Matters Almanac List for 50 Providers to watch for in the procurement sector.
More recently, LexisNexis was awarded 2020 Best CEOs for Diversity, Best Leadership Teams, Best Company for Professional Development by Comparably.
Through the new partnership with Microsoft, Lexis Omni, the company's flexible technology platform for legal service delivery, can now be delivered to desktops, mobile devices, through the web or any Microsoft 365 technology stack via Azure.